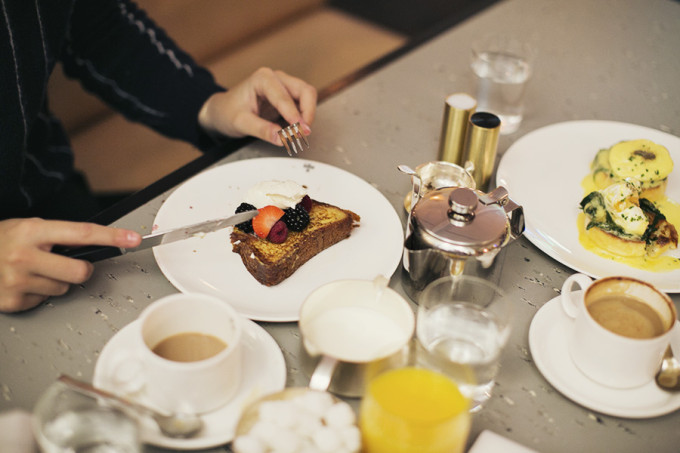 Dear week, it's awfully nice coming into my first day of work back from vacation on a Friday.  Hello, weekend!
Dear baby sister, I can't believe you're turning the big 2-0 tomorrow.  You're more beautiful, wonderful, funny, and brilliant with each and every day.  Can't wait to karaoke tonight and shop-til-we-drop tomorrow.  Love you always.
Dear honey french toast, you have Sunday written all over you.
Dear pink wedding dress haters, chillax.  Does the color of someone's wedding dress bother you so much?  I say, wear whatever the heck you want on your wedding day, because it is, after all, your day.  (Read up on all of the pink drama: Dear Celebrities, Stop Trying to Make Pink Wedding Dresses Happen.)  I mean, who wouldn't want to wear this?
Dear Hermès print, how can I find you? #help
Dear Starbucks fans, a cautionary tale; a.k.a., don't try this at home, or in real life.  Yuck.
Dear office makeover, these 12 essentials should help.
Dear everyone, this year, be good to yourselves.
Image via Park & Cube