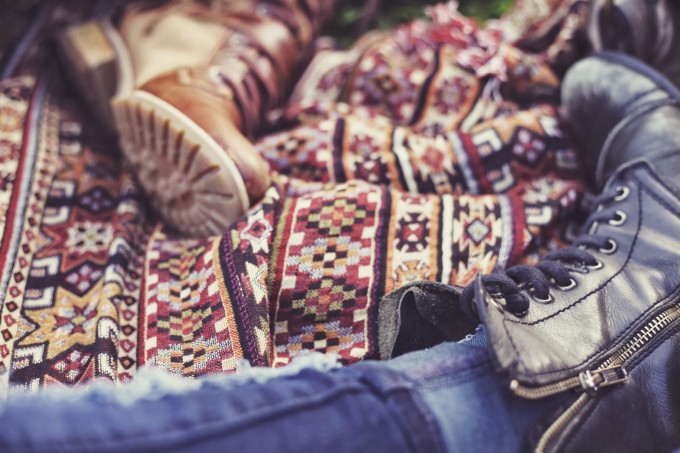 Dear Black Friday shoppers, skip the lines and shop online with my handy list of the most amazing fashion (and design) related Black Friday-through-Cyber Monday sales.
Dear candy apple lovers, I know that it's kind of sick to be dreaming of any kind of buffet-style eating just hours after a Thanksgiving feast, but this caramel apple bar was too awesome not to share.
Dear turkey, once I can breathe again from last night's meal, I have big plans for you; namely, the top 10 recipes for leftover turkey.
Dear food talk (and then I swear, I'm done!), making this homemade sweet potato pie for tonight's Thanksgiving, part deux.  Rumor has it, it's perfect.
Dear Mindy Kaling fans, a.k.a., everyone, the 19 most relatable tweets from Mindy Kaling.
Dear wedding photogs, beware of photobombers: you never know when Zach Braff will drop in on a wedding shoot.
Dear creatives, is it just me or does Bri Emery (of Design Love Fest) conceptualize and design the most gorgeous photo shoots? Can't wait to see more of this one.
Dear wanderlust, 10 holiday vacations that will have you packing your bags.
Dear sparkle-obsessed, don't forget to enter the Swarovski x Rimmel London Stocking Stuffer Giveaway!
Image via The Newest Wrinkle // Free People Ikat Hooded Poncho (used as a blanket)