Earlier this week I wrote a guest post for Chandra's wedding blog, Oh Lovely Day, all about wearing lipstick on your wedding day, so I thought I'd share here (plus a few extra shots of brides who did lipstick oh-so-well) …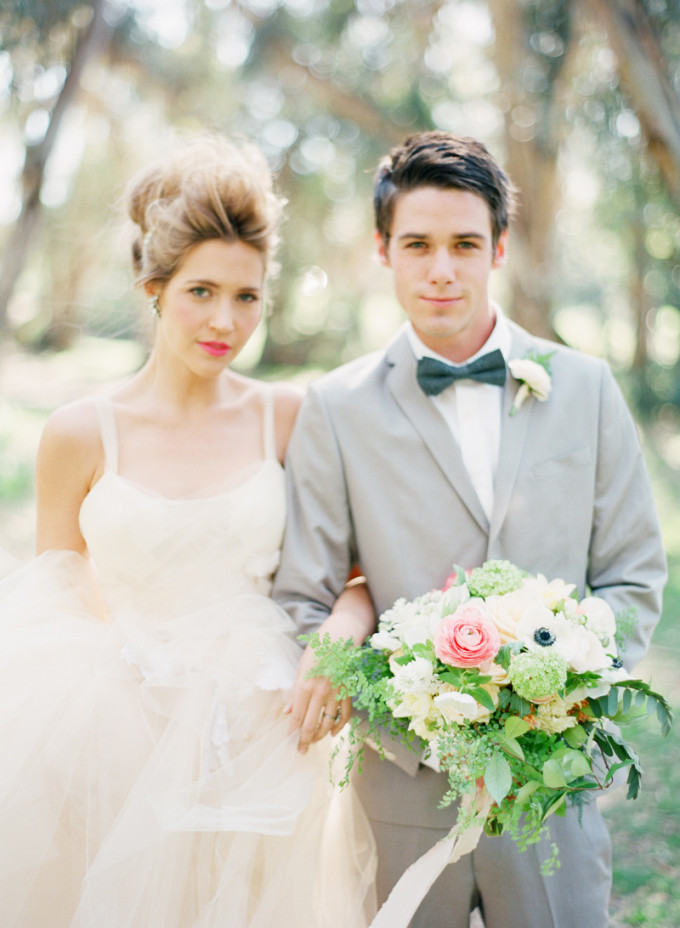 Lipstick is one of those beauty products I didn't start wearing until well into my twenties.  I experimented with lip gloss all through high school and college, but I never dared break into the world of color.  And then a light just sort of went on, and I tried a bright cherry red.  I couldn't believe all of the fun I had been missing out on.  Lipstick is beautiful, dramatic, elegant, classic, vintage, couture, and all at the same time.  If you haven't tried lipstick, or if you haven't found the right lipstick, you might not be considering lipstick on your wedding day, but you may just want to re-think that beauty strategy.  Lipstick is the perfect wedding day beauty accessory.  My own makeup artist, a close family friend, talked me into a soft shimmery pink lipstick on my own wedding day, but now that I've really learned to embrace the bolder pigments, I secretly wish I had gone with a red, coral, or berry.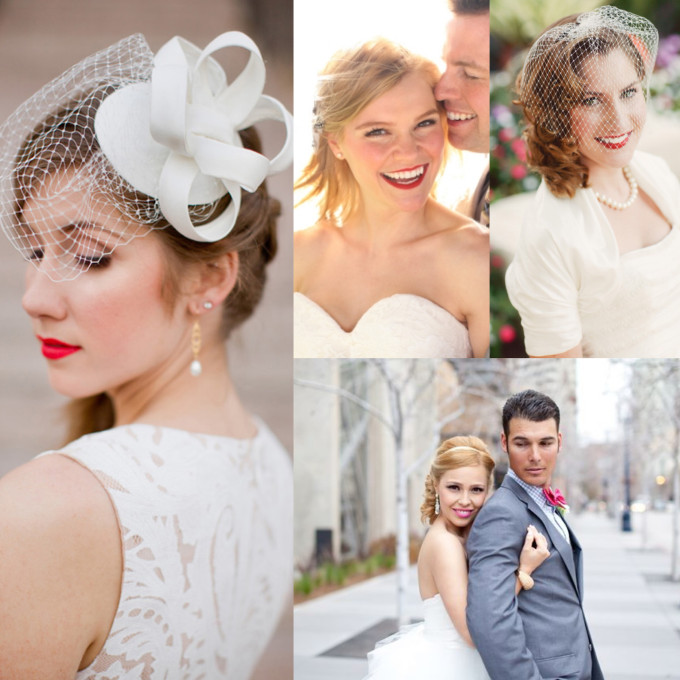 When hunting for that perfect wedding lipstick, consult a professional!  Make a day out of hitting up your favorite makeup counters or visiting your makeup artist with friends, prior to the big day.  Finding a shade that is "you" is key.  Glossy lipsticks have less staying power though lighter colors, especially those with some shimmer, will make your lips appear fuller, while matte and creme formulas will last a lot longer.  Pair your shade with a good lip liner (this will keep the color from running), and don't be afraid to ask for help.
Will you wear lipstick for your big day?
Head on over to Oh Lovely Day for more!
Images via Grey Likes Weddings // Ruffled Blog // 100 Layer Cake // Ruffled Blog // Ruffled Blog