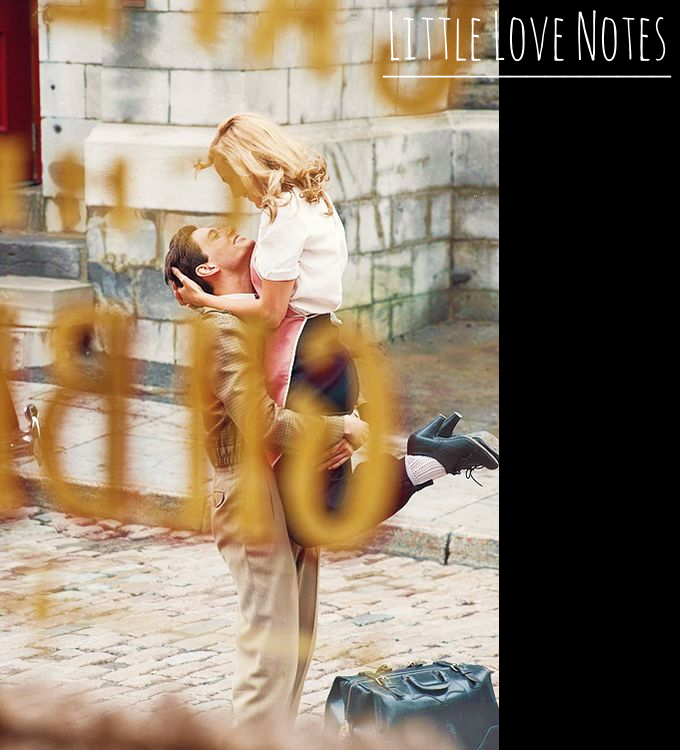 Dear hubby, I really really love you. (Image via)
Dear sparkle obsessed, the tough love stack from BaubleBar is awesome, and just the right amount of tough girl glam for Fall.
Dear Brides, thinking about wearing lipstick on your wedding day? #justdoit
Dear manicure, I'll miss you, but I may just have to jump ship for these gold metal nail strips.
Dear go-getters, what we can learn about branding from the Kardashians.
Dear walls, if you could talk, I'm guessing you'd scream, paste these gold circles all over me.
Dear bakers, though I'm kind of partial to apples in the Fall, I couldn't resist sharing this list of 100+ pumpkin recipes.  That's a lot of pumpkin.
Dear J.Crew, stop plotting to implode my budget with your super amazing sales … or do; I'm kind of obsessed.  Get 30% off all final sale items at J.Crew with code SHOPNOW.  (See what they did there?  "SHOPNOW".  Okay, don't mind if I do.)  And I'm taking this color-block jacket with me.  These too.
Dear everyone, happy happy weekend!