H&M has long been one of those stores that I sort of admired from afar.  Living in Miami, our first H&M didn't arrive until a few months ago, so I learned to visit an H&M retailer whenever I traveled.  The prices are pretty much unbeatable and their styles are definitely on-trend.  And for the first time ever, H&M has launched an online shopping platform, a.k.a., way easier for me to start shopping the H&M trends.  And coming this fall — Isabel Marant for H&M — amazing.  (Let's just hope the collaboration doesn't crash the H&M site the day of the launch; anyone else remember the Missoni for Target collaboration?  Madness.)
But back to the H&M finds:  sometimes I'll spot someone in something just perfect and after bombarding them with questions or doing a bit of digging, I'll come to find out the amazing piece is actually from H&M.  Take this jacquard-weave jacket spotted on Kelli Murray – H&M; it's $49.95.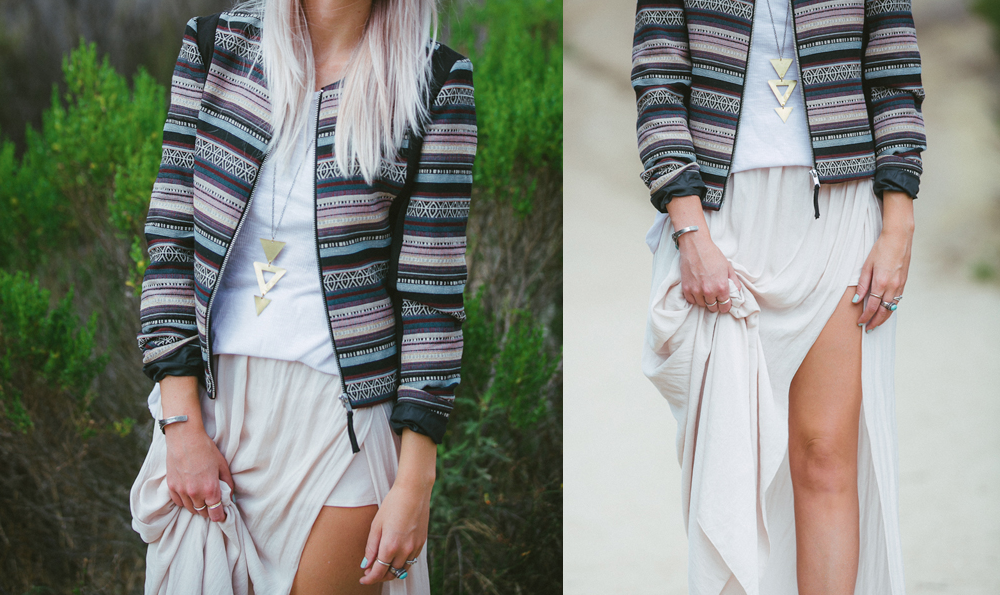 This H&M biker jacket, spotted on Champers & Wellies, is equally fantastic – and a whole lot more affordable than the typical designer leather jacket – especially one with this much style.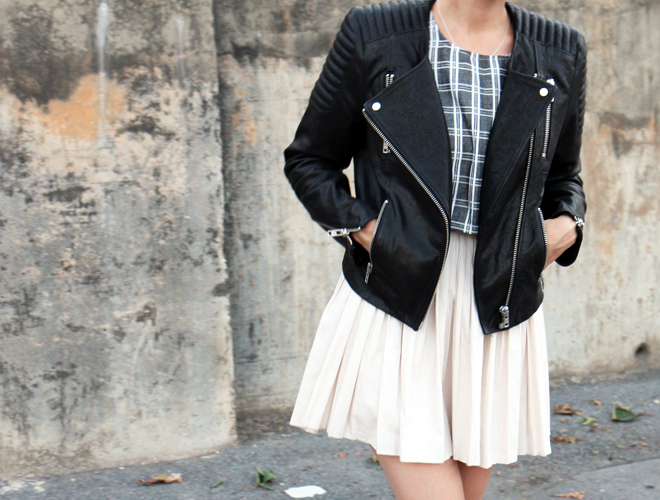 Miss Pandora also always manages to mix in so many great H&M pieces.  I adore the printed silk H&M kimono paired with high-waisted denim shorts she wore a few months ago.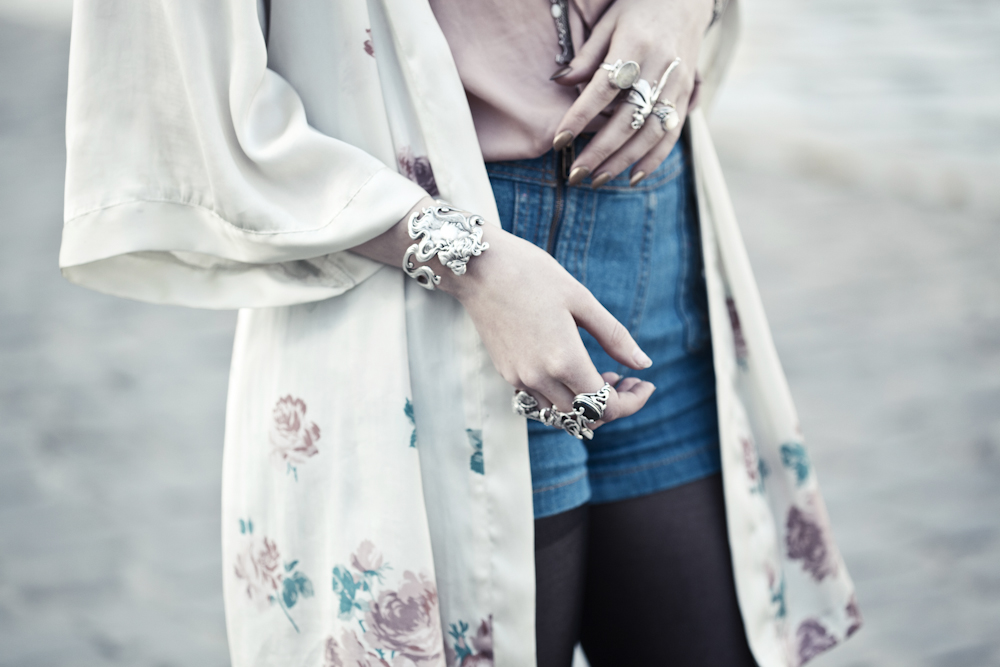 And for a cute, throw-on piece, I love these sweet H&M leopard flats worn by Kayla of Not Your Standard.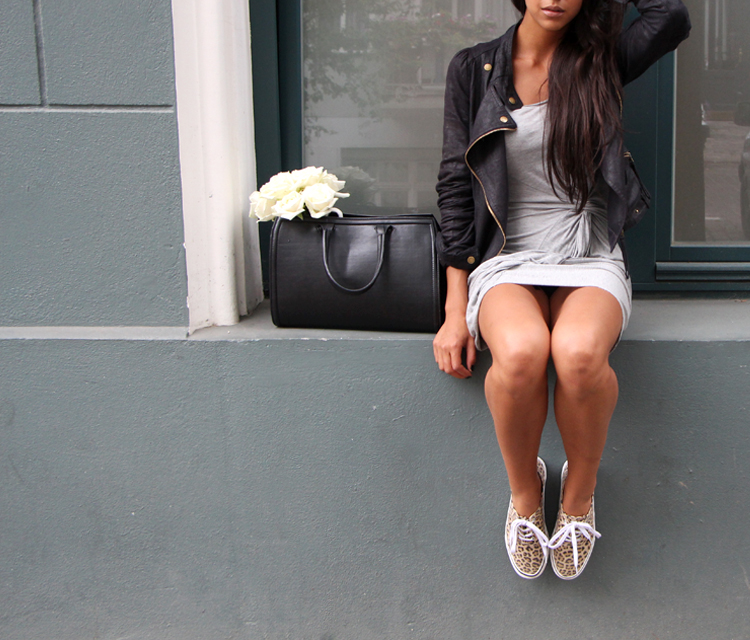 P.S., Don't forget to RSVP for the event I'm co-hosting tonight in Miami with Ann Taylor and Birchbox!  There will be cocktails and treats, a special gift with purchase scarf, plus complimentary Birchboxes.  (Yep, it's that awesome!)  If you're in the South Florida area, RSVP and join me at the Ann Taylor store in Dadeland Mall tonight from 6:00 PM to 8:00 PM.  (You can read more about my collaboration with the brands here, and for those of you not in Miami, skip the Line and get yourself a Birchbox subscription!)