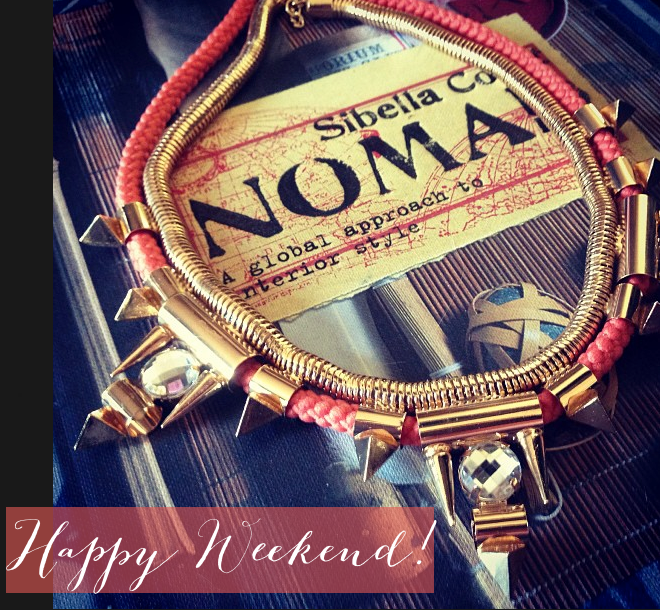 Dear BaubleBar, it would probably help if you stopped churning out such great-looking pieces. My online shopping cart is currently housing the Cerise Arrowhead Collar (image above), the Pave Tab Strand (a necklace I have had my eye on for ages), the Warrior Triad Necklace (which Grace rocks so well!), the Triple Ice Chain Strand (lots and lots of sparkle!), and the Iced Gold Lariat Necklace; and I so badly want to click BUY. Danger zone. (And for Glitter, Inc. readers: first-time customers get 15% off their entire order with code JULYNEW15 through 7/31!)
Dear salsa-eaters, make this: Mama Canales-Garcia's Avocado-Shrimp Salsa. I get Smitten Kitchen's newsletter each morning, and then I find myself sitting at my desk … utterly starving. This avocado-shrimp salsa sounds healthy … excluding the bag of tortilla chips I'll surely use as vehicles for my "healthy" salsa.
Dear always prepared, the Nordstrom Anniversary Sale is on right now and I have all of the Fall picks (on major sale) that you should be shopping, pre-Fall.  Because who doesn't stock up on their Fall/Winter boots and trenches at the Nordstrom Sale?
Dear fashion lovers, you must check out Aussie Nicole Warne of the Gary Pepper Girl's feature on The Coveteur.  Her style, work ethic, and just plain great advice is so worth your time.  And lest we forget about her closet – it's ah-mazing.
Dear Rachel Zoe idolizers (myself very much included), this kaftan is MAJ. And really, every girl should have a luxe lace kaftan. #summer
Dear bloggers (and small business owners), IFB has a great (and oh-so helpful) post on finding your brand's essence; it's a must read.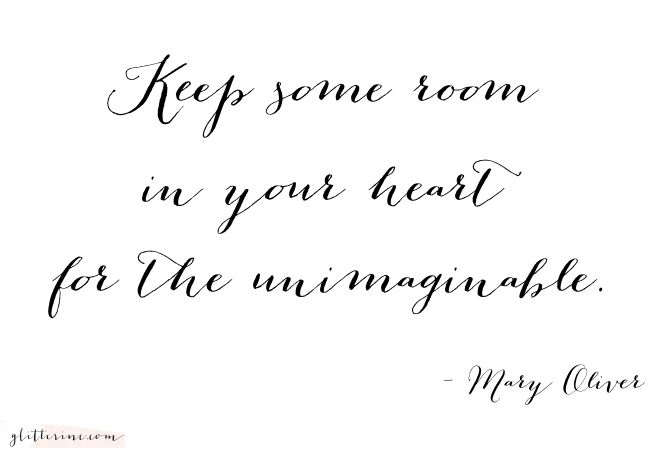 Dear dreamers, keep on dreaming.
I hope you all have a wonderful end to your week!  This weekend I'm finishing (let's hope!) the unpacking and design of my brand new home office, snapping a few photos, and getting as much blogging work done as I can.  I'm also hoping to drag my hubby out on a dinner-and-a-movie date night at some point this weekend.  Any movie recommendations for us?
Next week I'll be sharing the rest of our vacation photos (it's time for Italy), and I have a really fun Old Navy feature to share.
First image via Jewelry 365 of the Courtney Kerr x BaubleBar Cerise Arrowhead Collar // Second Quote Image designed by Glitter, Inc. (Lexi)