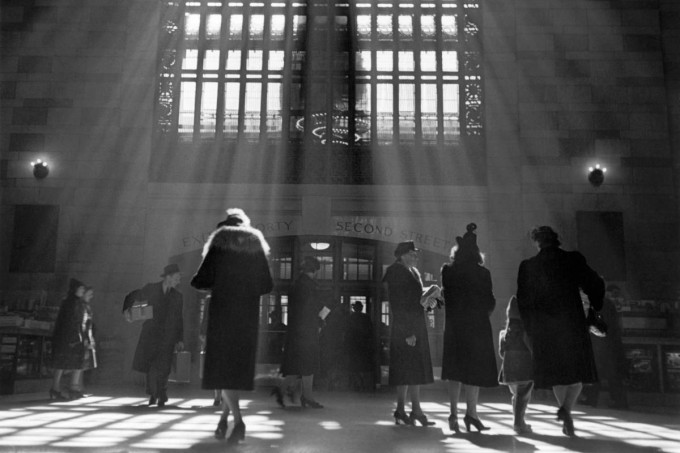 A few weeks ago, Grand Central Station celebrated it's one-hundred-year anniversary, and in honor one of my favorite holidays … Valentine's Day (oh yes, I'm a sucker for pink and red and hearts and sugar … who isn't?) I thought I'd share the story behind a very special place at Grand Central Station.
During wartime, Grand Central station had a special area designated for reuniting couples adjacent to the arriving long-distance trains, called the Kissing Room.  The Kissing Room became the place for couples to find one another after long stretches apart.  A hundred years of meetings inspired generations of photographers and writers who have immortalized the station in everything ranging from Alfred Hitchcock's "North by Northwest" to the TV show "Gossip Girl."
(If you haven't seen the movie, The Holiday – run, see it immediately – but in one scene, the retired film director, played by the adorable Eli Wallach, explains what a meet-cute is to Kate Winslet's character.  "Say a man and a woman both need something to sleep in and both go to the same men's pajama department. The man says to the salesman, I just need bottoms, and the woman says, I just need a top. They look at each other and that's the meet-cute.")
Get the full story of plans to renovate the reunion spot at Grand Central Station at NY Mag and the history of the Kissing Room at The Wall Street Journal.
And of course, Happy Valentine's Day!