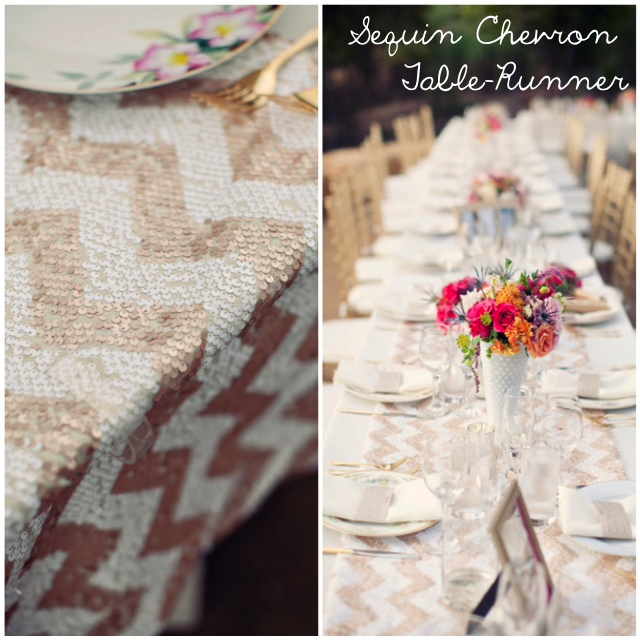 Sometimes I want to throw an impromptu dinner party, but then I overwhelm myself with my own high expectations.  I love to cook, so for the most part, I've got the menu covered – even if it's a big bowl of pasta and salad, folks are happy; but the decor is another thing.  I tend to pin, bookmark, and save table-top inspiration like a maniac, but then when inspiration to cook strikes, and I think, "This weekend I'll throw a dinner party" I always back-peddle because I think, "I can't possibly design a dinner party by Saturday."  And you know what?  That's just silly.
So I offer up this inspiration: a gorgeous table-scape with simple place settings and one statement piece of fabric running across the center of the table — in gold chevron and sequins … how's that for a table-runner?  (Also loving this red and white chevron table runner from One King's Lane for a lunch or summer event!)
By the way, the entire wedding that this simple table-scape is from is super bohemian glam.  Have a look!
Images via Clayton Austin