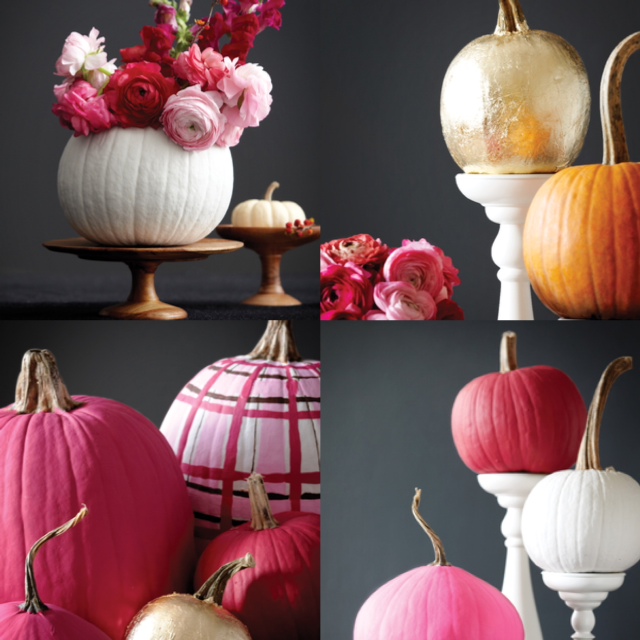 I am a klutz with a knife.  I actually think I may be on an official knife ban in my own kitchen.  It's that bad.  So the idea of "carving" a pumpkin sounds downright lethal.  Which is why I am in love with all of the spray-painted versions of the Halloween pumpkin this Fall season.
To start, I am loving these four ways to decorate pumpkins, including spraying a pumpkin with white paint and filling it with flowers and painting gold foil onto a pumpkin.
Wouldn't the finished products they look perfect on a mantle or a dining room table?
(Photos by Roberto Caruso for Chatelaine)