I know that summer is basically over, and that drinking more than one popsicle cocktail borders on nausea, but these frozen drink-dessert-hybrids have been on my radar all summer long, and it would be just a crying shame to not mention them on my party blog!  Do boozy popsicles not sound like the best thing ever?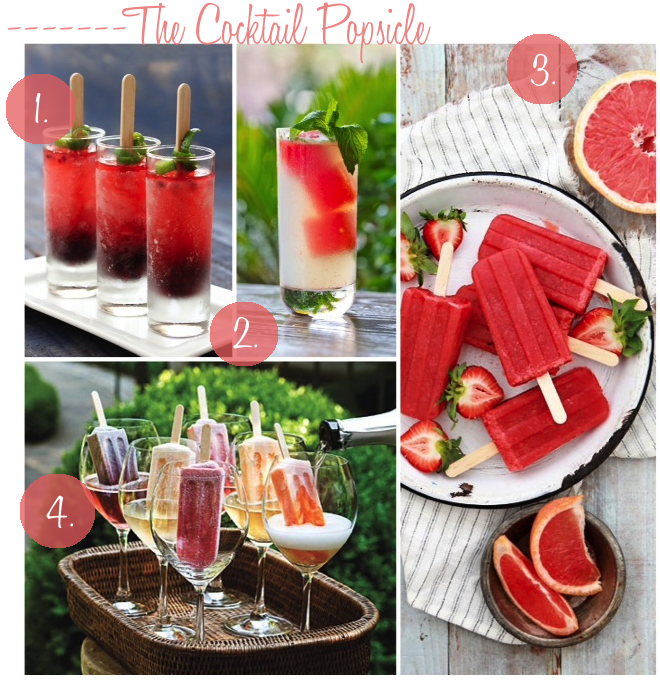 1. Blackberry Prosecco cocktail on a stick.
2. The Darby's watermelon cocktail.
3. Grapefruit and Strawberry Greyhound Popsicle.
4. Prosecco with frozen fruit pops.