I've always found that adding a bit of decoration from the ceilings, rather than a traditional tablescape decor, truly creates an ambiance and  a theme, especially at a party.  That's probably why garlands and bunting have become so popular at weddings, events, and even in room design (hello, adorable nurseries!)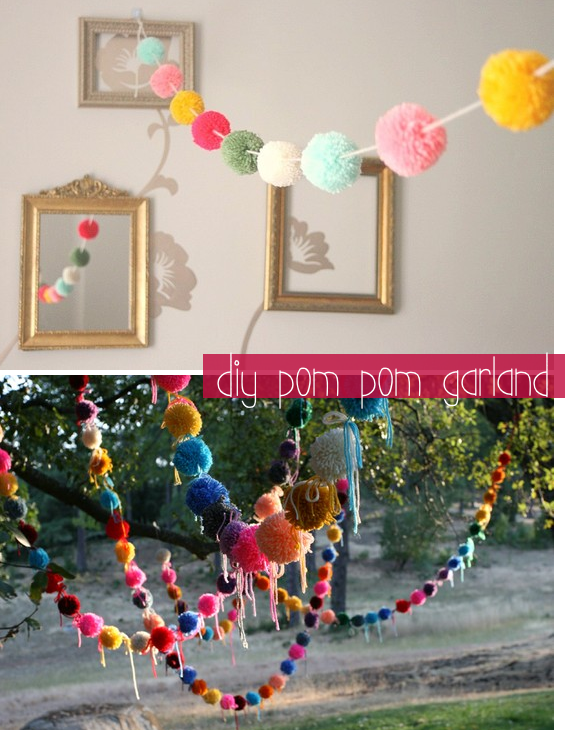 These simple-to-make pom pom garlands add a sweet and whimsical touch, and would look perfect over a dessert bar or at an outdoor ceremony site!
You can make your own DIY pom poms by using a pom-pom maker (oh yes, they do exist!) or by hand, plus how to string them on a garland (which I promise are just as simple to make!)
You can also buy pom pom garlands, ready-made, on Etsy!
Images via HonestlyWTF + Milla Love