We all grow up dreaming ourselves into a fairytale world, and though we've grown older (and maybe a bit wiser), we haven't all lost the princess spell.  You know that urge – the urge to throw glitter, eat petit fours until your sick, buy a pony, and perhaps most relevant here (though a pony certainly would help), wear flowers in your hair.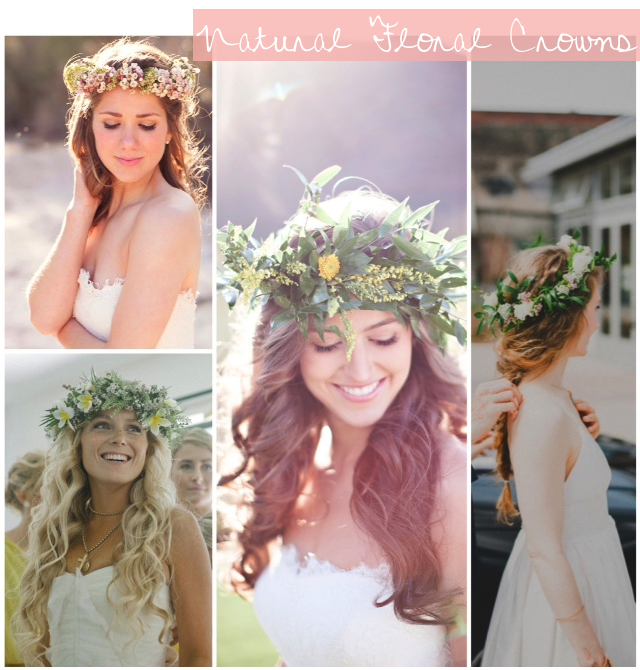 The options are endless.  The lighter more natural floral crown or headpiece can be strung with wildflowers and greenery.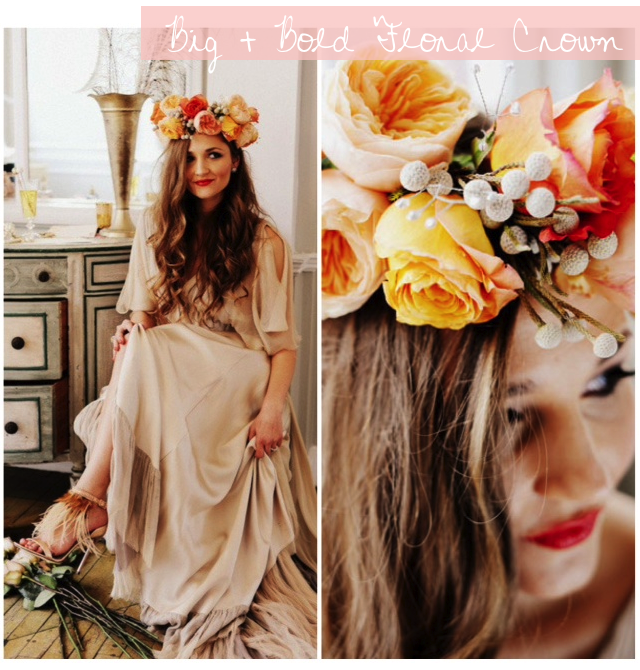 A brighter, bolder crown can be filled with larger florals like roses, hydrangeas, berries, and so on.
And, if you're feeling crafty, Lauren Conrad's site, The Beauty Department, has a fabulous DIY on how to put together the sweetest floral crown.
Images via Style Me Pretty // Ruffled Blog // Ruffled Blog // Ruffled Blog // Ruffled Blog