There really is nothing like milk and cookies – it's classic and adorable and always a crowd-pleaser.  And when planning our own wedding, we knew we wanted to end the night on an extra sweet note.  So we thought, milk and cookies, natch.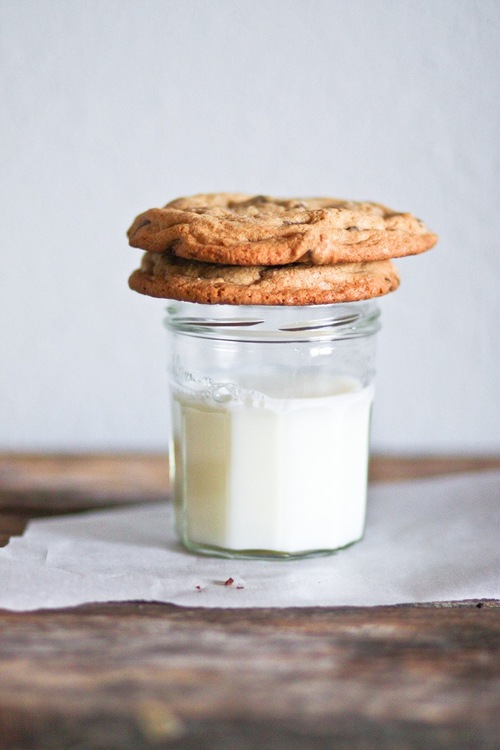 I've seen so many sweet ways to serve milk and cookies as an end-of-the-party nightcap or dessert, using shot glasses or martini glasses filled with milk.  (And I really love the milk glasses dipped in chocolate and colorful sprinkles – double wow.)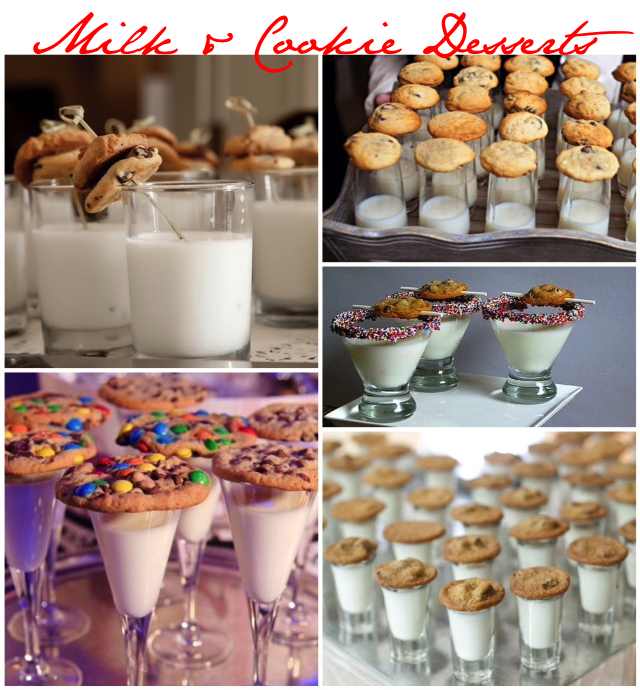 We went with portable milk-and-cookie favors – homemade cookies in brown bags with old school paper milk cartons of milk – because we were pretty sure our guests would already be rolling out of the party as is (we were all about the food – so we went just a tad overboard … err, really really overboard).  The cookies + milk also doubled as great, no-fuss, favors.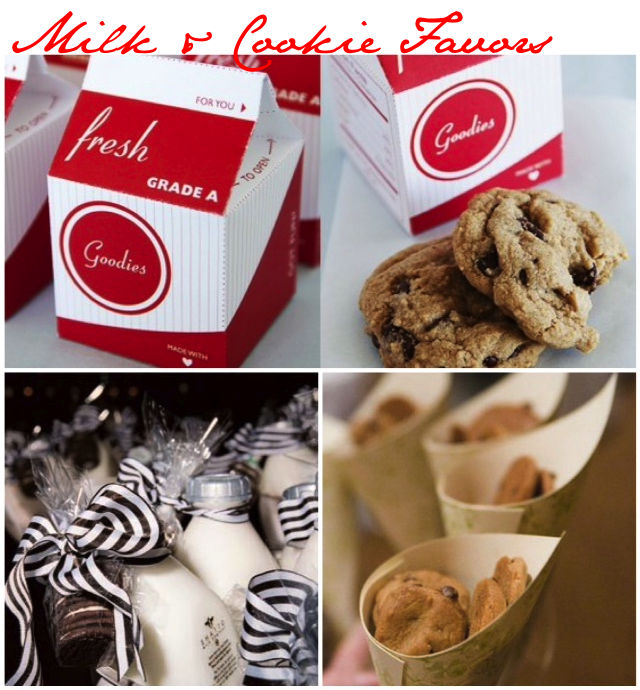 Via Ruffles & Pleats // Image Boards by Glitter Weddings // Via: Style Me Pretty // Martha Stewart Weddings // The Wedding Pickle // Offbeat Bride // Style Me Pretty // Project Wedding // The Sweetest Occasion // The Knot