I am such a huge fan of maxi dresses.  They're forgiving in so many ways, and perfect to beat the heat in these Summer months.  Forgot to shave? No problem – throw on a maxi dress.  Ate one too many french fries at the barbeque?  Hello, maxi dress.  Forgiving!  Winning!
And these styles have my "love, want, need" list growing at rapid speed. Some are casual, some are sexy, some striped, some loose, some cinched at the waist, all I love.  Do you have a favorite?  Are you a fan of the maxi dress?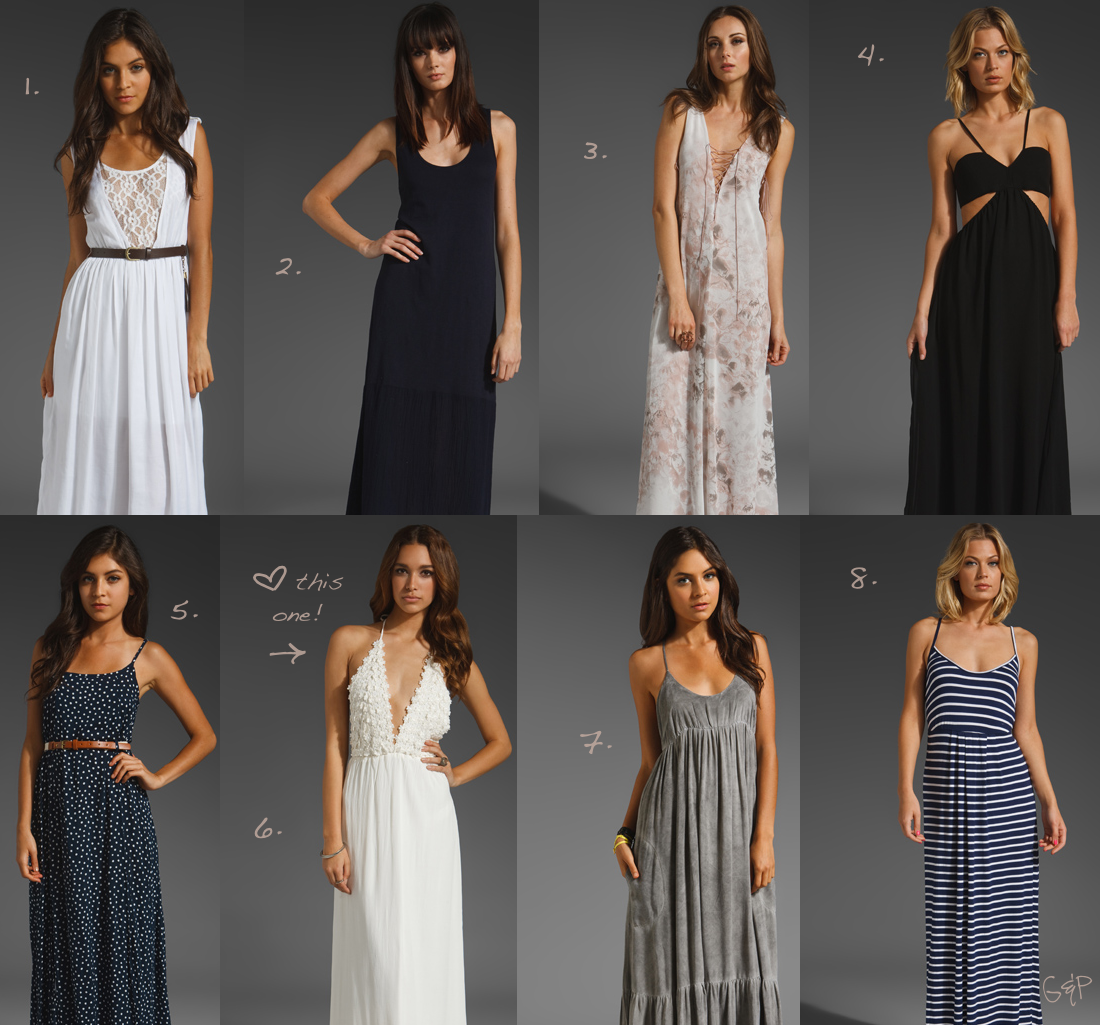 1. // 2. // 3. // 4. // 5. // 6. // 7. // 8.