If ever there was a time to be corny and sweet – and completely get away with it – it's your wedding day.  For our own wedding, I convinced my husband to get on board the cheesy love train with me (We even had a scrapbook at the wedding of pictures of hubby and me … some as far back as high school … think prom photos!)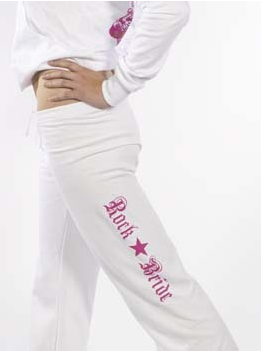 So it should come as no surprise that I am in love with pre-wedding outfits and gear for several reasons:
Any excuse to buy more fabulous clothes for the wedding weekend is a-okay for me (the shopaholic in me approves!)
Why shouldn't you rock everything with either "bride" or your brand new name emblazoned in crystals all weekend long? It is, in fact, your big day!
The personalized getting-ready-wear is my absolute favorite:  your photographer will be in the bridal suite with you and your girls, and you want to look adorable and photo-ready at all times.
The personalized bridal sweats were my go-to clothes on my wedding day.  Anything with a zipper or buttons is preferable as a hair and makeup outfit — the last thing you want to do is throw a hair out of place or smudge your lipstick while trying to get out of your outfit and into your dress!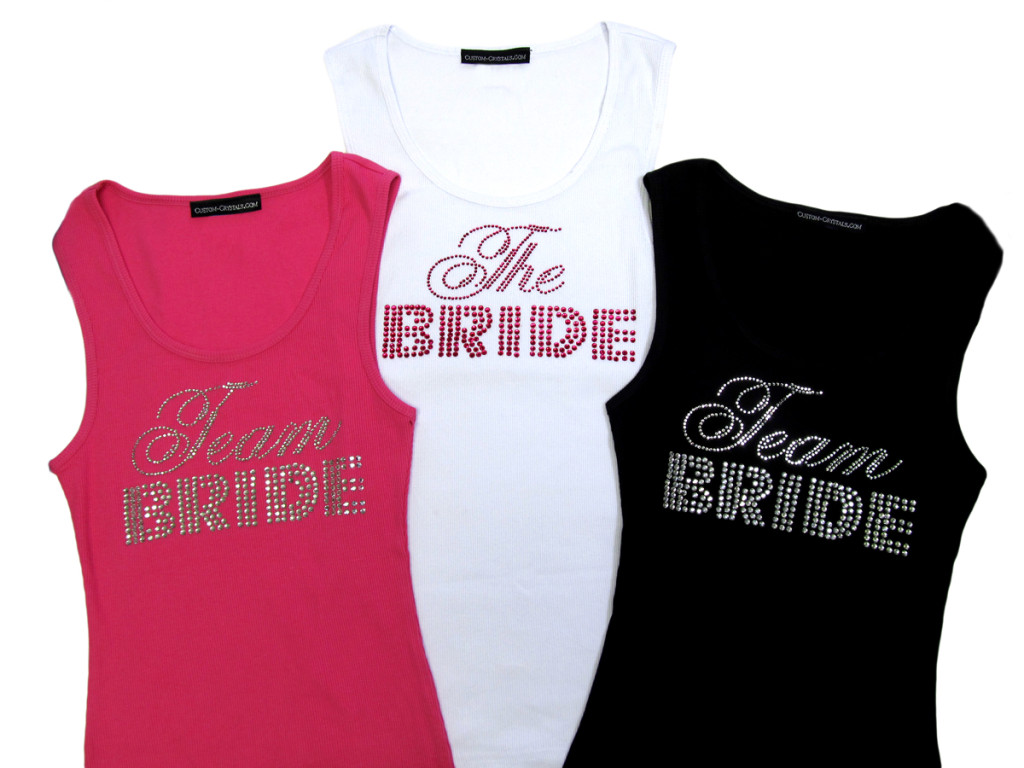 Advantage Bridal offers all of these adorable sweat suits, wedding hoodies, and bridal party tank tops, and each can be personalized exactly how you want it.  Some of your favorite wedding photos may be of you and the girls having your hair and makeup done together, and it will be so much fun to have matching hoodies for these very special hours together. The best part about these sweet pieces is that they will be a great memory of your big day, and who doesn't love a personalized hoodie?  Plus, Advantage Bridal designs bridesmaid tank tops (such a cute bridesmaids' gift), bachelorette party tees, tanks, sashes, and personalized bikinis (honeymoon surprise, anyone?)
Just writing about this makes me miss my absolutely perfect wedding day all over again.  I think I need a new personalized hoodie.