I absolutely love a sweet summer beach wedding. Photos taken at the beach are always stunning, and even if the pictures are done after the wedding – all the better – because what bride doesn't want to kick off her shoes and play in the sand?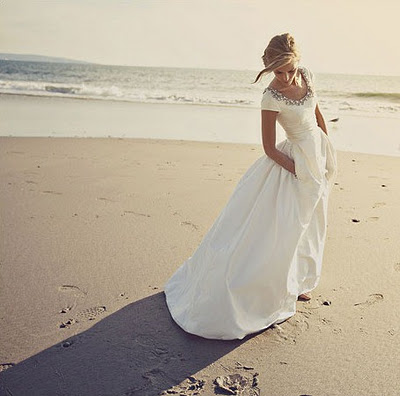 On to the dress: I wish I could find out more about this image – the bride, the wedding, the decor – but for now, this picture, and that dress, were too beautiful not to share this week.  I've never been a huge fan of sleeves, particularly on formal gowns, but when it comes to this dress, between the fitted bodice, full skirt, crystal detailing at the neck, and perfect beach setting, I've quickly become a fan.
Image found on A Bit of Bees Knees // This dress was hand crafted by Melissa Blackburn. You can contact her here.