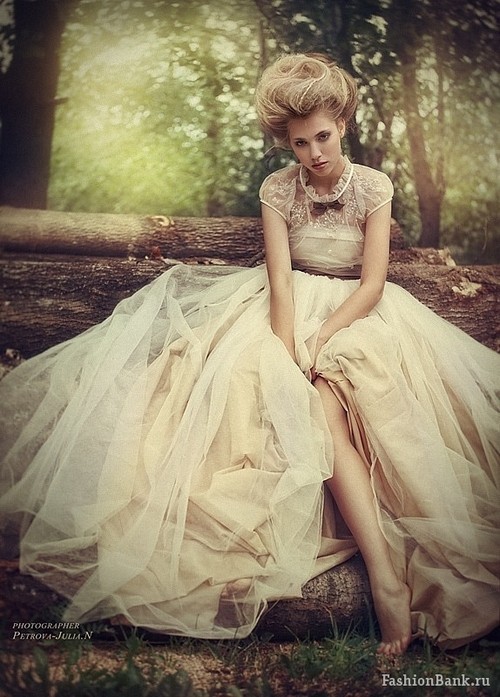 I'm into fairytales lately – it's probably with all of these great old story books being re-made into movies.  Who doesn't love a classic fairytale?  Plus, the farytale theme plays right into a picture-perfect wedding.
By the way, anyone going to see Pixar's "Brave" this weekend?  I am SO excited!
On to the fashion – this cap sleeve tulle dress is every bit storybook glam and the model's huge hair – wow.
Yep, I'm all over the place.  Blame Friday.
Image found here // Photographer: Petrova-Julia.N