Last week I did a guest post on Chandra's fabulous wedding blog, Oh Lovely Day … here's what you missed:
Lately I've been inspired by all things bohemian.  I'm a bit of a button-up cardigan and tights kind of gal, so the free spirited, with flowers in her hair, kind-of-vibe has me completely in awe.  One of these days I'll probably chuck the suits and high heels for long flowing dresses and bare feet … okay, maybe not the heels.
Logistically, a beach-side wedding was out of the question for me – all I kept picturing was sand in my Alexander Wang's and a face full of wind-blown hair.  I'm not what you would call "low maintenance".  Instead, we got married by water.  Close enough so it was in pictures, far enough so I wouldn't sink in the sand.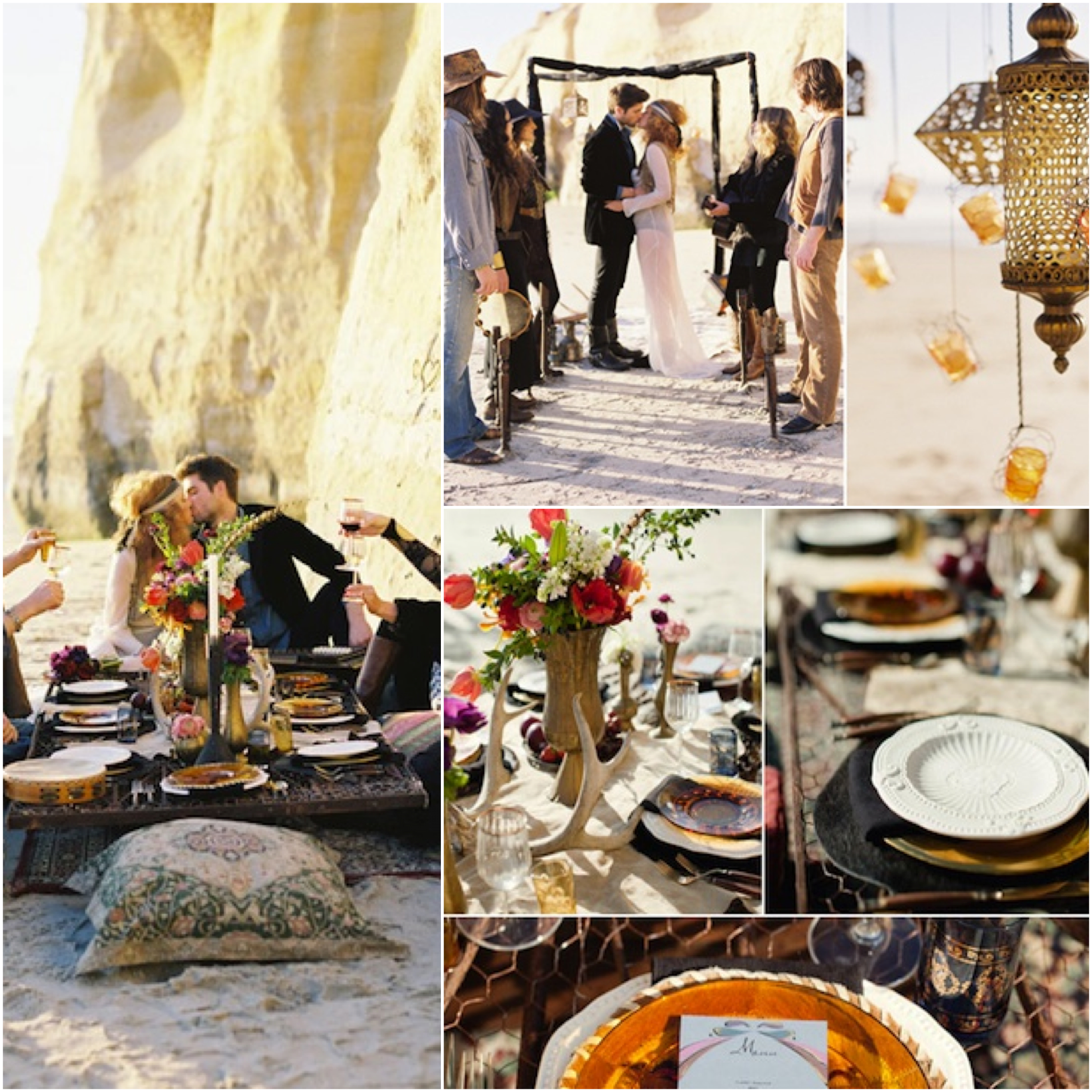 But then I stumbled upon these images and I thought, "Oh, dang, the sand would have been totally worth it if I had Moroccan throw pillows and lanterns … and effortless wavy hair."
The truth is, your wedding should be a reflection of you, sprinkled with a bit of imagination.  But these stunning bohemian images have me re-thinking "me".  Do you dig?
Found via Intimate Weddings // Original Source: Green Wedding Shoes // Photography: Katie Neal Photo // Styling & Design:  Sweet Emilia Jane + Sitting in a Tree