I love a man in a bow-tie.  A bow-tie is just a little more whimsical than the typical tie, and though "dressed up," the bow-tie paired with suit (rather than classic tux), adds an element of preppy playfulness that I just can't get enough of.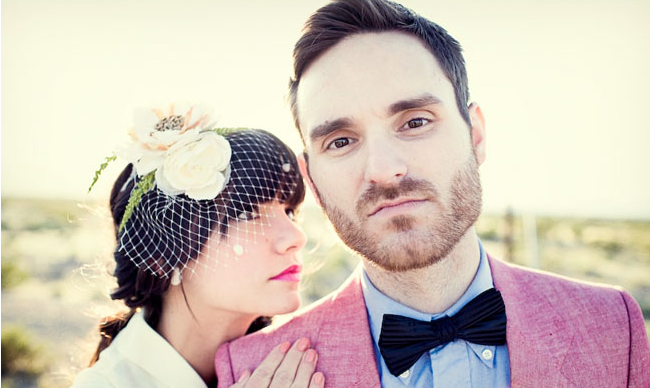 I've seen bow-tie bars where the boys can tie one on mid-party, and photobooths complete with mock bow-ties on a stick.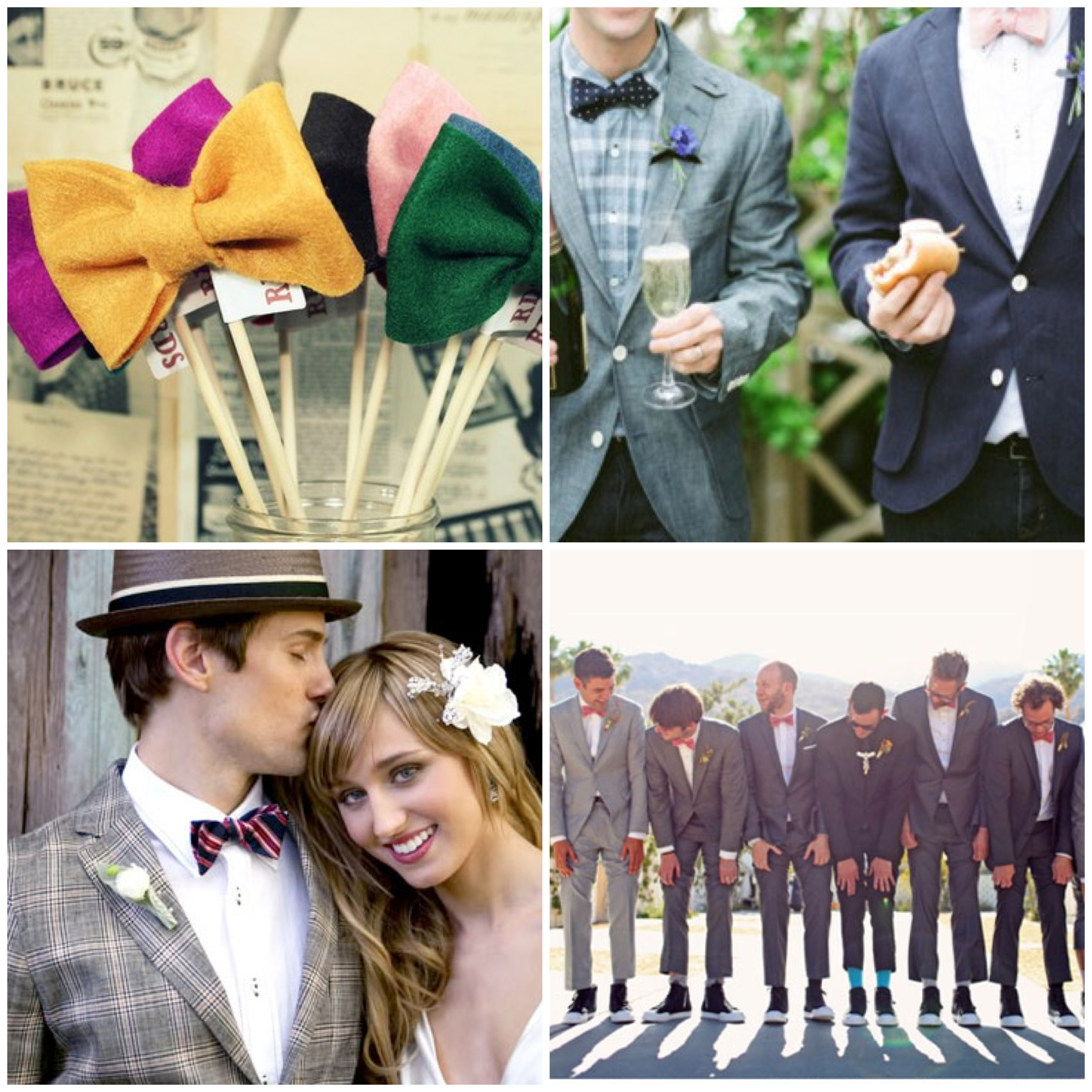 Bow-ties can tie in (haha, no pun intended, I swear) the color scheme or theme of a wedding (i.e., Wouldn't a bow-tie with a madras print be just perfect for a picnic-themed wedding?  What about a lobster print bow-tie for a Maine wedding?)
How will you be dressing the boys on the big day?
Images: ep love via Belle The Magazine // Faux Bow-ties on Etsy // Pinterest // tec petaja via Belle The Magazine