I love this week's dress of the week all the more because it's homemade. As an avid sewer and dressmaker, it came as no surprise that the bride, Suzannah, would make her own wedding dress. Her vintage-inspired gown, a layered gray tulle tea length (midi) number is just stunning, and perfectly wearable.
The bride on her dress:
As for the attire… as someone who sews and loves clothes, and weddings!, this was probably the most exciting part for me. I designed and made my wedding dress, but it was an… uh… organic process, and I didn't know what it would look like until it was almost done!
And the dress … It was grey. And pale pink, peach, and ivory. I like to be a little different, I guess, so I wasn't ever sure about wearing a white dress, although I did want to look wedding-ey. I love grey, and it's pale enough that in the right shape it still looks pretty bridal. The dress design process was lots of fun and I used a lot of online inspirations but didn't ever find the perfect dress if I had wanted to buy one, anyway. I've always wanted to make my dress, so I'm so glad I was able to! My mom helped out with some fitting issues, since she's the pro dressmaker with years of experience, but she didn't really understand what I wanted until it was done. Making the dress itself didn't take long at all (it's a very simple bodice pattern with a gathered overskirt over a circle skirt), but making all the self-fabric flowers (by hand) did. I watched a lot of movies while cutting out and sewing together all those little petals.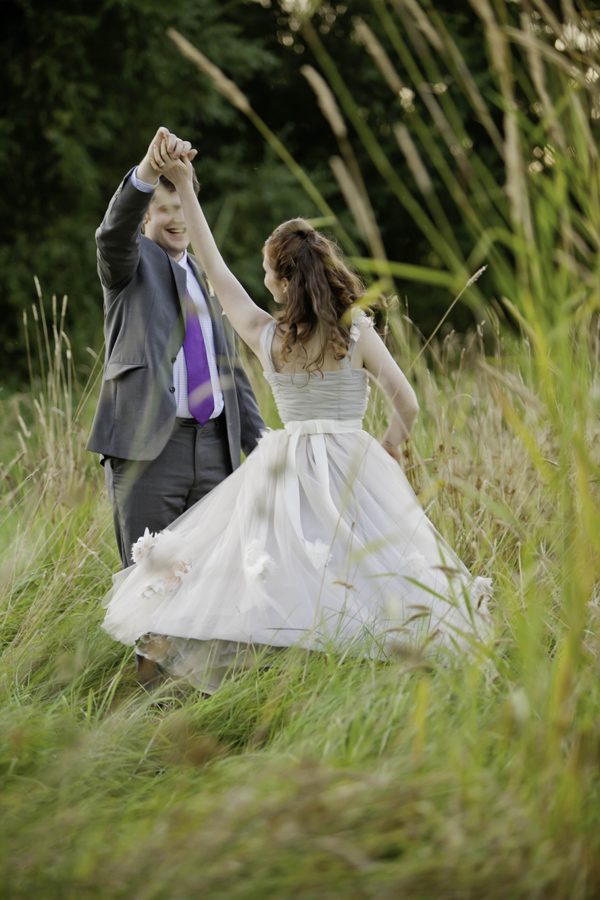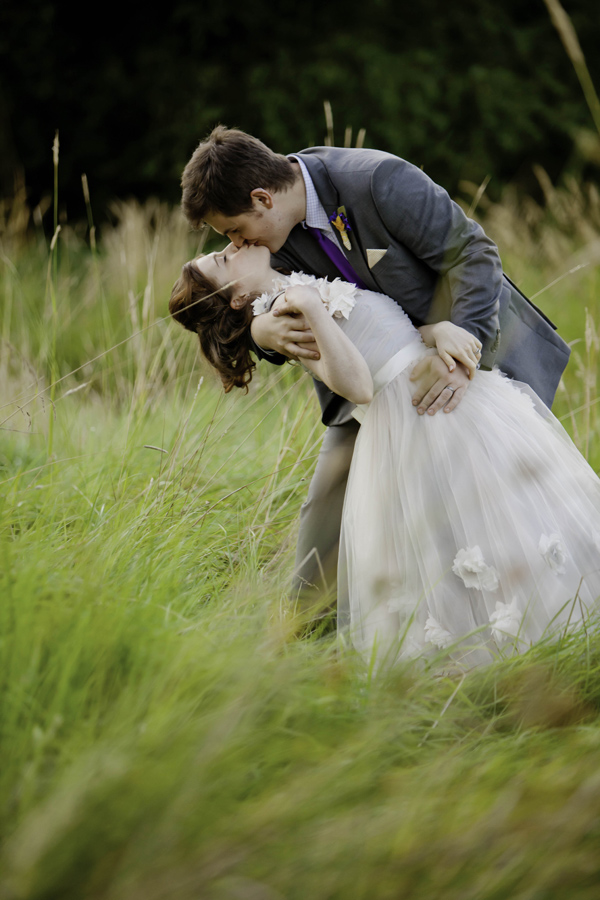 And check out Suzannah's blog, Adventure's in Dressmaking, to follow her step-by-step instructions on designing her wedding dress and other great projects!
Via Ruffled Blog // Photography: Studio 623 Photography // Donuts: Voodoo Donut // Wedding Shoes: Nina