I have an obsession with tulle and tutus.  It's probably the repressed dancer in me (who actually isn't very good at dancing at all.)  The point is, I stumbled upon this picture and fell instantly and hopelessly in love.  A backless tulle dress complete with tutu skirt and sky high nude pumps: yes, please!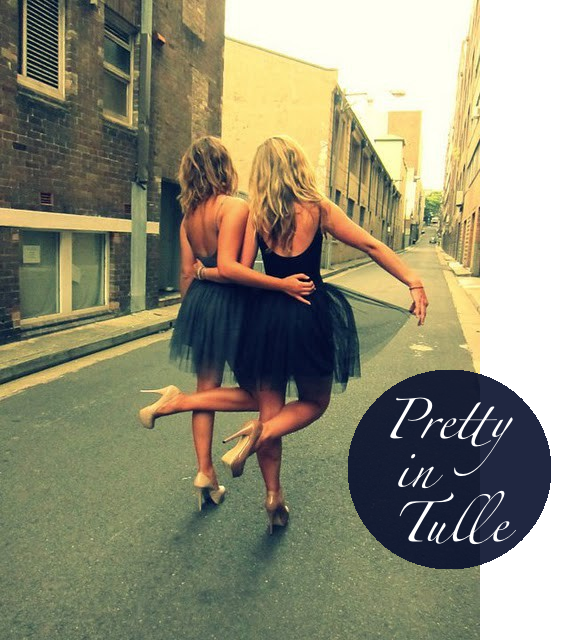 I love the idea of bridesmaids all dressed in tulle – it's so playful and yet still so fitting for a wedding party.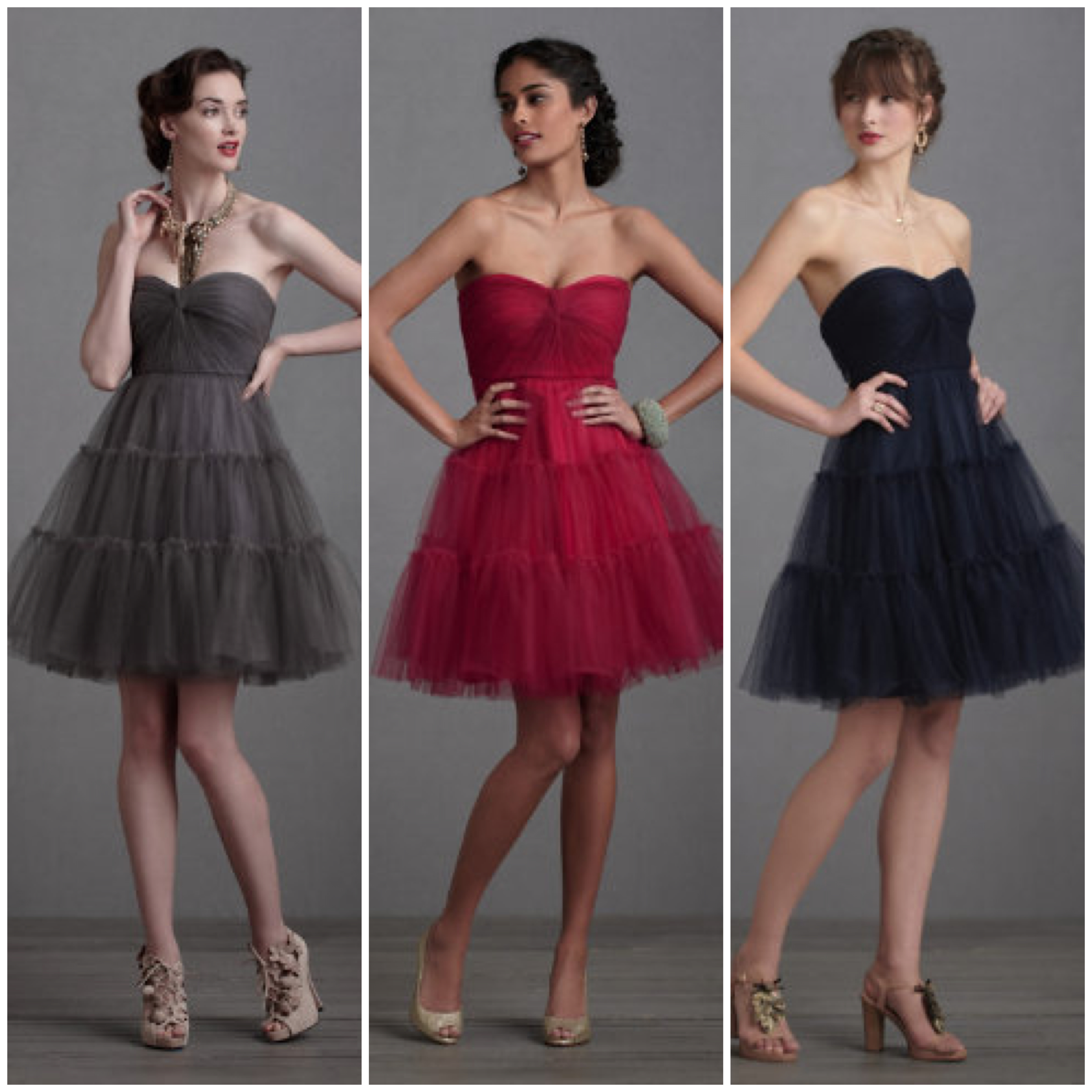 This BHLDN Allegro Dress is pretty close to perfect when it comes to tulle  bridesmaid dresses – the a-line cut is flattering on most shapes and the length, while above the knee, is not too above-the-knee.
Images: 1 // Image Design Created by Glitter Weddings