Every little girl dreams of becoming a ballerina.  We forget that we have two left feet, that our childhood dedication lasts no longer than a twenty-three minute cartoon, and that ballet class gets tough after the first grade.  But the ballet ideal never fades.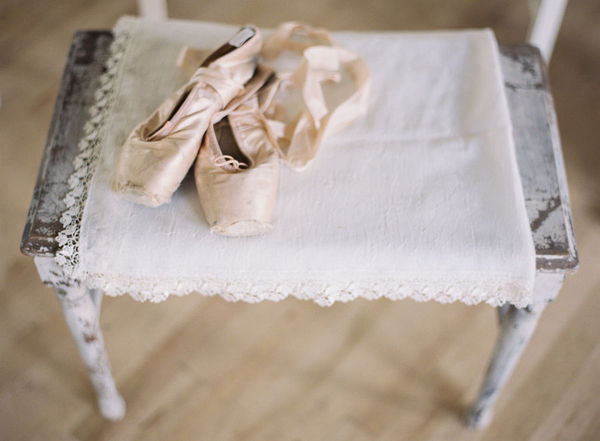 In the opening credits of that very first episode of Sex and The City, Sarah Jessica Parker runs across the screen in a pale, layered tutu and women around the world swooned.  So the idea of a picture perfect wedding all dressed in tulle, is the inner princess' dream.
This ballet-inspired shoot by Jessica Clair and Jill La Fleur is nothing short of a vision realized.  From pointe shoes to wall-length mirrors, layers of taffeta and gilded wings, ruffles and petticoats strung from the ceiling, and this season's hottest nudes, blushes, and pale pinks – the delicate details are just stunning.
Also, I want to dance again; though my version is in sweat pants set to Janet Jackson.
Images Via Style Me Pretty // Photography: Jessica Claire // Design + Styling: Jill La Fleur of La Fleur Weddings & Events