Seen and heard on the web …
During their wedding ceremony, a couple proudly pronounced their love by attaching a lock to a bridge and throwing the key into the water below. Totally swooning over this romantic gesture, and already dreaming up fabulous ways to incorporate locks into wedding decor.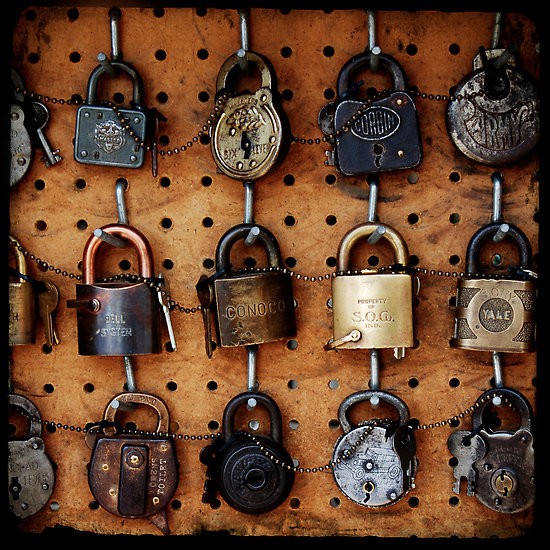 Locks might be the perfect wedding favor or escort card.  As an escort card, guests' names could be tied on ribbon or hung as tags to various vintage or spray-painted locks (i.e., if you want to keep the locks in your color scheme.)  If you really want to get creative, hunt down an old piece of fence to display the locks.
And as a wedding favor, names could be engraved on the locks or a special note could be attached with details about locking their favors somewhere memorable with a loved one, and of course, throwing away the key; or for those still searching for someone special, to hold onto their lock and key until that day.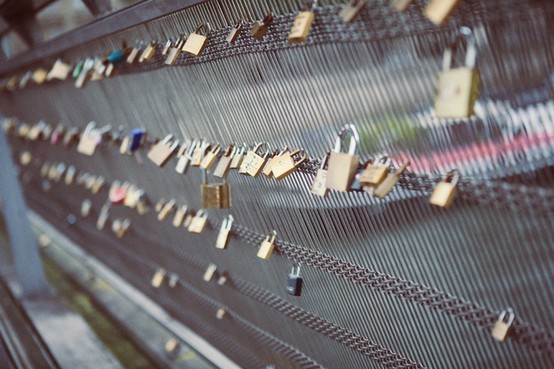 Images Via Red Bubble // Pinterest