If you haven't laid eyes on this gorgeous pair somewhere on the internet, you must scroll on.  Seriously — sexiest couple ever.  Mariana + Rik are the uber creative type. She's an insanely talented photographer (Mariana Garcia & Porcelaine Project) and he's a creative director, graphic designer, and runs his own modern design studio, FACE.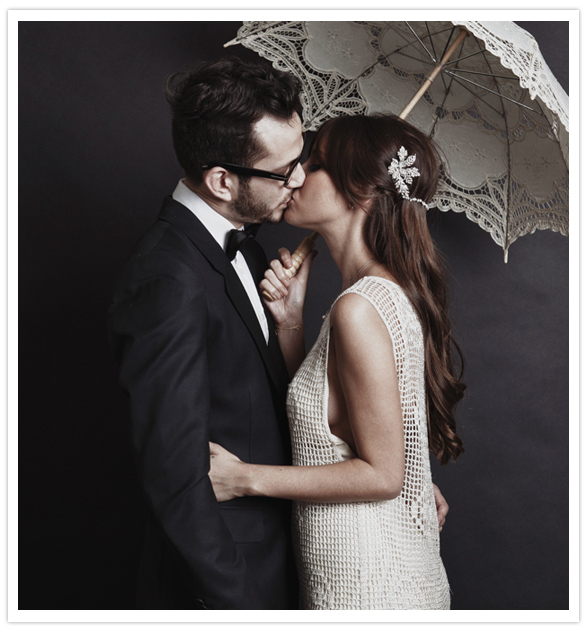 In Mariana's words, the style of their wedding shoot was meant to "create[s] a mood of nostalgia, romanticism, something from the good old days".
But more than the well-crafted photo shoot, the lovely props, the stunning couple – that dress is to die for. Mariana's dress oozes daring – from the wide-weave crochet to the revealing cut, even the unexpected knee-length – fashion perfection.
Via 100 Layer Cake // Photography: Porcelaine Project + Edith Valle // Bride's dress: Vintage 1950s // Shoes: Dolce & Gabanna // Jewelry: Mother of the brides (vintage) // Groom's suit: German Deheza // Shoes: Marc Jacobs // Eyewear: Tom Ford