I only watch awards shows for the fashion.  And the occasional red carpet snaffoos.  And although this year's Globes fashion was a bit "eh" for me, there was plenty of wedding inspiration to go around.
Blush and Nude Tone Gowns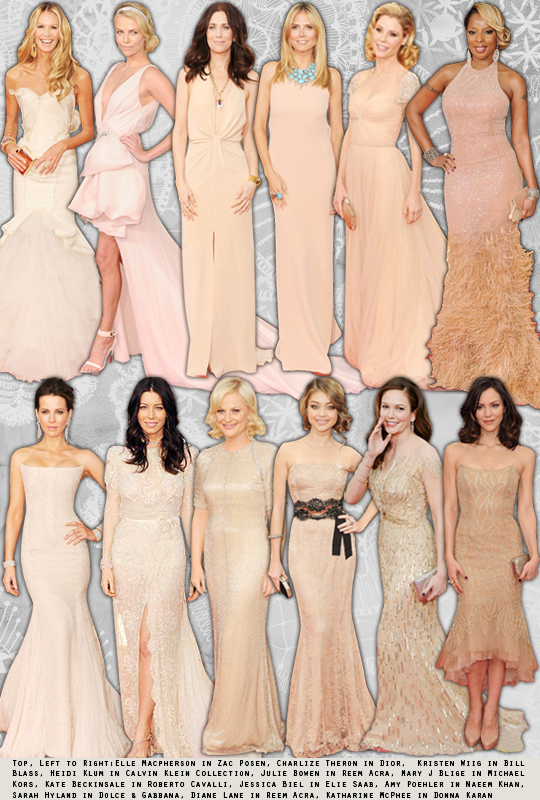 This year's red carpet was filled with the off-cream colored dress – some tiered, some mermaid style, and many recreating various takes on the classic gown.  I myself am a huge fan of blush tones.  When trying on my own wedding dress, white dresses left me looking nearly green.  I'm what you'd call "pasty", a.k.a., super pale, and bright whites just weren't my friend.  Cream dresses with nude and blush undertones give a dress, and your skin, more life.
Are you a traditionalist or would you venture out into the wide array of "shades" of white and cream?
Embellished Headbands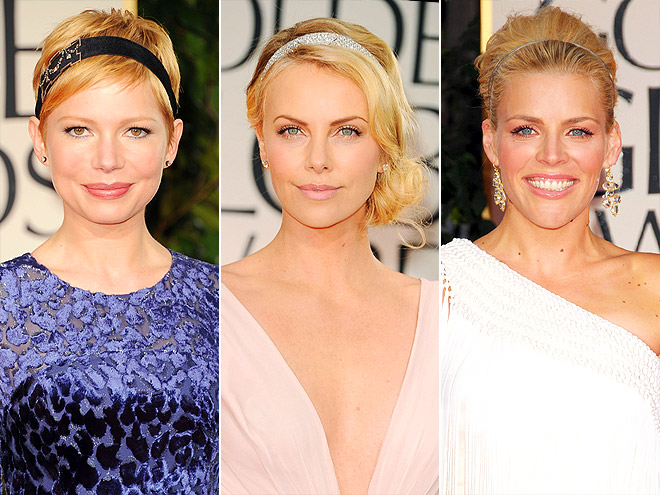 I love love the idea of rocking a headband, particularly after the ceremony (trust me – the headband makes dancing a whole lot easier.)  These stars added the sparkling headbands to their perfectly coiffed updos, and really stood out from the pack.  Kudos.
Images Via Fashionista.com // People.com