Feast your eyes on this lovely (and oh-so-simple) DIY – inspired by a sweet image I found on Pinterest (where else?)  The moment I saw these branches I thought (1) I LOVE, and (2) I can totally do this.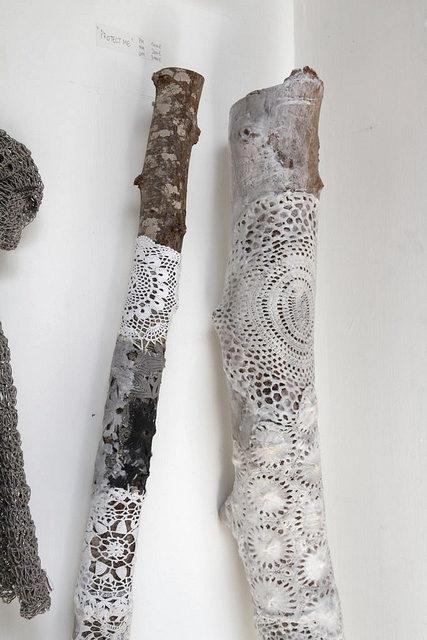 What You'll Need:
miscellaneous branches
mod podge
doilies (paper or lace)
whitewash paint/stain (optional)
By the way, mod podge (and decoupage in general) makes the world go round.
The instructions are simple, spread mod podge over branches and twigs small and large one at a time, wrap the branches with paper doilies so that the doilies stick to the first coat of glue, and then paint a generous coat of mod podge over the piece to seal the doilies on.  You can also paint the branches with a thin coat of whitewash paint, or white paint diluted with water, to add a vintage white-out effect.
Image Found on Pinterest // Via Anca Gray