For those of you visiting from Glitter & Pearls, WELCOME!  And for those reading Glitter Weddings for the first time, we're delighted that you could be here!
Glitter Weddings is a glittering new wedding resource offering wedding inspiration for the modern bride who wants it all and wants to do it all.
The story goes a little something like this …
I'm Lexi. I'm a lawyer-by-day, fashion obsessive by night, and writer on the side.  I married the love of my life last year, and for months before the big day, I reveled in spending all of my free time planning the kitschy-est wedding I could come up with. I pride myself on being tacky.  I am also a monumental overachiever – Type-A personality all the way.
When planning my own wedding, I scoured the wedding magazines and blogs, bookmarking and tearing out pages until my inspiration board was an encyclopedia rather than a corkboard. With Glitter Weddings, I hope to bring all of that drool-worthy inspiration to one place, and to convince the Bride who wants it all, that she can in fact have it all. With plenty of inspiration, dedication, and organization, your perfect wedding is completely achievable (with the occasional stress-reducing online impulse shoe buy … classified as "wedding therapy.")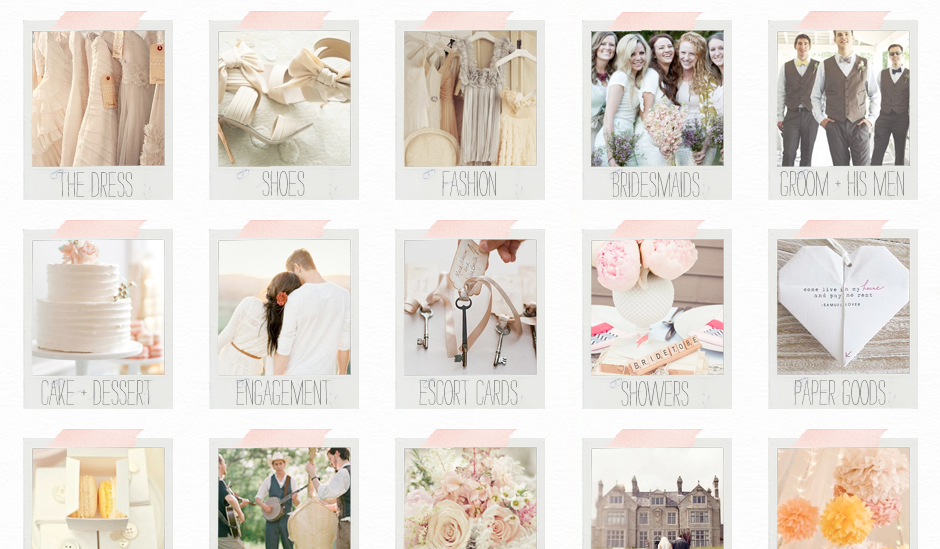 So scroll, click, and share (pretty please), and feel free to offer your thoughts, feedback, criticism (sent with cookies).  I hope you all love my latest pet project.  Fingers crossed that Glitter Weddings can and will grow into something great!