Several weeks back I pinned a gorgeous photo of a bride in a stunning fitted vintage-esque gown, and then as fate would have it, yesterday, I stumbled across a photograph of eight lovely bridesmaids draped in celebrity-turned-designer, Nicole Richie's popular clothing line, Winter Kate.  And with a bit of internet investigation – a.k.a. a lot of clicking, the stunning dresses collided, and poof – – Erin + Jesse's Handmade Wedding … on their family-owned Olive Oil Farm, no less.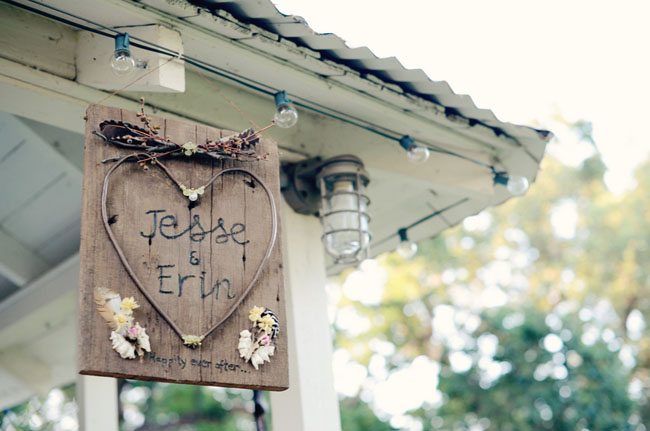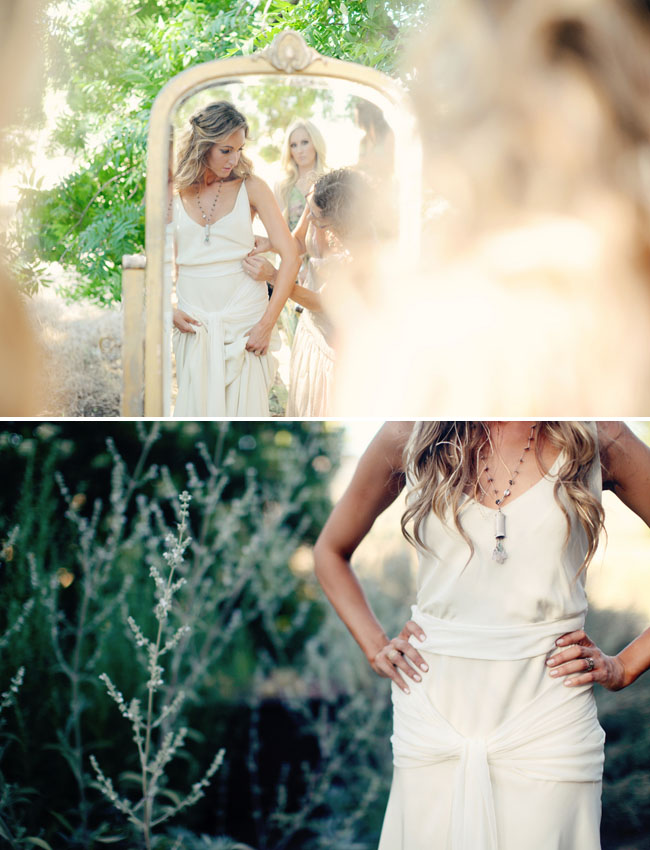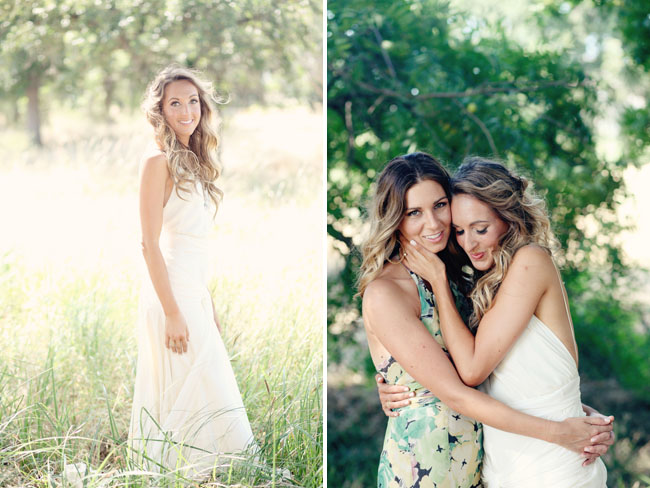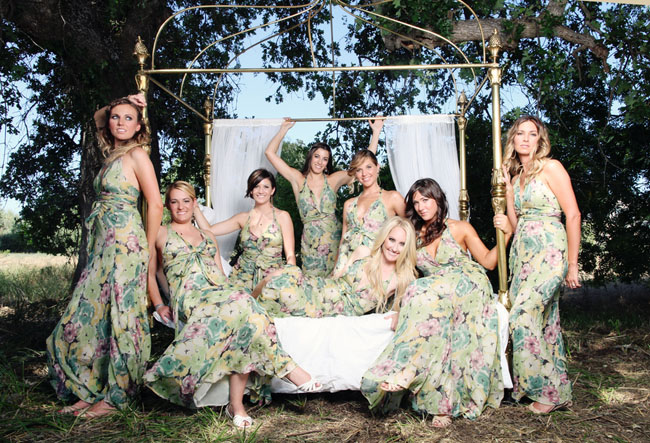 Erin's gorgeous dress was made by Anne Ventresco and was designed after the stunning green dress from the film Atonement. Her bridesmaids wore floral maxi dresses by Winter Kate.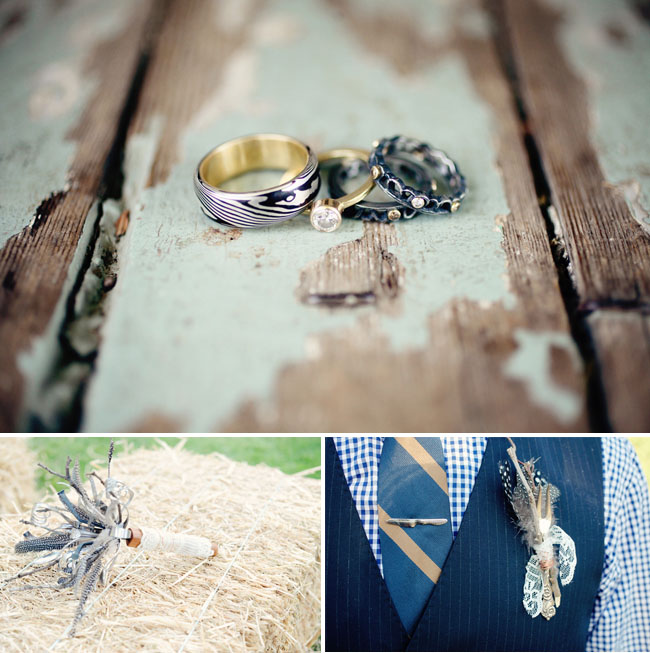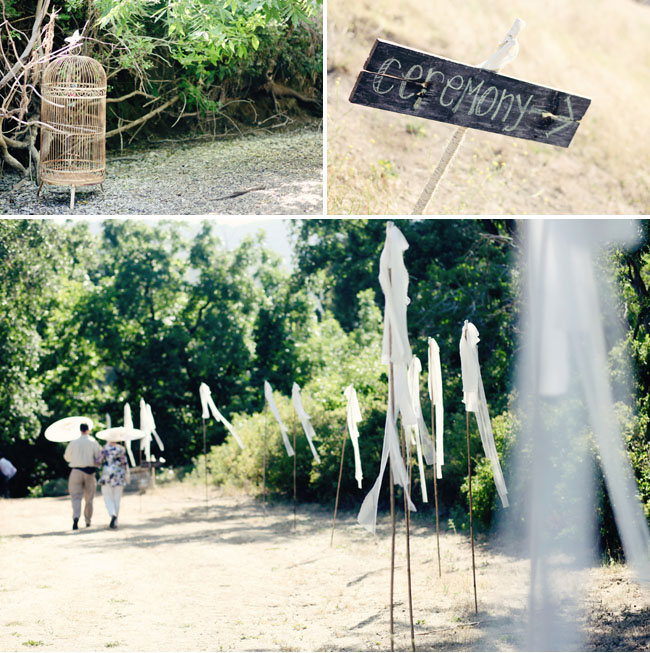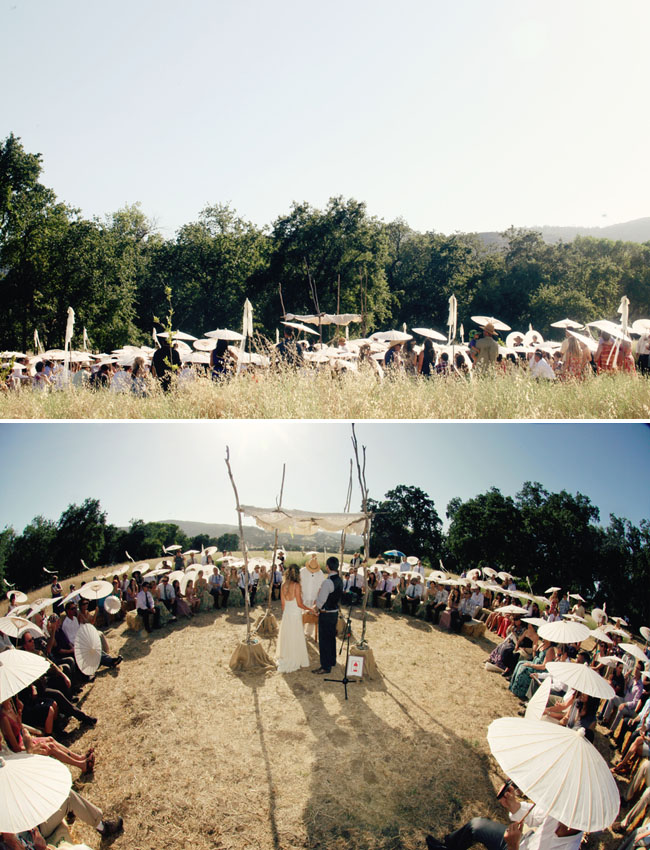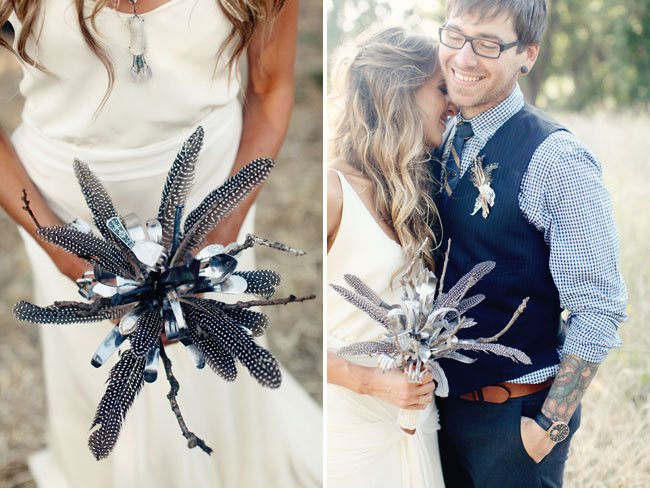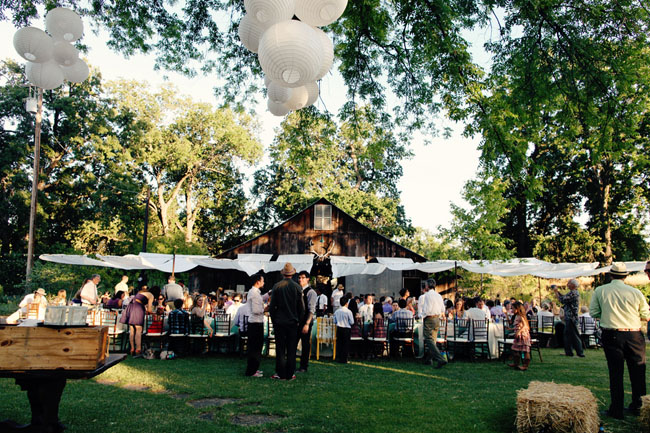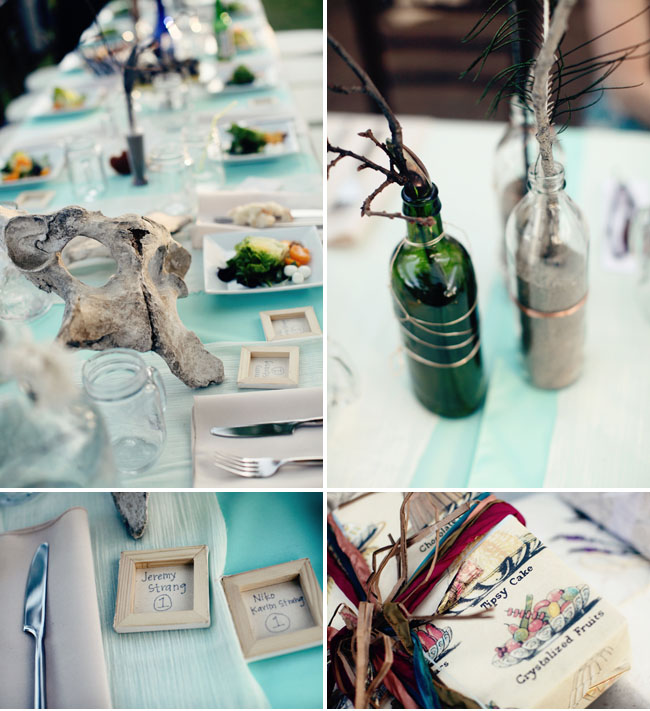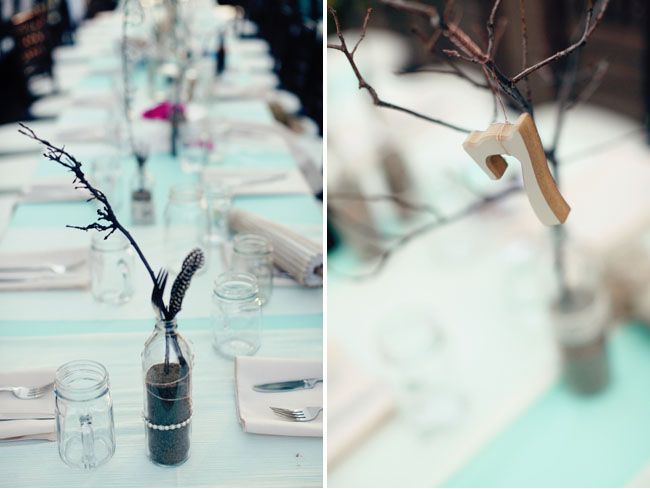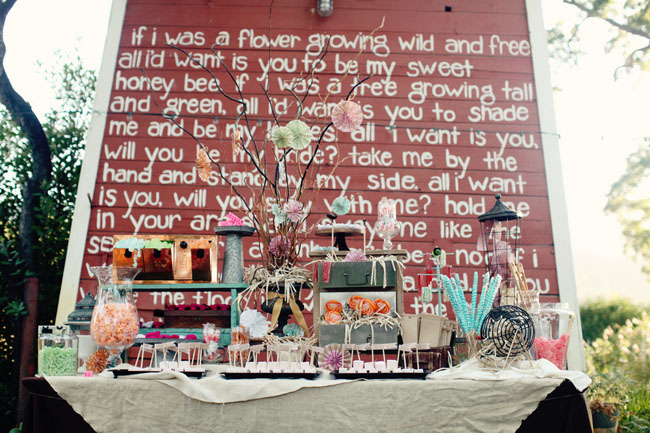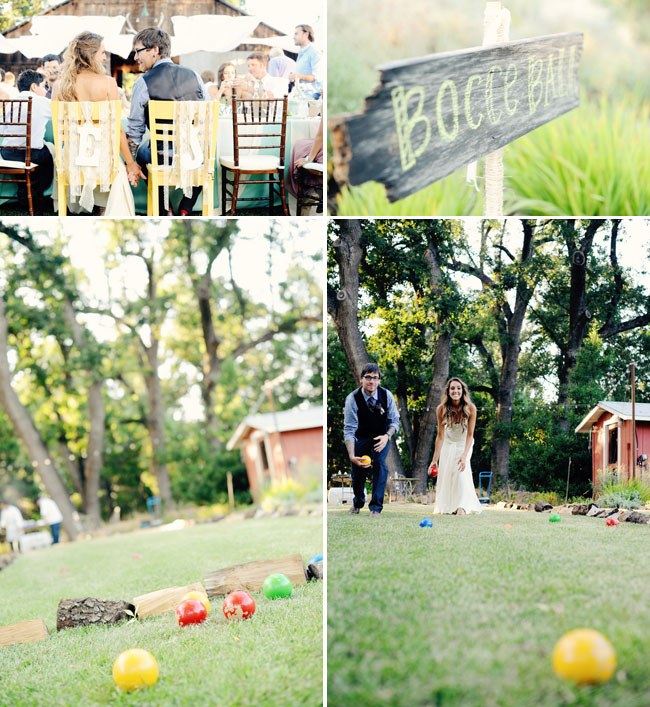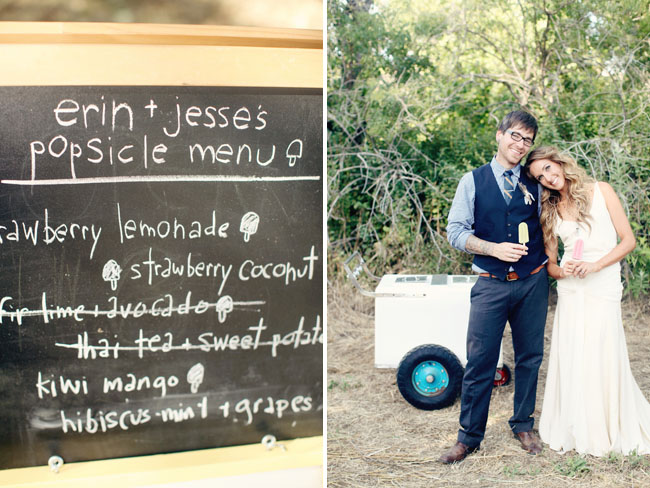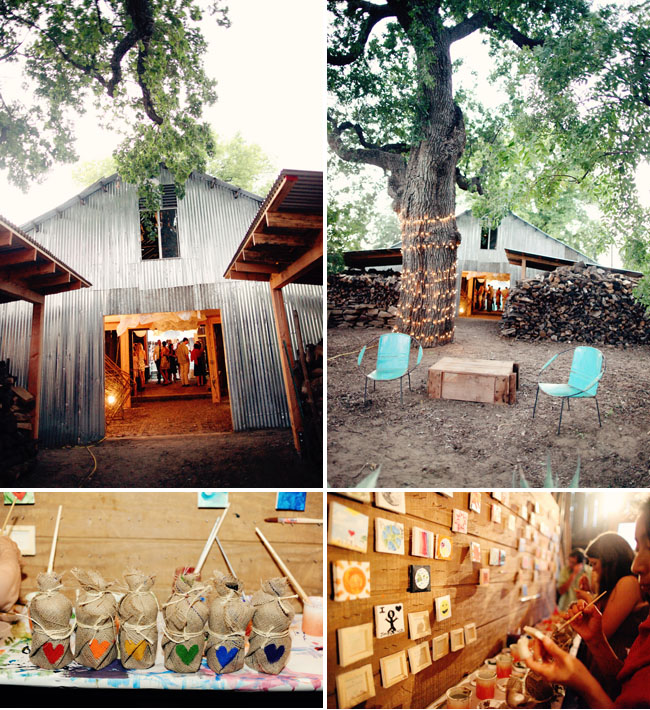 And a bit on all of the heart-felt DIY:
From Erin, In deciding on ambiance, we wanted it to represent who we are, together, as a couple. We have always joked that we are made up of hubcaps and cookies sheets; the same material, but very different. We wanted our guests to feel as if they were engulfed by a world of Erin and Jesse. Rather than choose a wedding pallet or décor right away, we chose what materials we wanted to be surrounded by: copper, lace, silverware, pearls, glass, feathers and bones; the perfect combination of us. Using these materials, we created everything for our wedding.
Jesse and I spent 6 months making every detail exactly how we wanted it – constructing bridges, making centerpieces, collecting bottles, crafting boutonnieres, building drapery for shading… and every second was so memorable. All the energy and love put into our wedding, not only by us but by our parents, friends and other family members, the time spent at the farm and seeing it all come together was magical, and allowed us to spread our wedding out over much more than a single day.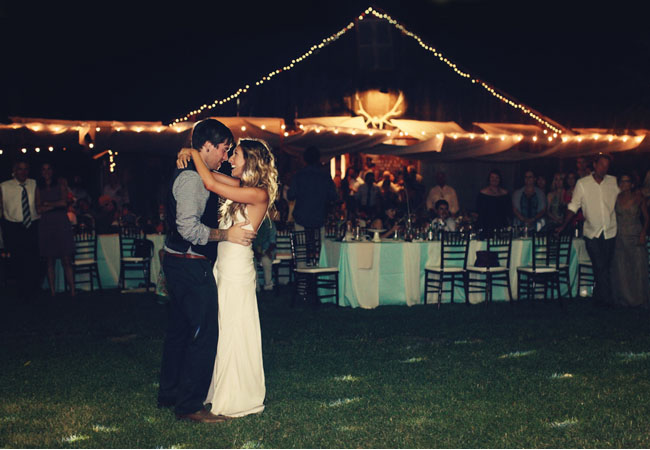 Via Green Wedding Shoes // Photographer: Images By Lori and Photography By Shawnee // Venue: Capay Oaks Farm // Dress Designer: Anne Ventresco // Bridesmaid Dresses: Harlequin Long Dress by Winter Kate // Bouquet+ Boutonniere: 12 sticks // Hair + Makeup: Sunnie Brook // Candy Table: Andi Cummins // Beer: Mateveza // DJ + Photobooth: Denon & Doyle Entertainment // Popsicles: fat face // Catering: Devoted Catering // Event Planner: Sarah Purdy, through Devoted Catering