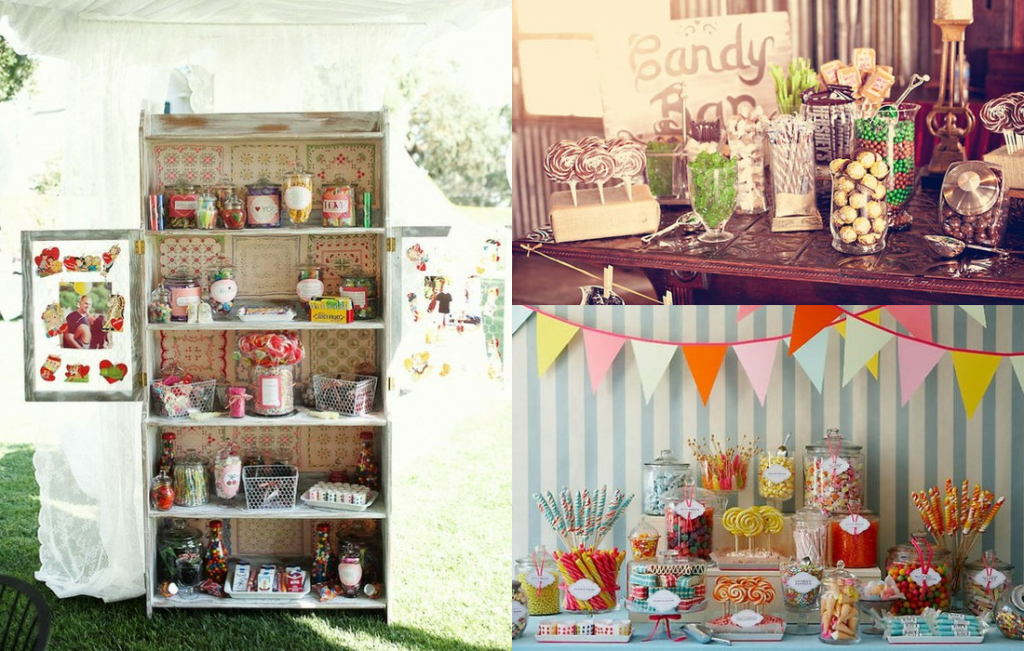 On my wedding to-do list, one thing I knew I had to have – a self serve candy bar. All the best bar mitzvahs had a candy bar, and I was ready to re-live the glory for my big day. I even had a wedding stamp made and patiently stamped hundreds of penny candy brown paper bags with our wedding logo. We went a tad overboard and had such massive jars of penny candies, we decided to open the candy bar early, setting up shop on rehearsal night and leaving the candy out through the weekend (destination weddings simplify that.) A giant self service buffet of candy is pretty much my ideal, and both kids and adults munched on candy all weekend long.
In a perfect world, with ample free time and a Martha-Stewart-esque Prowess, I would suggest a candy bar filled with hand-made candies and treats.
For an amazing and detailed tutorial on crafting the perfect candy bar, check out lillyella.
{images via pinterest}