Every few years, my passion for tortoiseshell is reignited.  This turn's trigger:  Taza of The Rockstar Diaries and her wicked awesome Oliver Goldsmith O'Connell glasses in 'Tokyo Tortoise'.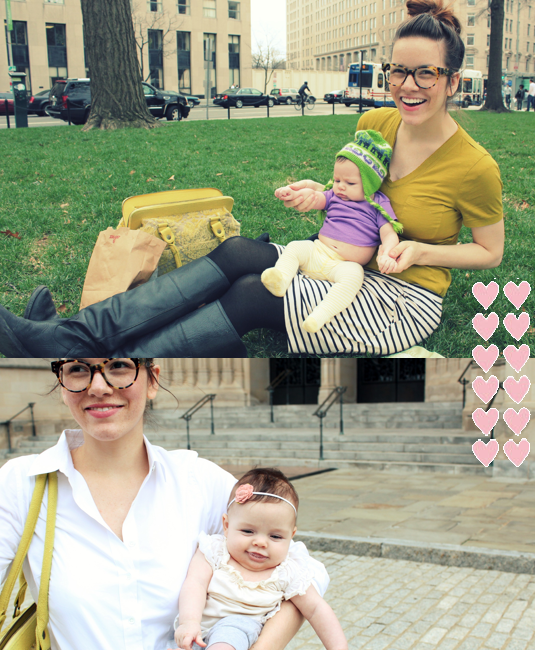 It's All Just A Little Bit of History Repeating …
Tortoiseshell was widely used in the 1960s and 1970s in the manufacture of items such as combs, sunglasses, and guitar picks.  But don't let the product's namesake scare you, the trade of real tortoiseshell was banned worldwide by the Convention on International Trade in Endangered Species in 1973.  Now most tortoiseshell designs are made of resin and plastic (bonus – this makes the pieces extra durable).
And without further ado, my summer tortoiseshell picks …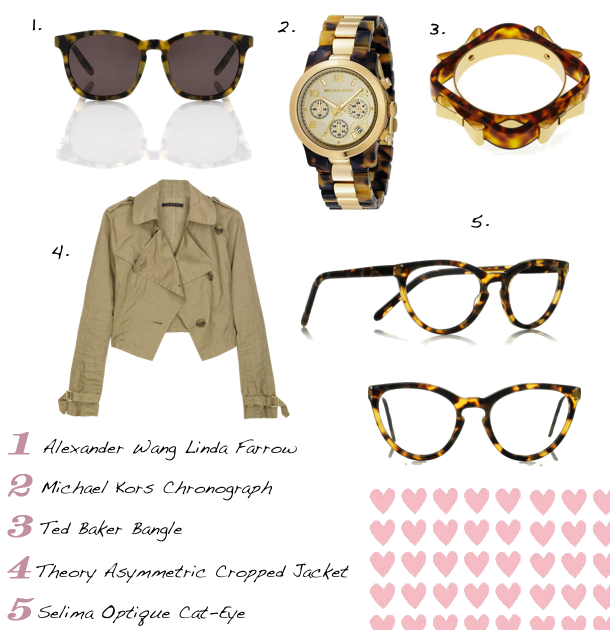 1. Alexander Wang by Linda Farrow Sunglasses // 2. Michael Kors Gold & Tortoise Watch // 3. Ted Baker Bangle – Sold Out (Similar: Michael Kors Tortoise Bracelet + Marc by Marc Jacobs Studded Tortoise Bangle) // 4. Theory Jacket – Sold Out (Similar: Theory Cropped Cream Leather Jacket) // 5. Selima Optique Cat-Eye