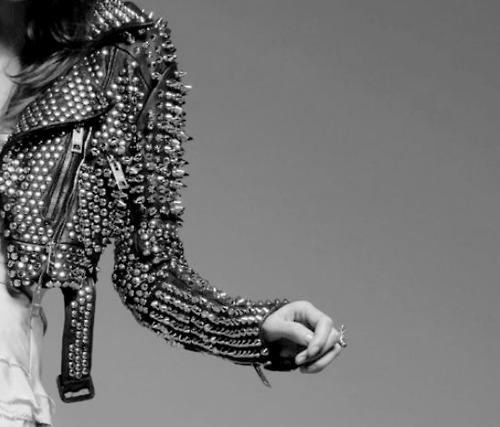 Why is it women need the power suit to feel more power-ful?
And why does it take high heels to feel present and in control?
I swear to you, it's true.  The higher my heels, the more of a badass I can pretend to be at work.  I wouldn't walk through the courthouse doors without my big girl heels on.  I know part of it is a height thing.
I'm a lawyer – the kind that goes to court, and I'm a woman, which makes me a minority.  Men look so dapper in suits; so put together.  I'm busy yanking up my panty house, pulling my skirt down (which is inching it's way up, trying desperately to make a break for my hips) and doing the hip wiggle (you know the one), my shoulder pads are halfway down my back, I'm balancing laptop, files, and my heavier-than-usual (if that's possible) purse, and then there are the heels – there's little room for composure.  So I play NERD's "Outlaw" in my head on repeat, click my heels together, and chew gum like I have explosives in my blouse.
And if you walk with the tough girl swagger, you're viewed as a beyatch* (that's French for uptight priss).  Where's the justice?  I object.  But I won't leave home without my heels.
{image a la high heels and hangovers}