As summer approaches, I brainstorm about ways to carry more junk.  I am a purse hoarder (as in, my hoarding is limited to the walls of my handbag.)  All of my purses are heavy, even the tiniest of clutches (that is, when I haven't actually turned the clutch into a make-up bag, and added it to the growing collection in my current giant bag du jour – it's like Russian nesting dolls … in purse world).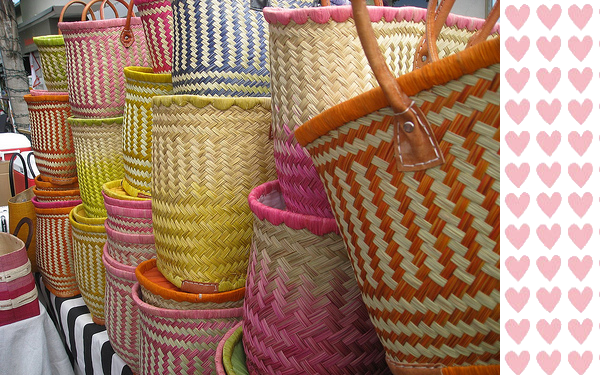 This summer, on the heels of our winter honeymoon and jaunt through Paris (though it seems so long ago … le sigh), I am dreaming in baskets.
I am smitten with these French Market Bags by the French Basketeer.  I basically want them because they are French, and because their advertisement pictures display stacks upon stacks of the pretty baskets – it's a hoarder's dream.
French Basketeer shop owner, Andrea, says "Our classic baskets have been a staple in France for decades, seen everywhere from Parisian markets to the beaches of the Riviera. French Basketeer now brings this timeless chic to the United States."
Summer trend baskets I also love: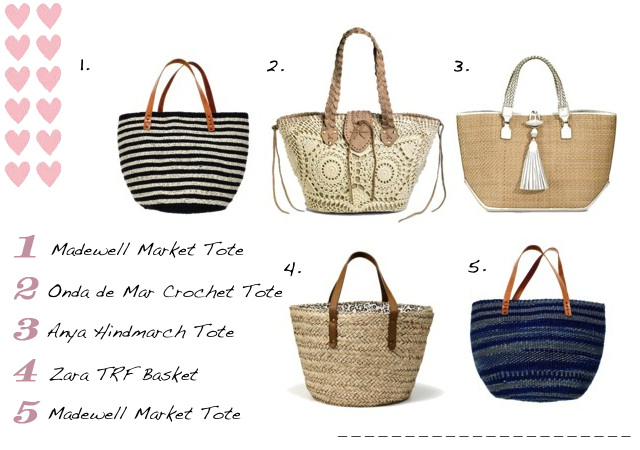 And Don't Forget About G&P's First GIVEAWAY: the individual feather earring; ends TOMORROW, Friday, May 20th at 11:59p.m.