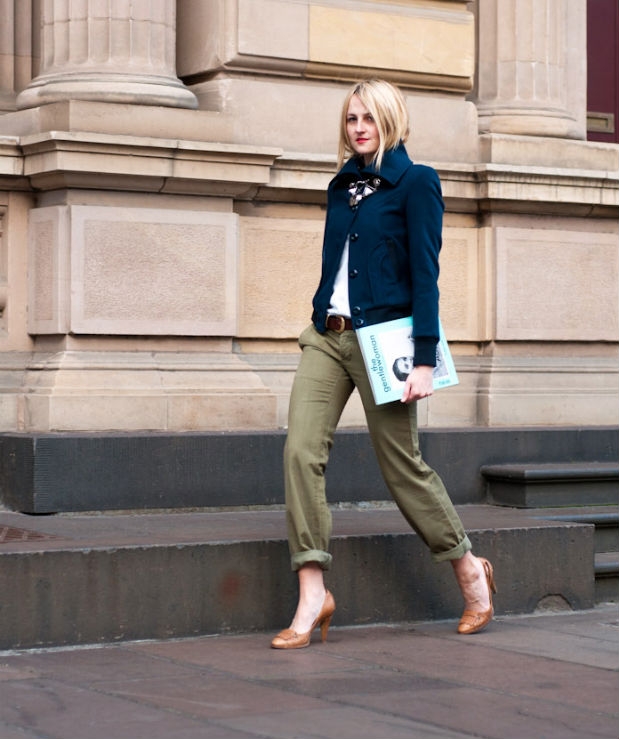 Models strut.  They step one leg over the other in these great big exaggerated steps.  They look like perfectly poised gazelles.  One of my favorite quotes by the incomparable J. Alexander, on America's Next Top Model:  "You walk like you're chewing gum between your legs, I Love it."
And I'm jealous.  This past weekend, the hubby took me to dinner … we had a date night!  A real live date night.  (Note, this is different from the date night where we order from our favorite delivery place – a.k.a., we have them on speed dial and order solely for the sauce and cannot consume said delivery if the sauce is forgotten and will wait an additional half hour for the man with the sauce to arrive; oh yeah, and we watch a movie on our uncomfortable couch and Mike falls asleep once the opening credits roll.)  So on this date night we decide to walk to the restaurant.  It's 5 blocks away, max.  And I'm in heels, because how often does a girl get a date night sans take-out and sauce?  And my perfect date-night husband says to me, "you walk really slow in heels."  Harumph.  Romance gone.  I'm ordering parmigiano mashed potatoes to ease my pain.
But I do … walk slow in heels.  I sort of wobble.  I wobble, I remind myself to strut, I strut two steps, I wobble again, and commence to whining.  Stupid heels.  This doesn't deter me from wearing these heels.  They're too beautiful to ignore.  My point is – I think short girls are at a disadvantage.  Tall girl's knees do that whole buckle-y, protrude-y knee thing.  Still jealous.  Even the awkward models on ANTM look less than awkward when they strut.  It's a sight to behold.
I would attempt strutting in heels on my treadmill, but the word "liability" comes to mind.  I resign to slow and ungainly walking.
Image a la Fashionising // found via B. Jones Style tumblr
Check out Glitter & Pearls on facebook and twitter and blog lovin'!