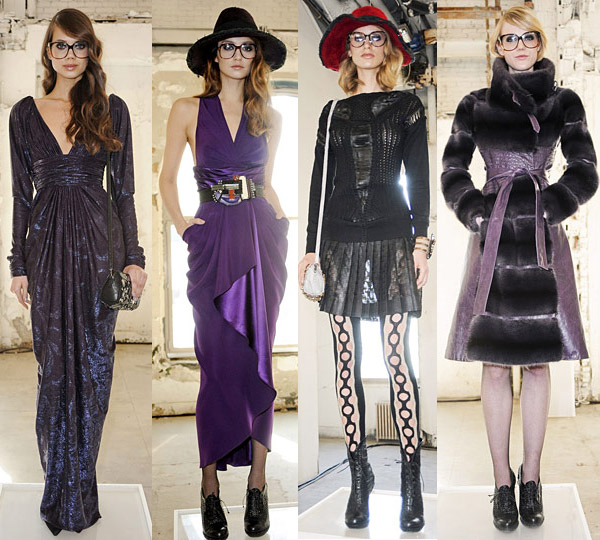 Oversized retro glasses continue to wedge their way into fashion, year after year.  And now Catherine Malandrino's modelsrocked the librarian goggle look at Melandrino's Fall 2011 presentation at New York Fashion Week.
So what say you – geek or chic?
The thirteen-year old in me, thrilled to don my first pair of contacts, would never ever ever go back.  Every few months to years I get the idea in my head that wearing glasses is tres chic, I spend upwards of $500 on the latest couture spectacles, I wear them once, miss my sunglasses, and the precious glasses don't see the light of day until the next case of pink eye.
Then again, models look good in everything – so, why not?
Side note:  Is it just me or do these oversized spectacles remind you of Sally Jessy Raphael?