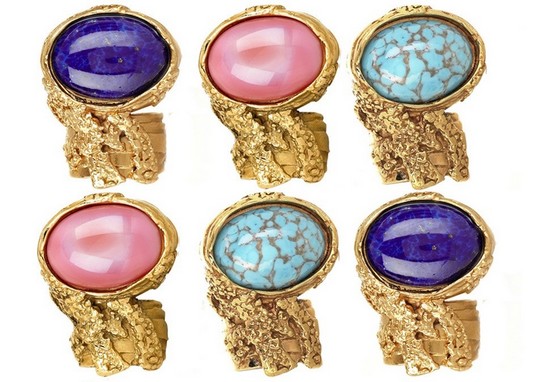 Image a la Style Bust
I, like everyone else, desperately want an Yves Saint Laurent Arty Ring.
But at $195 a knuckle, I just can't justify the splurge.  So here are my top copycat picks for this YSL Arty Ring…
Urban Outfitters also has a few glam arty ring picks here, here, and here.
Sadly, none of these glitzy options have the knuckle cuff … but the search continues.