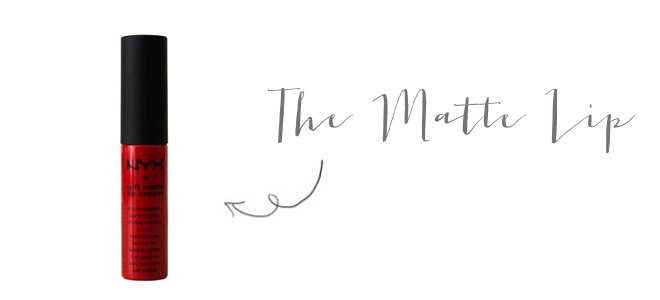 I heart Matte everything.  First it was nail polish, and now gloss, er, lipstick. 
NYX just launched Soft Matte Lip Creams that deliver a shine-free lip in one easy swipe, and the liquid formula is lightweight, like a gloss, but creamy enough (think liquid lipstick) to create an easy, plush matte finish.
The collection of eleven shades has it all— from a bright fuchsia (Addis Ababa, anyone?) to a bold red (aptly titled, Amsterdam) —even their nude (called Stockholm) is uber glamorous.
If you have been wary to venture into the land of lipstick (and by all means, do), then try out one of these slick lip creams – not quite a lipstick, not quite a gloss = practically perfect.
NYX Soft Matte Lip Creams, $6 each.