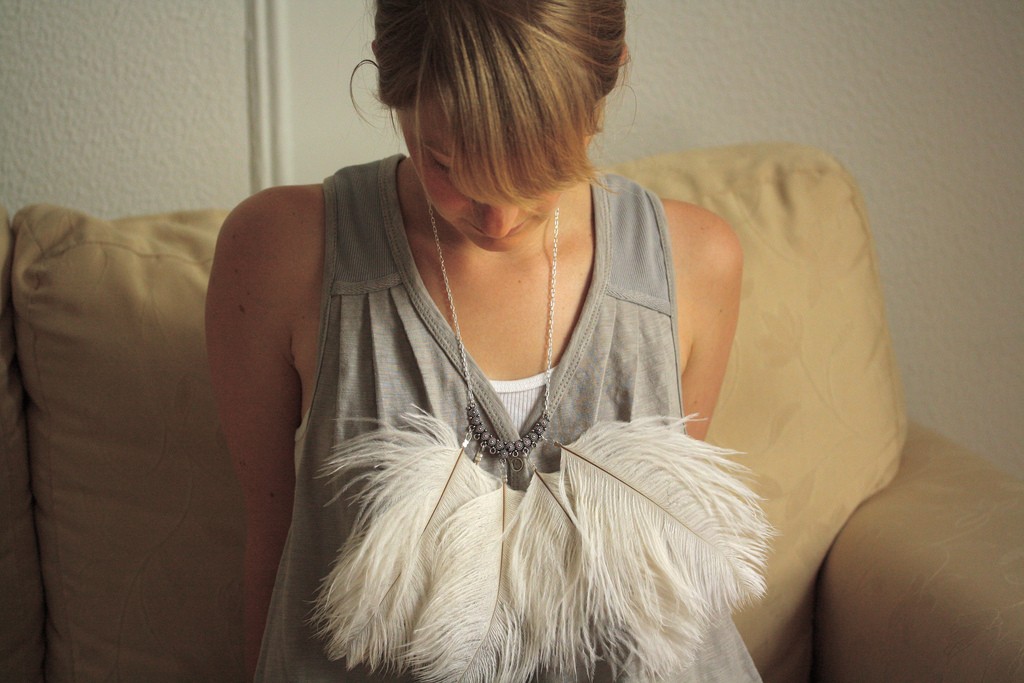 I so want a glamorous feather necklace!  And how sweet would these gold chained plumes look over an elegant white satin dress?
Each of designer, Noémie Vaillancourt's, collections are inspired by a season, a color or a trip, so stay tuned!
See all of Noémie's designs at her Etsy store, noémie.