Photography by Simply Bloom.
Tutu by Mirela at StudioWed.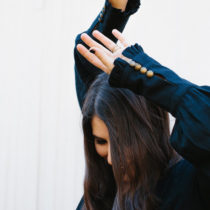 About The Author:
Hi, I'm Lexi. Sometimes lawyer, full-time blogger, mama and wife. I pride myself on being tacky and pray the paragraphs I scribble on the back of napkins will morph into a bestselling novel (or series … I wouldn't complain.) I have a Type-A personality in overdrive, wear too much black, love all things over-the-top, books and glitter make me weak in the knees, and I can't stop buying impractical shoes. This blog has become my dream job. I now style shoots, create content for brands, and offer consulting for businesses and bloggers looking to utilize a blog and/or social media to grow their brand or online presence. I'm SO glad you're here!