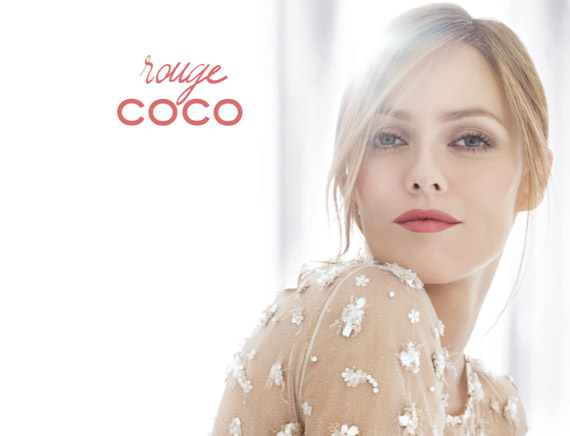 Flipping through magazines the other day, stuck at some appointment or another, I came across the new Chanel ad campaign, featuring Vanessa Paradis (Johnny Depp's very lucky leading lady), for Chanel.  The ad is stunning.  The makeup is even more stunning.  And of course, the look screams wedding.
Chanel Mademoiselle is the shade worn by Vanessa Paradis in the new Chanel campaign.  Apparently, this shade looks different on everyone, and perfect on everyone.  It is somewhere between nude and pink, but blends well with every skin tone.  This is also a personal favorite of Peter Philips himself (although he confesses he loves all his "babies", as he calls them).
Philips has been the global creative director at Chanel since 2008.  Since then, he's released, among others, Le Vernis in Jade, which has been a global phenomenon, selling at $100 a bottle = insane.  He is also responsible for the development of Chanel's newest lipstick phenomenon:  Rouge Coco.
I am not much of a lipstick kind of gal.  I started on vanilla Lip Smackers at the mere age of 13 (obviously I had to look glam for my bat mitzvah), and since then my gloss has grown with me.  Luckily, you can't splurge any more than Chanel Glossimers, so I have plateaued – thank g-d.
But lipstick is glamorous.  It's old Hollywood.  It is soooo WEDDING.  I am going to the makeup counter immediately – must try Rouge Coco.
Image via Nitrolicious