Today I wanted to share with you my latest design obsession: the juju hat. A juju what? You heard me right; we're talking African Juju Hats. The Juju hat is an African headdress (also known as a Bamiléké feather headdress or Tyn Hat) hand-crafted with feathers. Found throughout Cameroon in West Africa, the feathers are sewn onto a tight raffia base and covered with wood or cloth. Each hat is carefully constructed by a group of up to 4 artisans for several days. Juju hats are worn by prominent Bamiléké tribe members as well as dignitaries and tribe Juju dancers. Notably in today's design world, Juju hats have become increasingly popular amongst interior designers in the past several years who use them as wall art.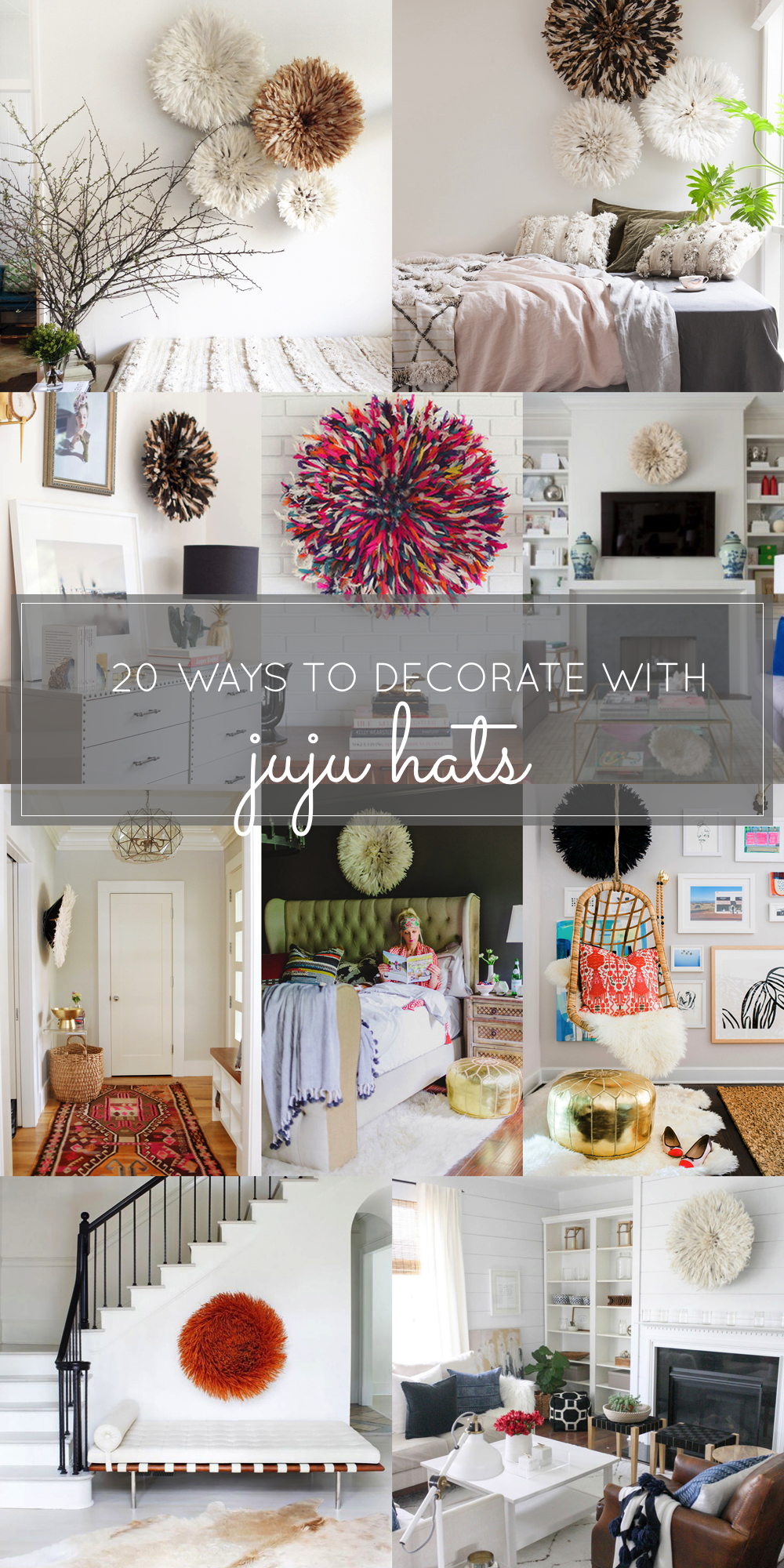 The juju hat designs add major texture, but also great pops of color and warmth. If you're someone who never can decide on the right piece of artwork (raises hand sheepishly), then juju hats might be perfect for you. Neutral enough to fit in a wide variety of spaces – we're talking dining rooms, bedrooms, entryways, closets, even bathrooms – but bold enough to have a big impact and draw just the right amount of attention, juju hats are a decorator's dream (from novice to seasoned, I promise you.) Whether it's one juju hat as a focal point above a piece (think fireplace mantle or headboard) or a whole juju wall installation (how great do the groups of juju hats look?), there really are so many interesting ways to decorate with juju hats. These juju hats also work in every season – they can feel summery and bright for spring and summer, but can also warm up a space with texture and depth in fall and winter. I definitely have my eye on a cream juju hat for our living room.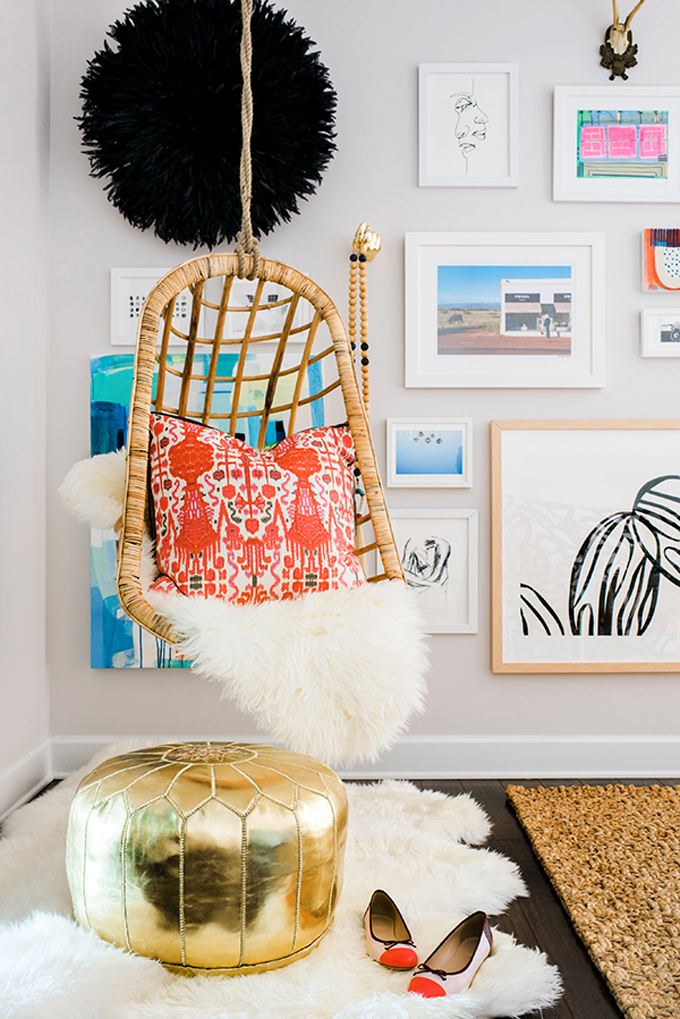 Living Room Makeover via Waiting on Martha.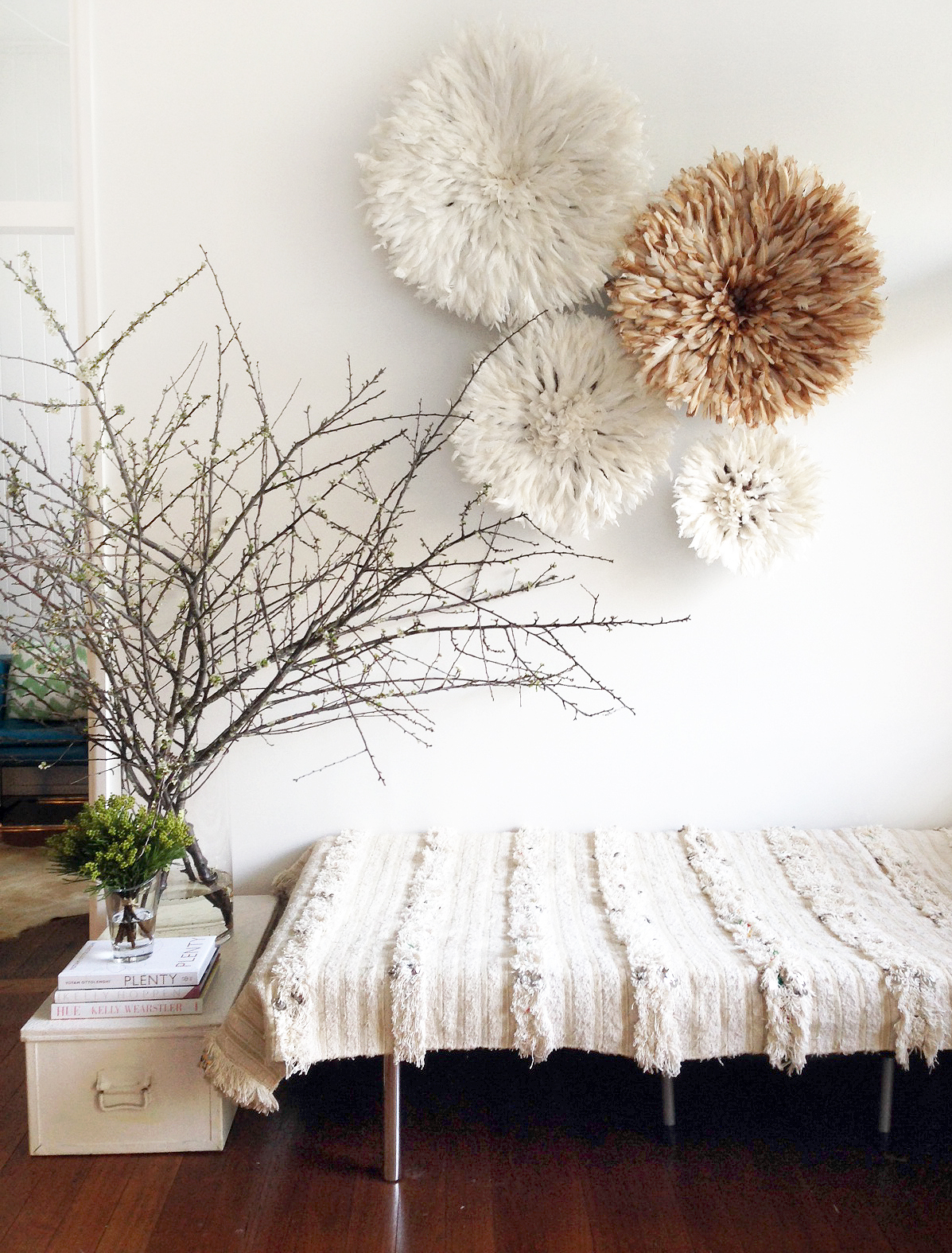 Entryway with Juju Hats and Moroccan Wedding Blanket via Table Tonic.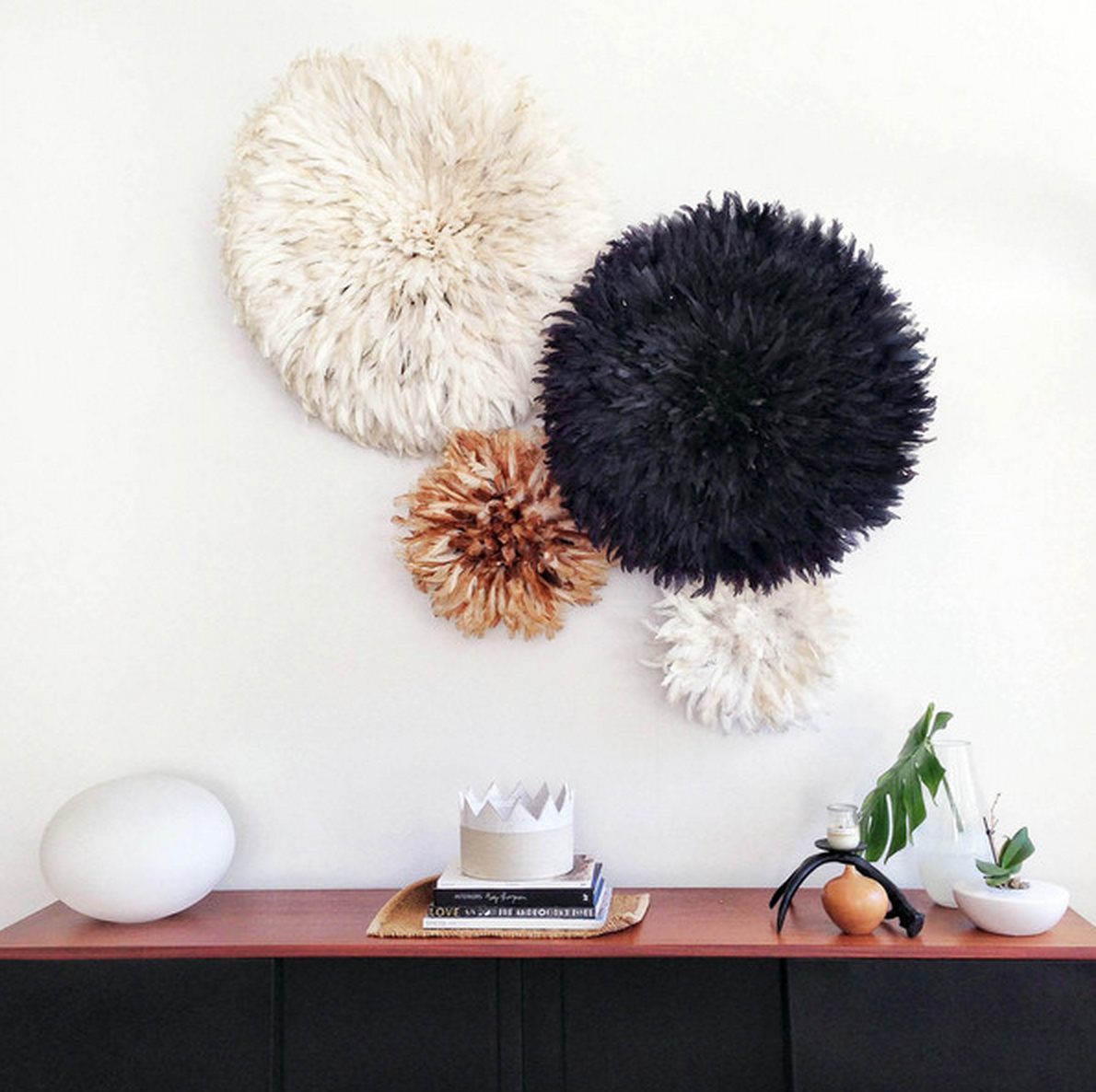 Entryway Decorated with Juju Hats Cluster via Table Tonic.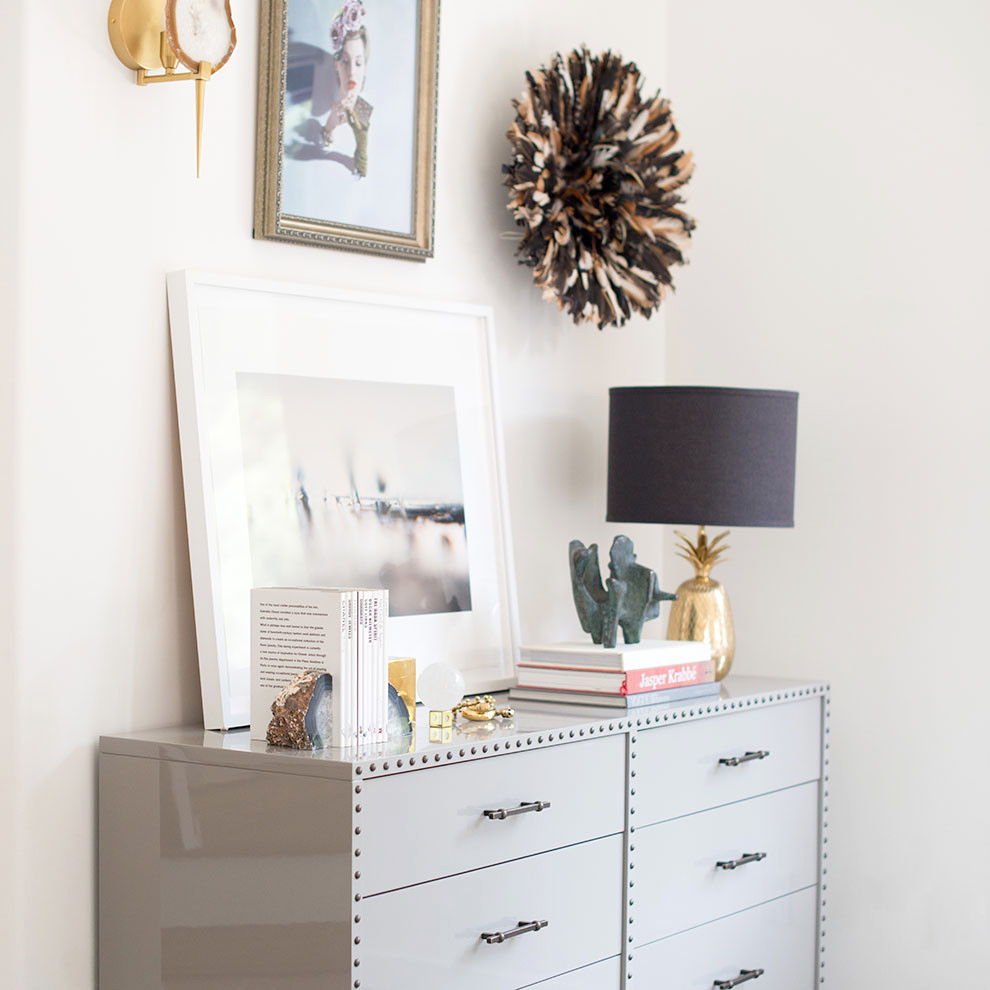 Juju Hat over a Bedroom Dresser via STFrank.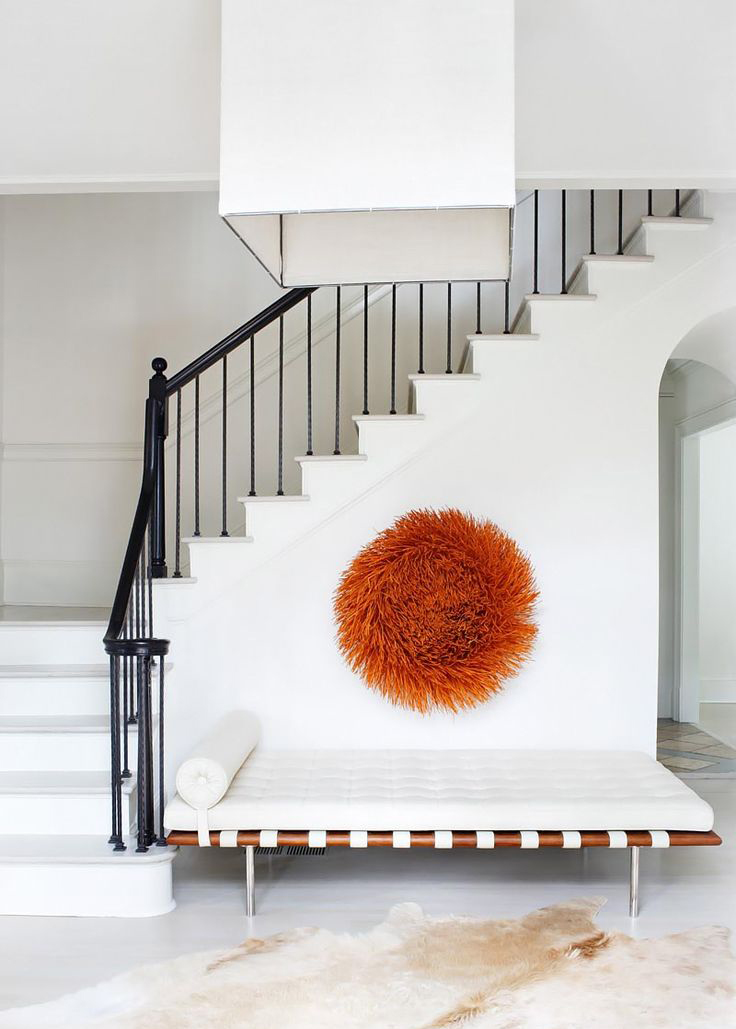 Foyer Design with a Bright Orange Juju Hat via Atlanta Homes.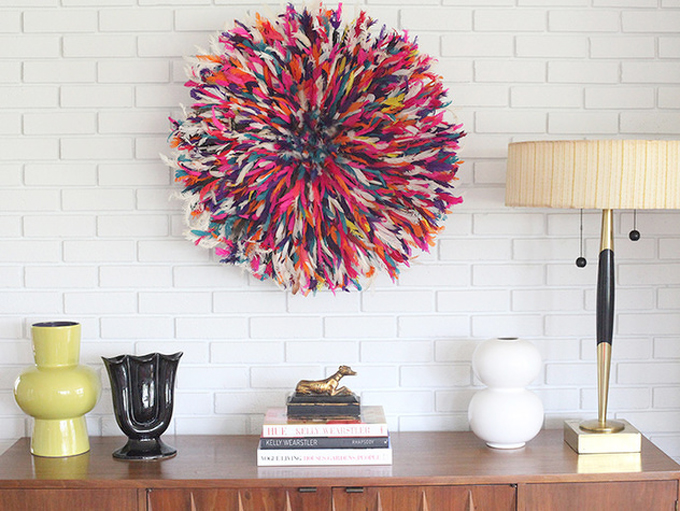 Colorful Juju Hat over an Entryway Table via Nashville Lifestyles.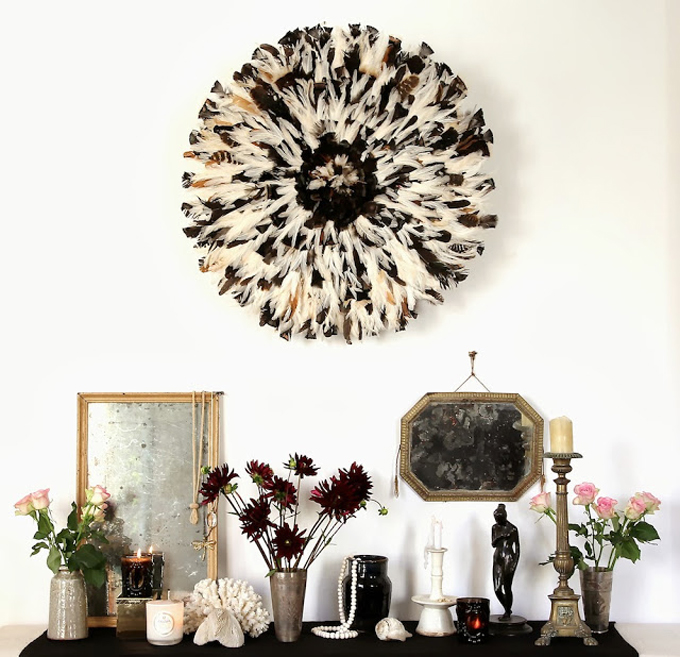 Black and White Juju Hat Display via The English Room.
White Juju Hat in a Kitchen Redesign via Safari Fusion.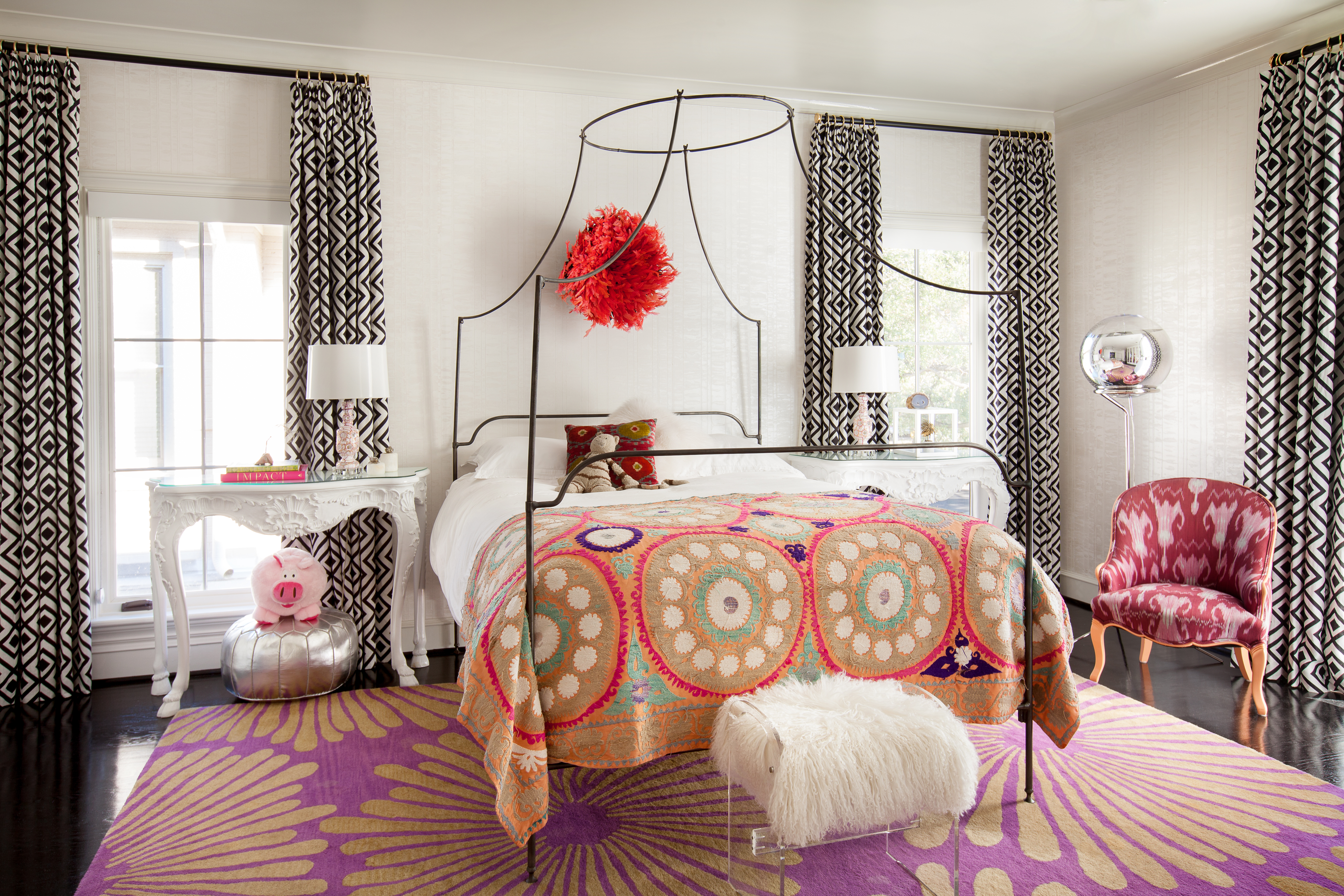 Girls Bedroom with African Juju Hat via D Home.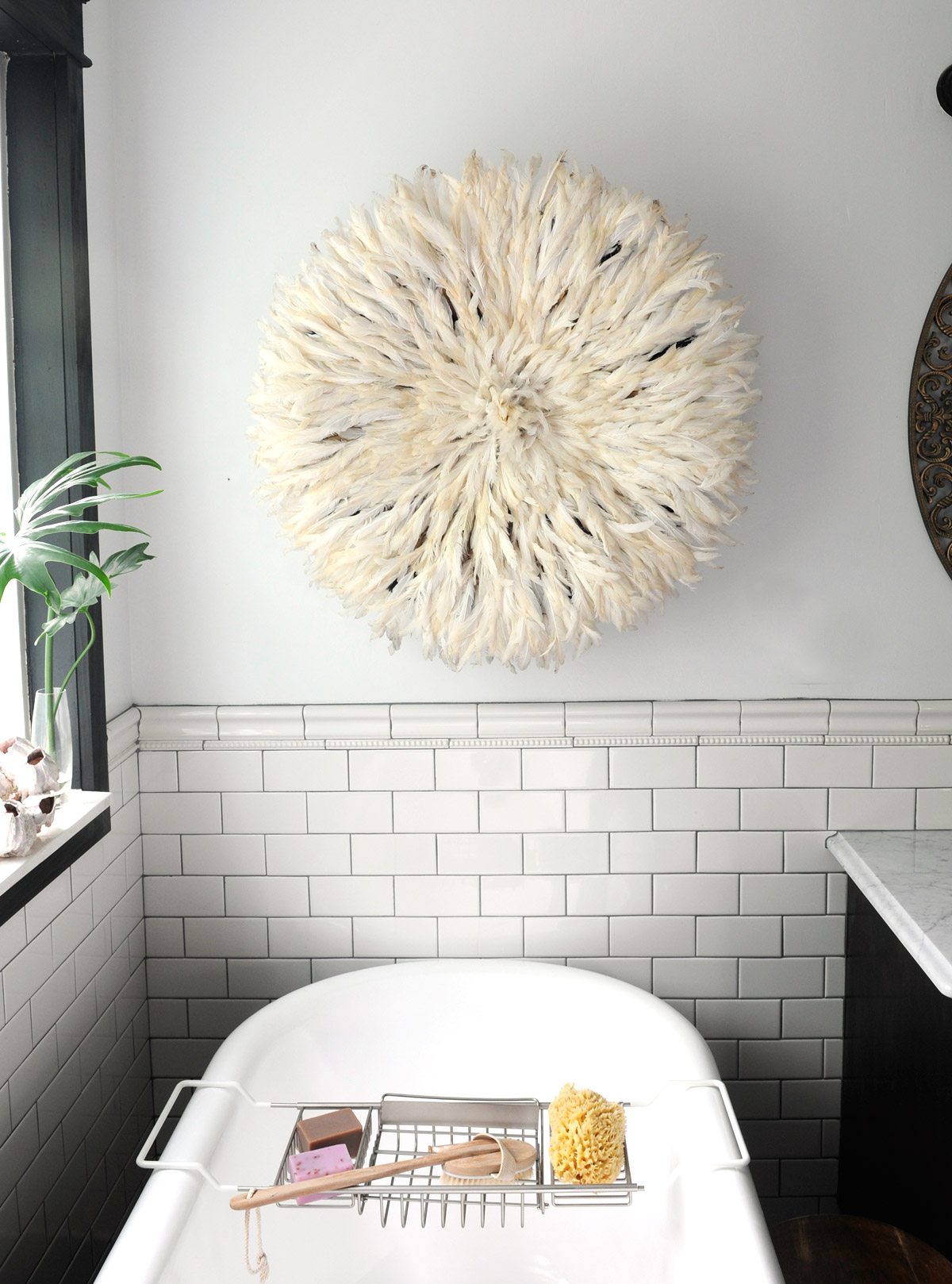 Juju Hat in the Bathroom via Creative Homebody.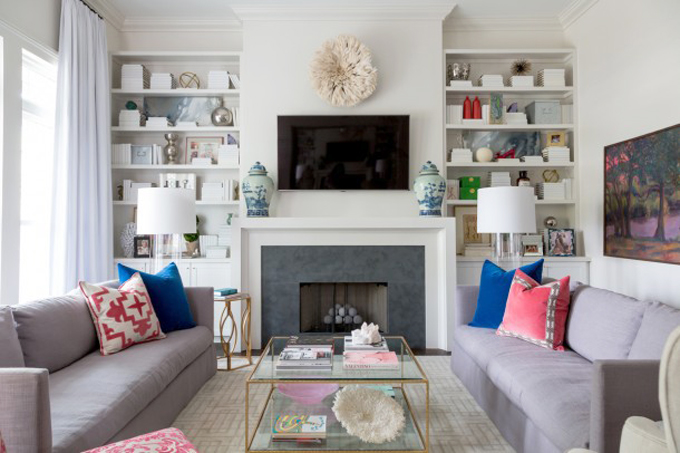 Juju Hat in the Family Room via The Scout Guide.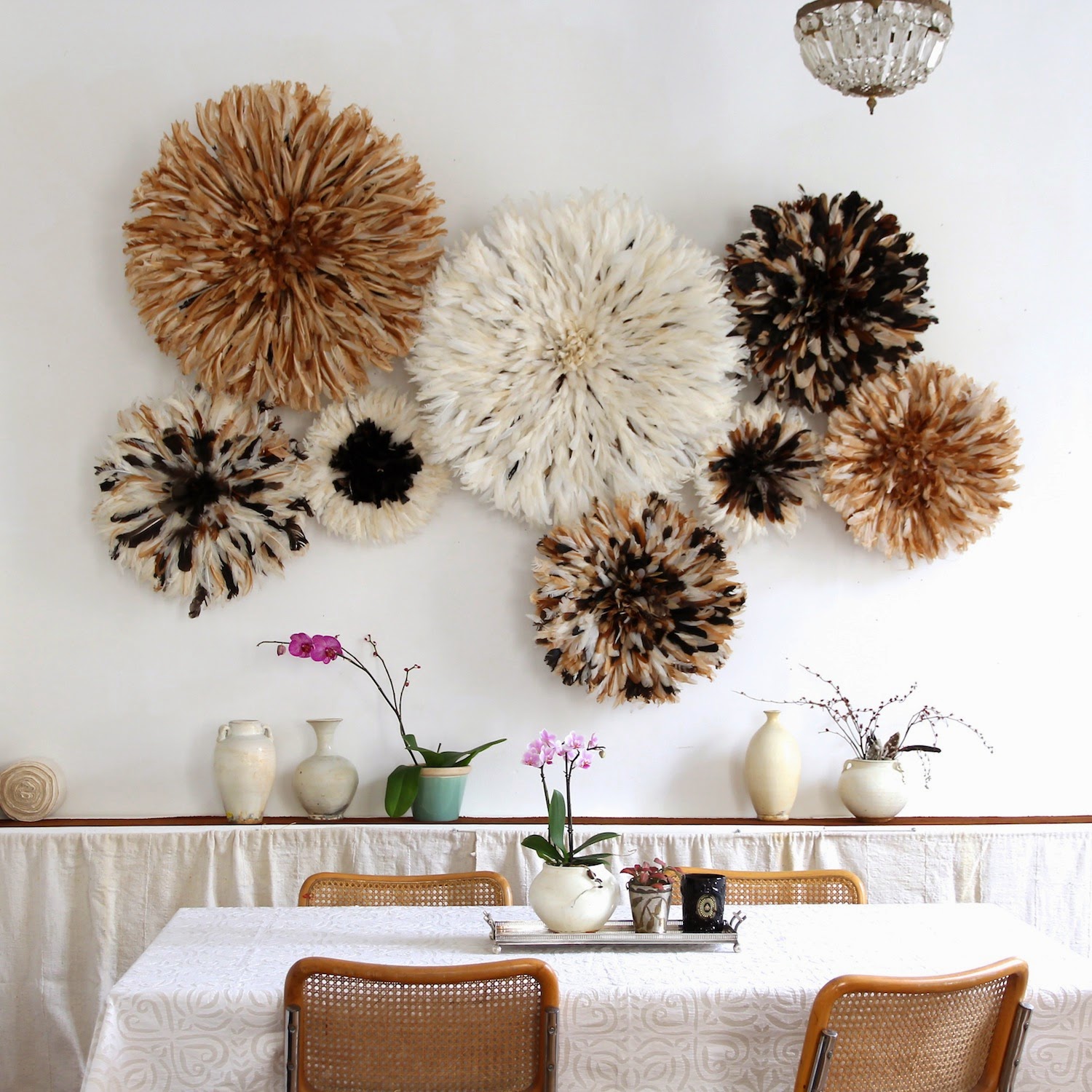 Natural Juju Hat Dining Room Installation via Kronbali.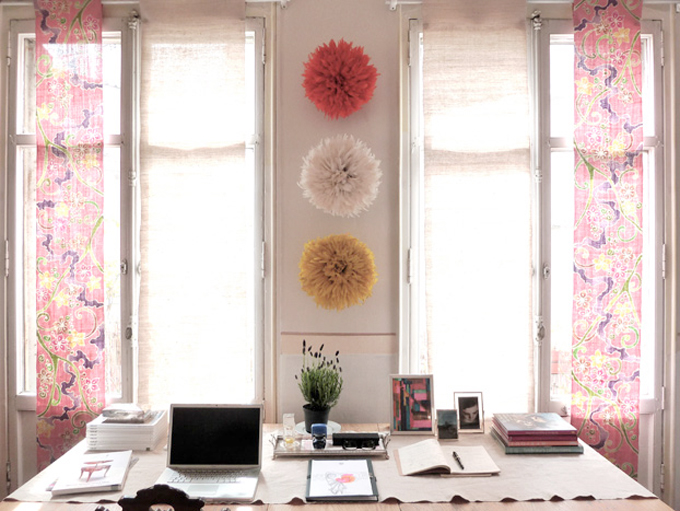 Three Colorful Juju Hats in an Office via The Home.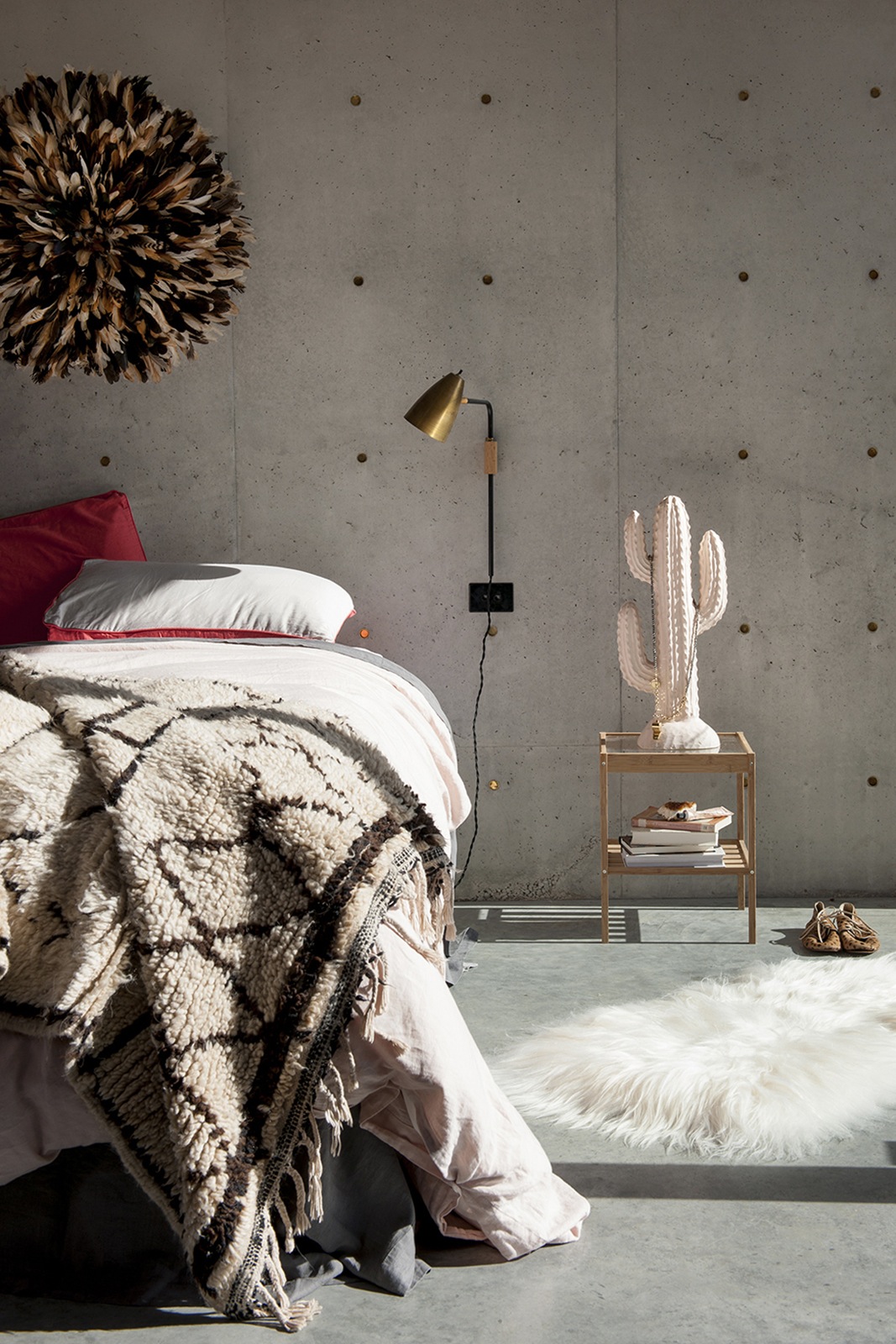 Bedroom with Juju Hat on the Wall via Society of Wanderers.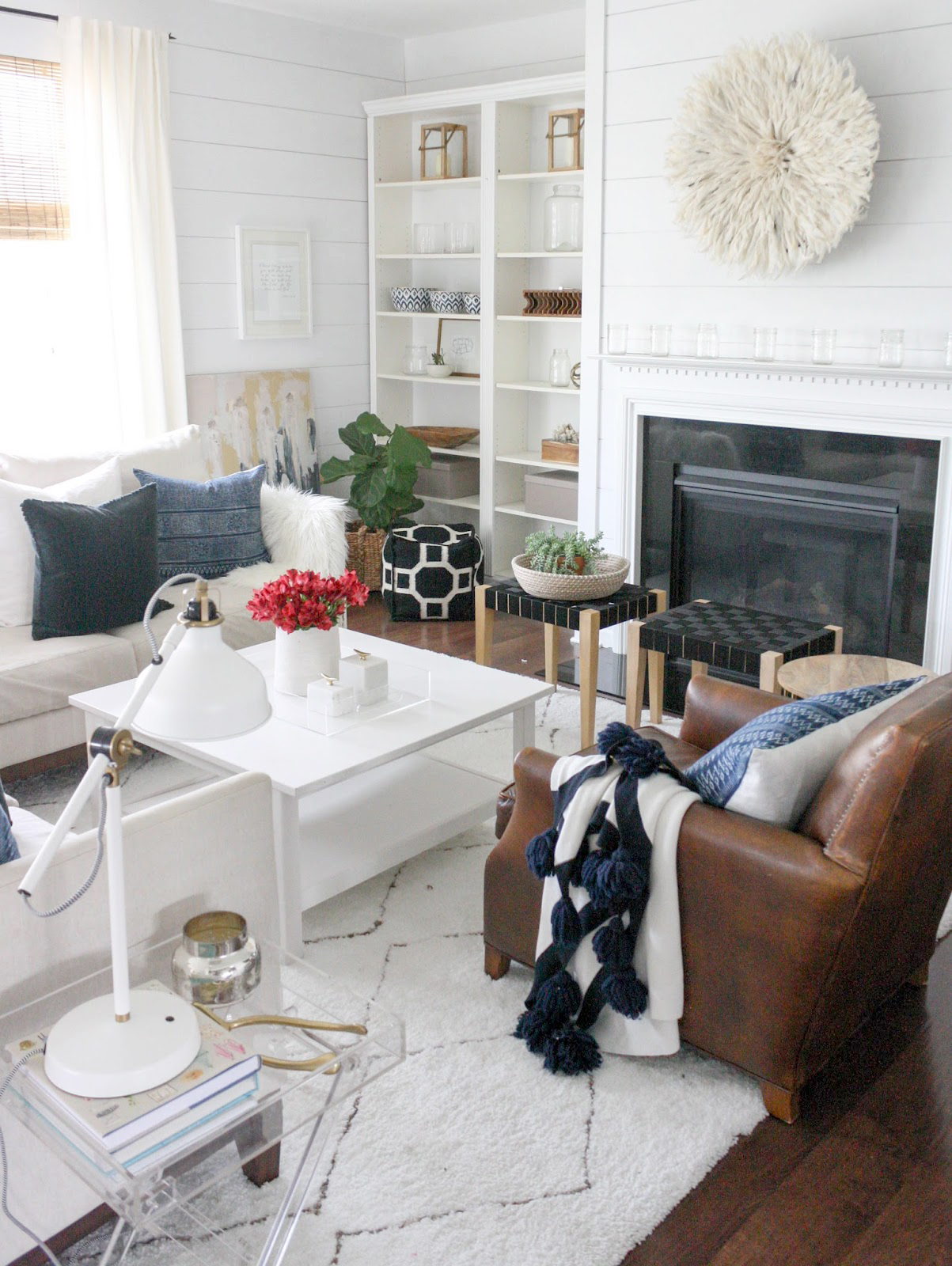 Juju Hat on the Living Room Fireplace Mantle via House Seven.
Juju Hat Over a Fireplace via Table Tonic.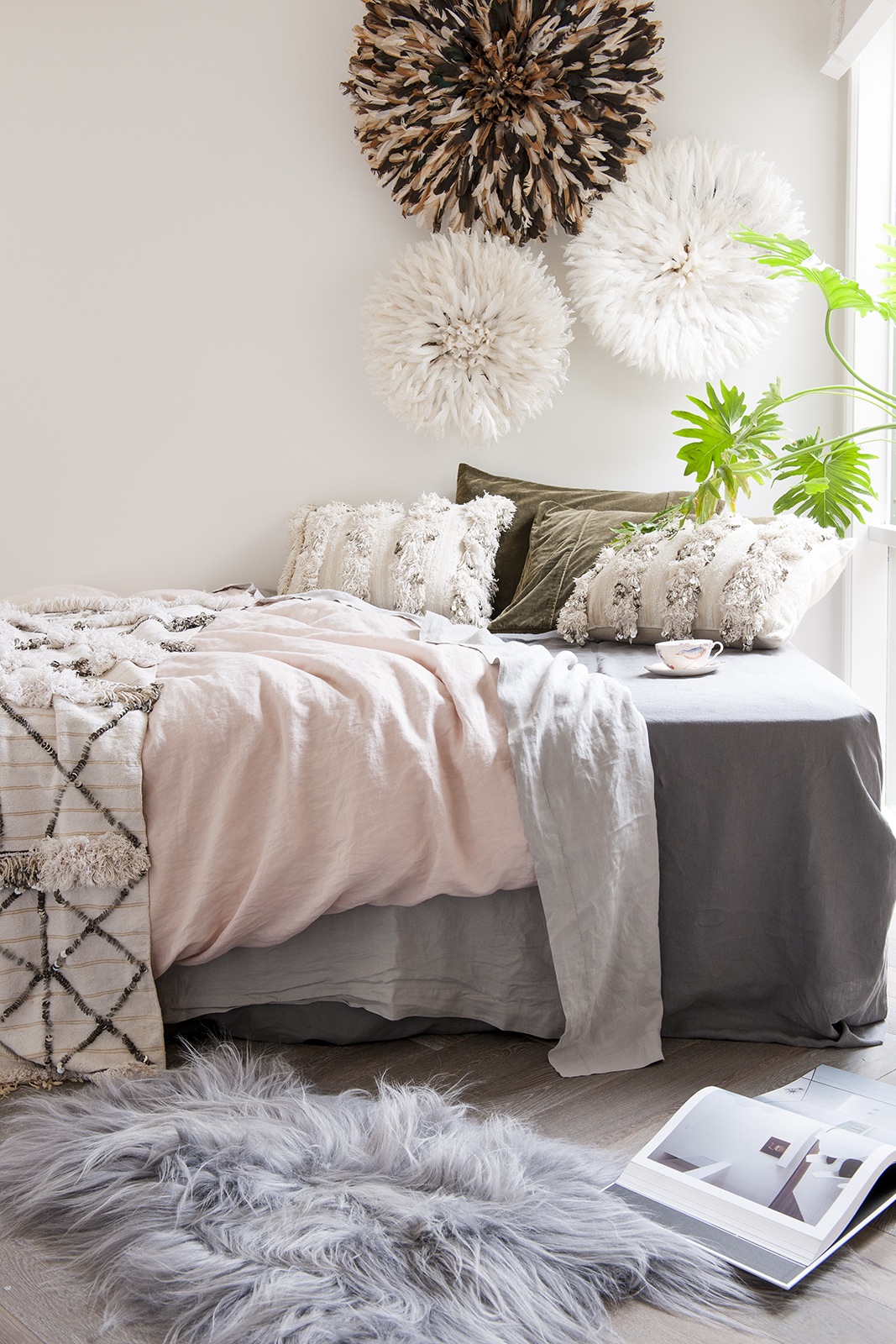 Juju Hats in a Cozy Space with Moroccan Blanket via Society of Wanderers.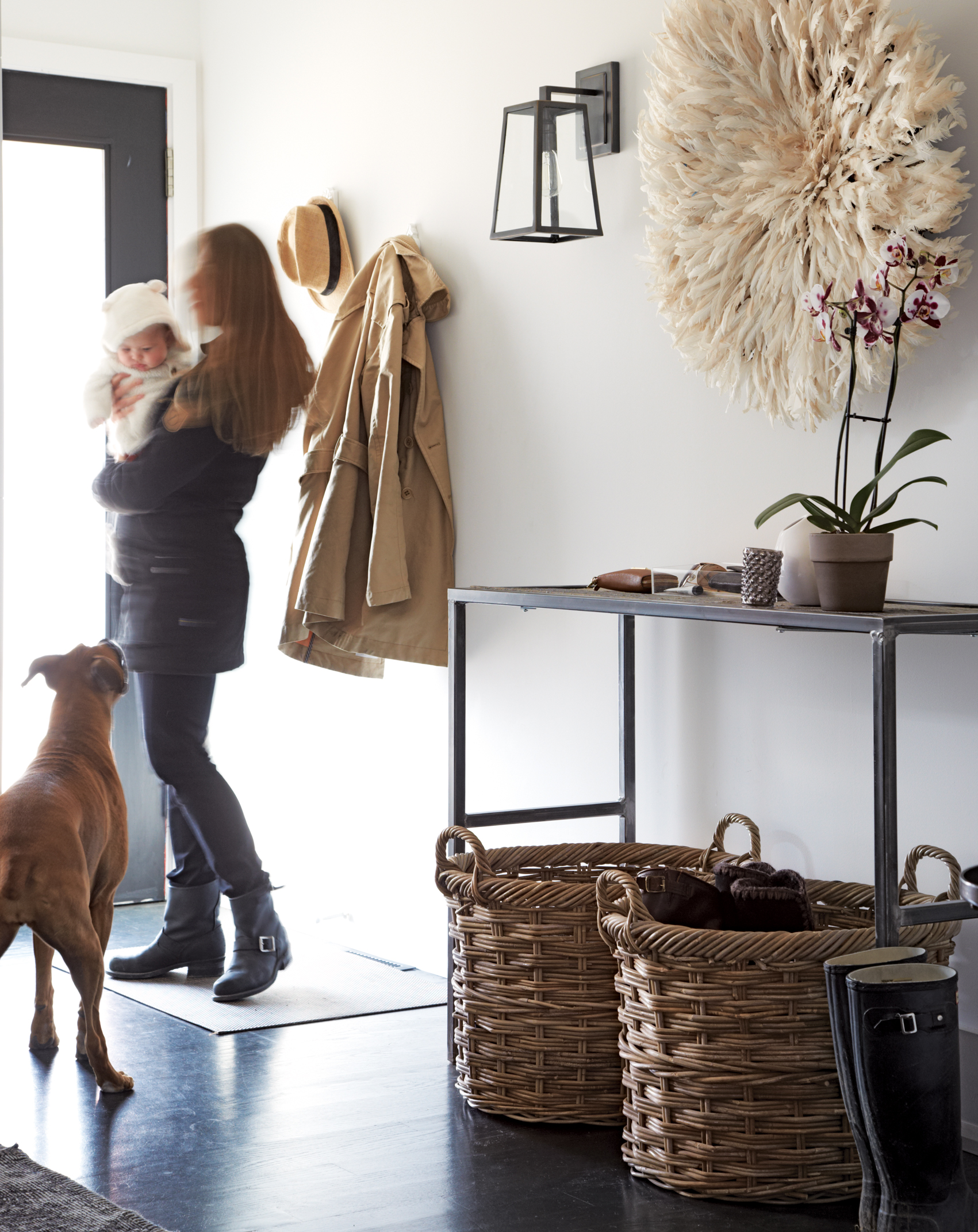 Entryway Juju Hat Design via Chatelaine.
Eclectic Bedroom with Juju Hat Over the Bed via Waiting on Martha.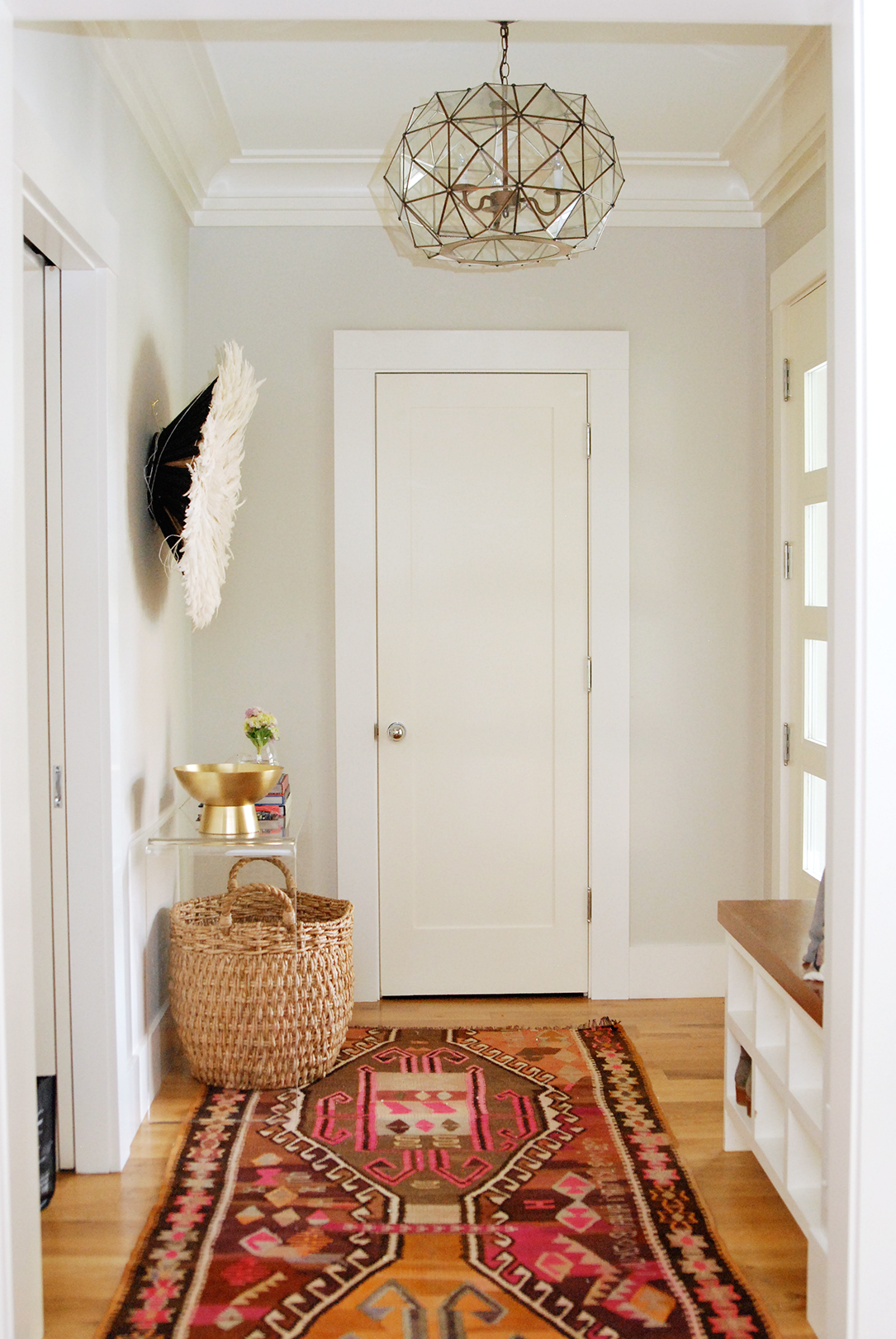 Juju Hat in a Modern Bohemian Hallway via My Domaine.
SHOP THE STORY / CLICK LEFT & RIGHT ARROWS TO EXPLORE

This post contains affiliate links, which means that if you click on one of the product links, I'll receive a small commission. Thank you so much for clicking through and helping to support this little blog business of mine! Read more about our site, privacy, and disclosure policies here.