Though eggs are classically a breakfast food, lately I've been reaching for them more and more for lunch and dinner. I love how simple it is to fry an always yummy egg, and how much depth that egg can really add to a dish. (I also love that when all else fails, and you're chock out of ideas for breakfast, lunch or dinner, you probably have a crate of eggs in your refrigerator, a.k.a., a simple and perfect protein; and thank goodness for that!)
There also happen to be a surprising number of incredible egg recipes, and so many are global. It's amazing to see how cultures around the world use eggs in everyday meals (tacos, udon, shakshuka, the list goes on and on). Plus, with Easter just a few weeks away, eggs always tend to get a little extra love this time of year, so I figured, now was the perfect time to share a few favorite ways to eat eggs (well, 20 to be exact!)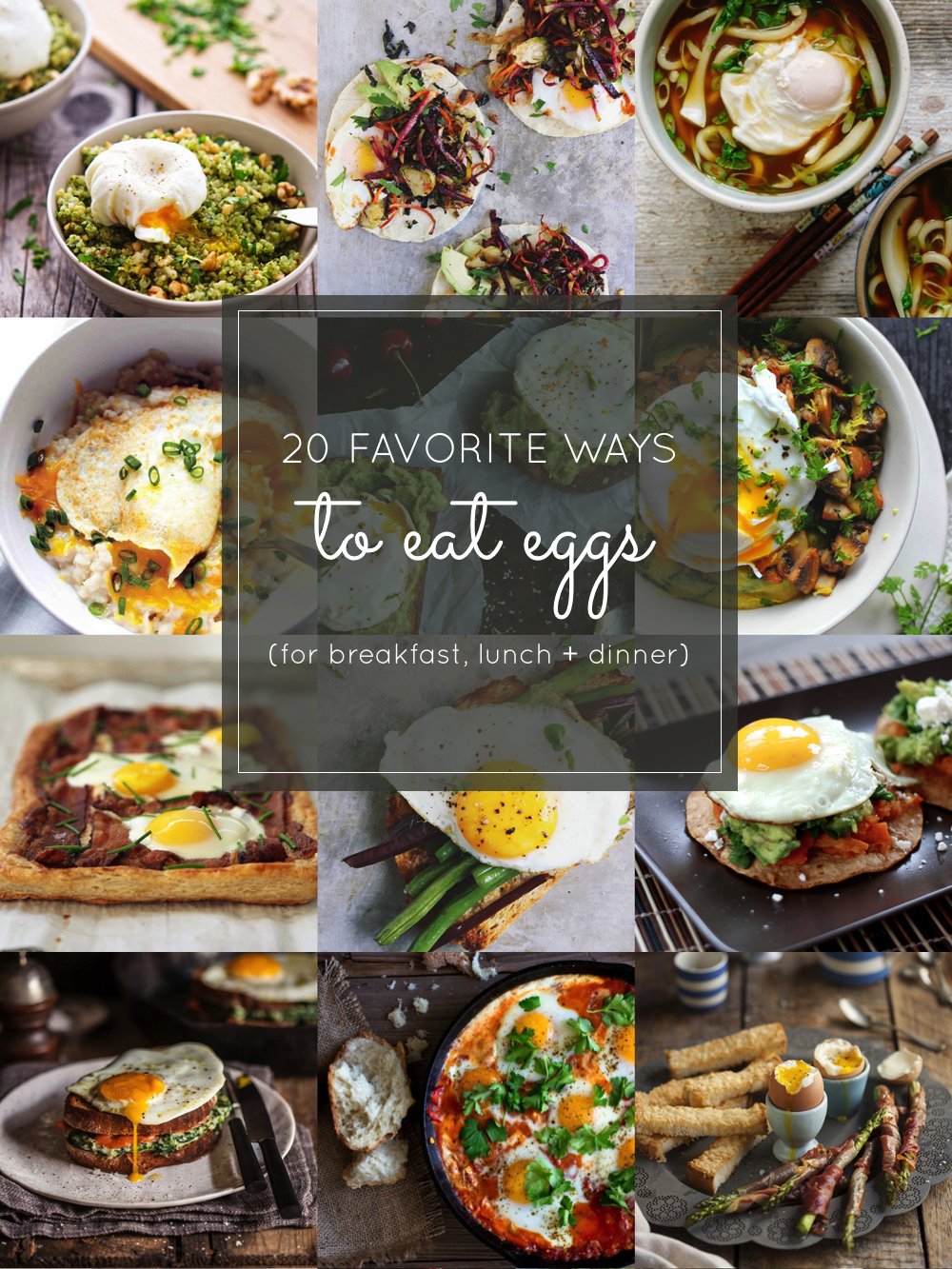 Some of these egg recipes I've tried and loved, and some are at the top of my "must make" list. All of them are delicious. Side note: when all else fails, make an egg in the basket or scramble a bunch of eggs with fried potatoes = both awesome meals.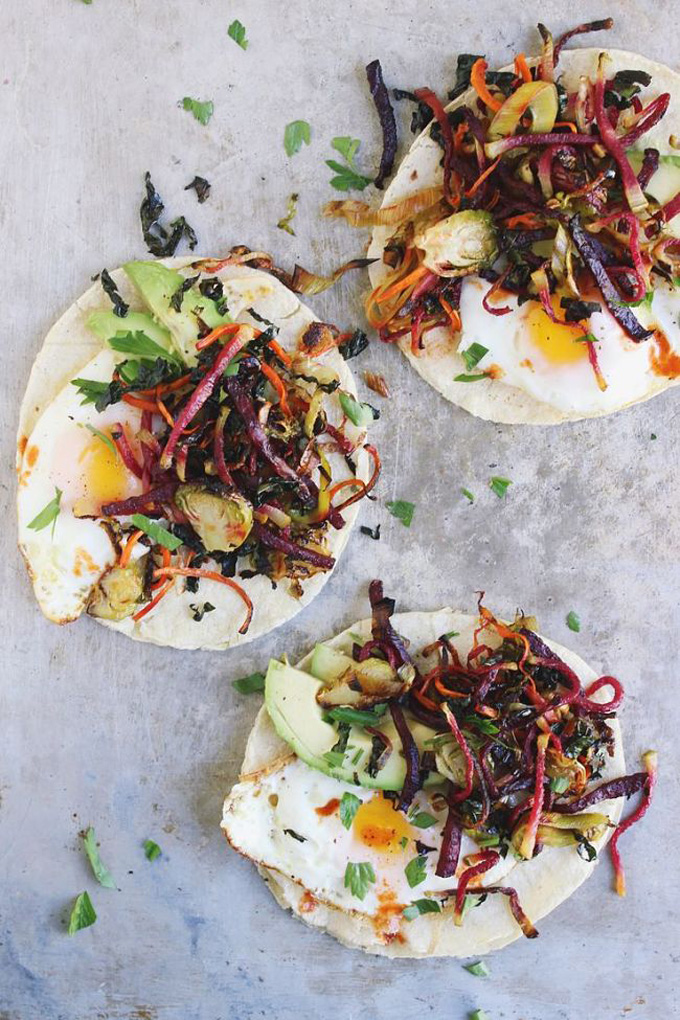 Shredded Harvest Hash Breakfast Tacos via With Food & Love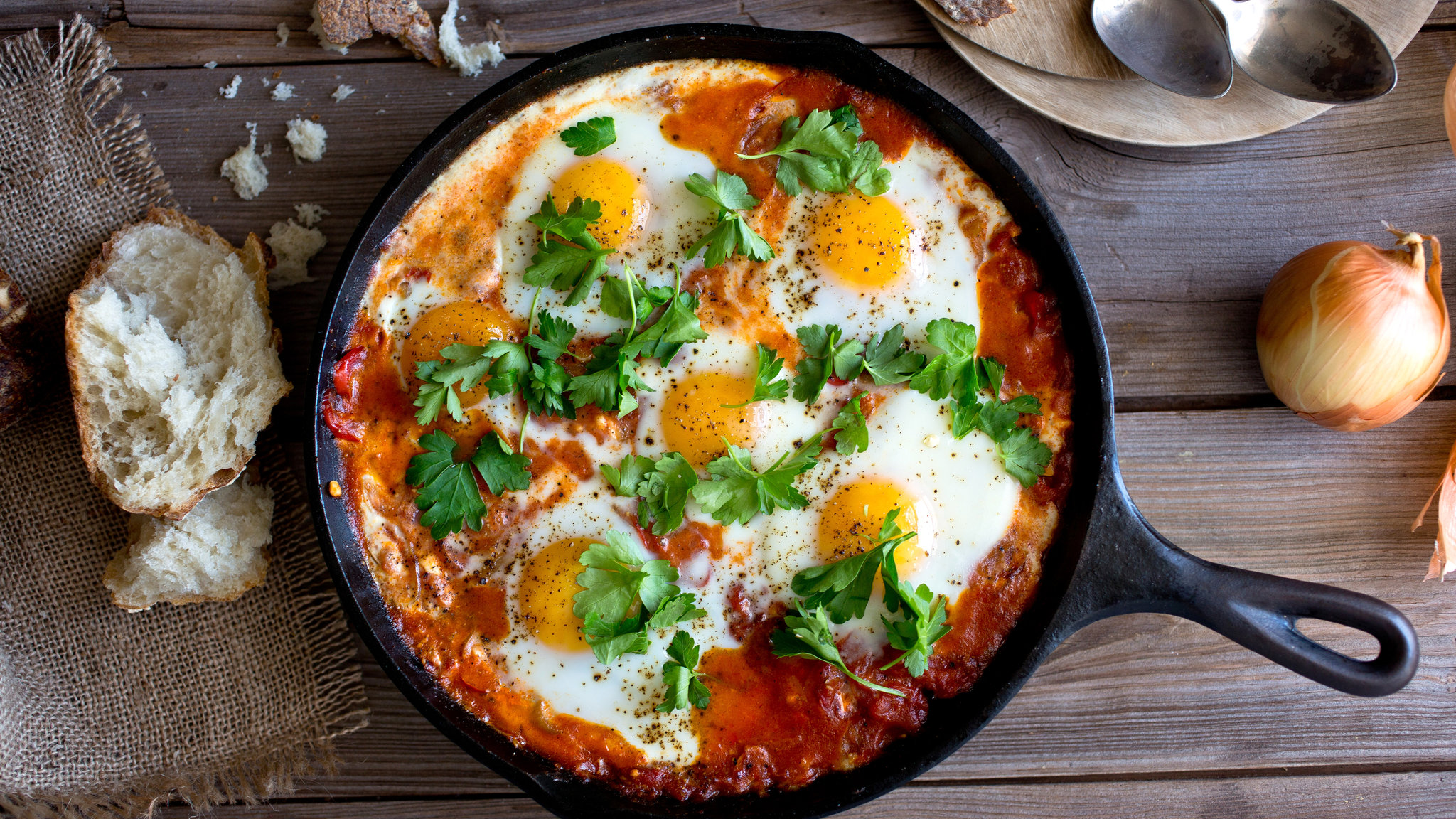 Shakshuka with Feta via The New York Times
I was first introduced to Shakshuka in Israel. There, it's an everyday breakfast food; bright, spicy, and full of flavor – just about the perfect kick start to the day, served with a pile of pita. My brother came home from a trip and became a skilled Shakshuka maker. I ask him to make it for me every visit home.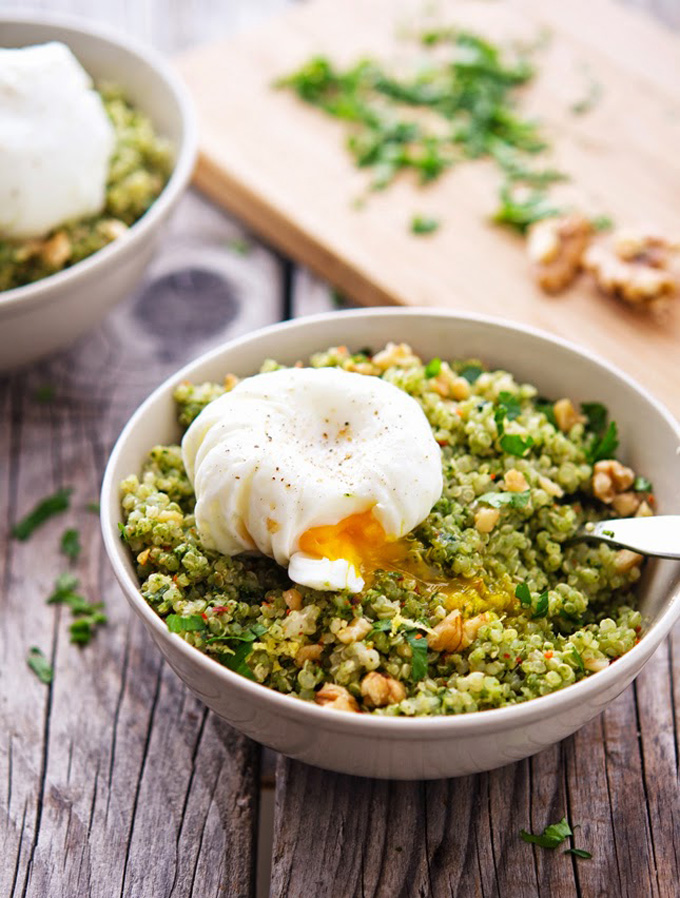 Quinoa Kale Pesto Bowl with Poached Eggs via The Iron You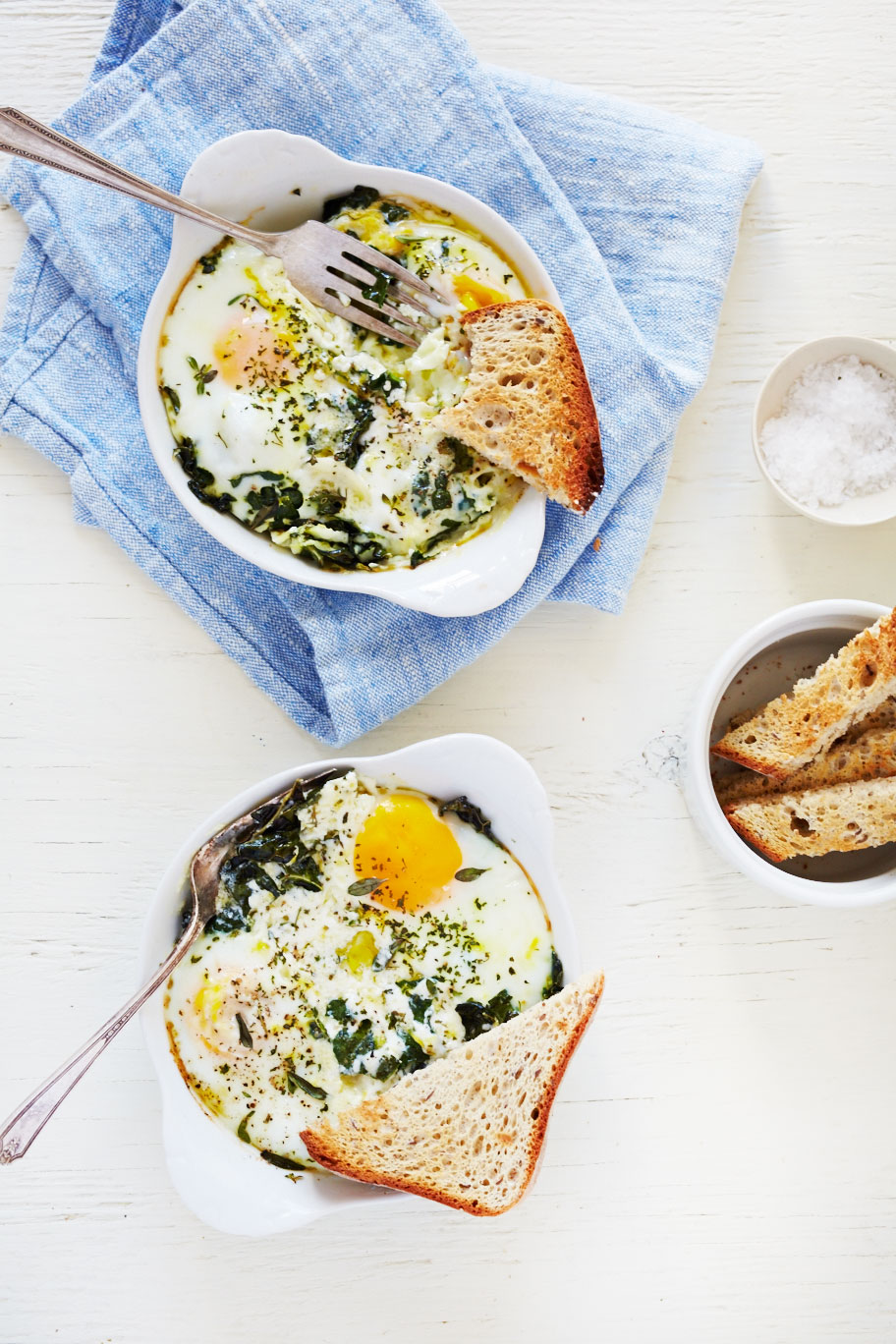 Baked Egg with Ricotta, Thyme & Chervil via Camille Styles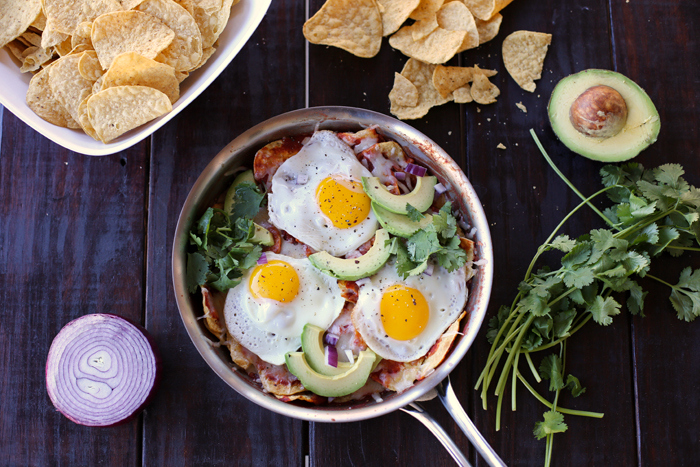 One Pan Fried Egg Chilaquiles via Everyday Reading
Never heard of chilaquiles? They're tortilla chips sauteed in red chile sauce; sort of a cross between nachos and enchiladas, with a brunch spin (cue the fried eggs).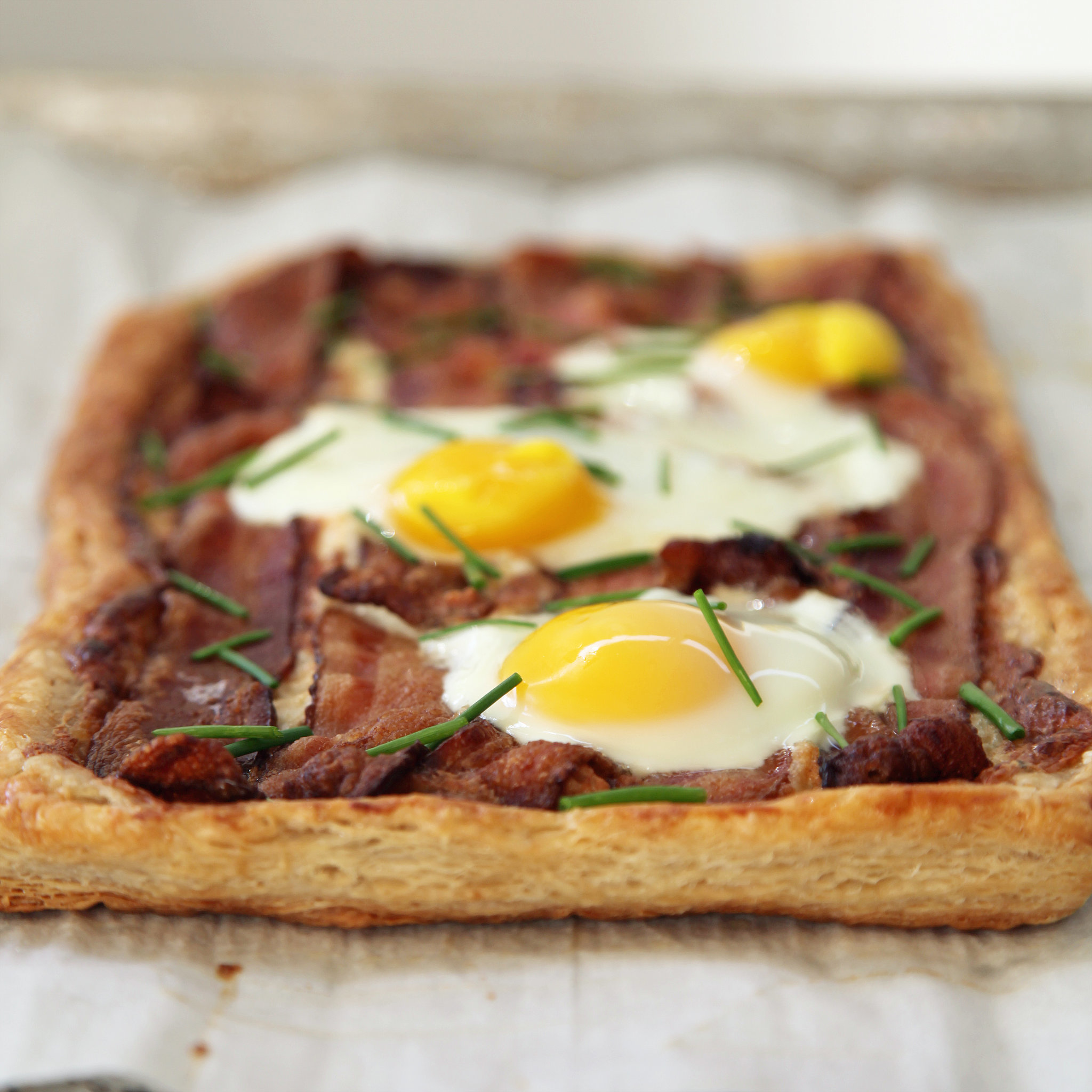 Baked Bacon and Egg Tart via PopSugar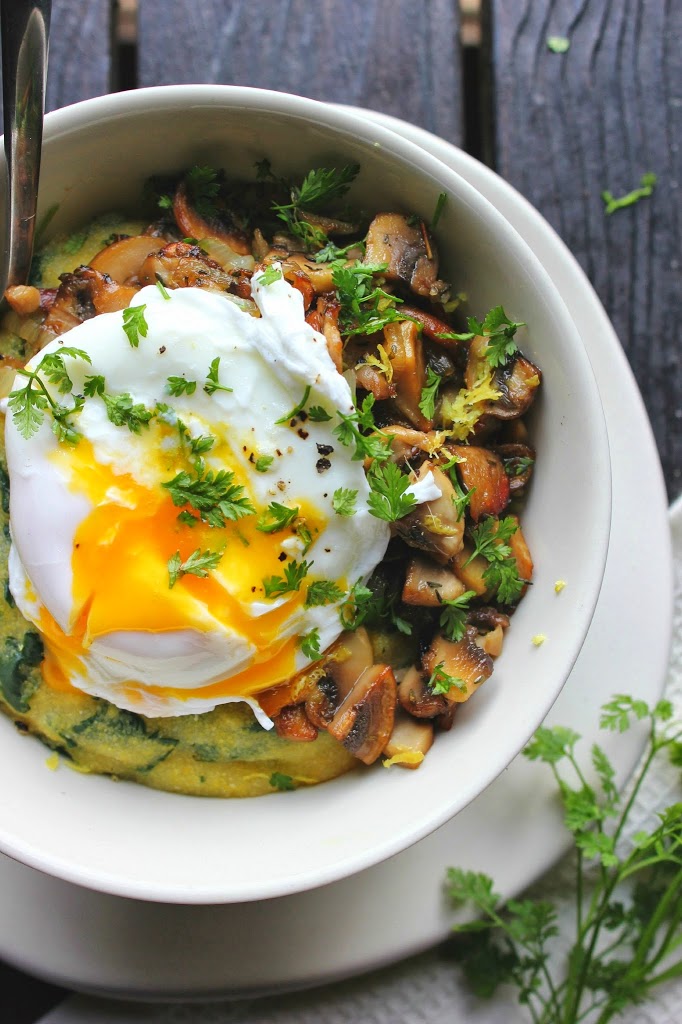 Poached Egg over Spinach Polenta with Crispy Mushrooms & Herbs via Happy Hearted Kitchen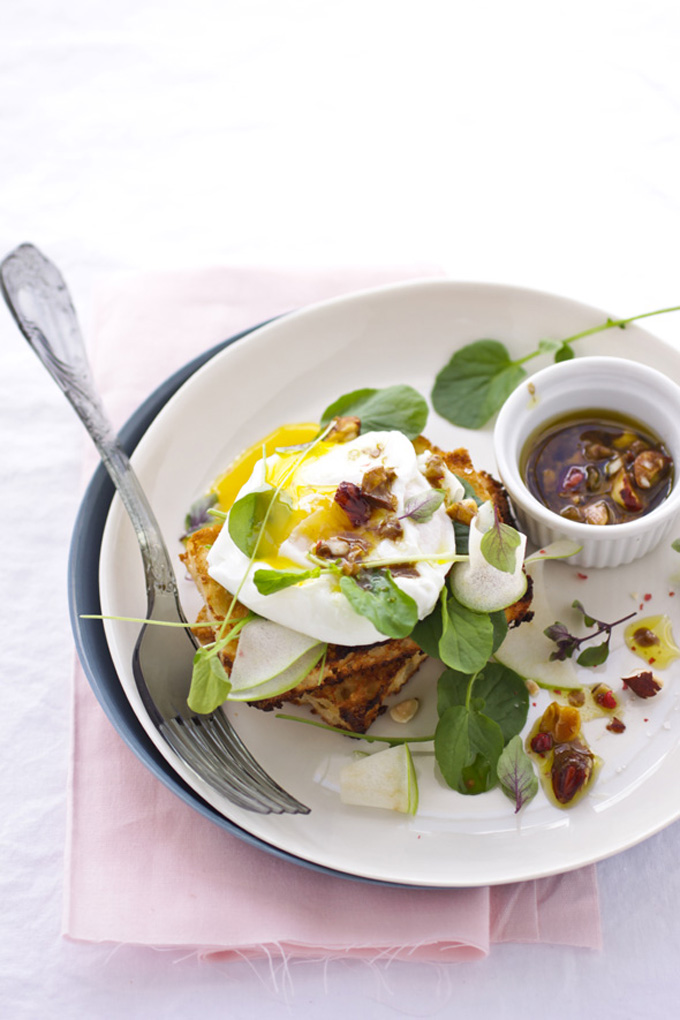 Poached eggs on toasted slices of brioche with a salad of watercress, purple basil and thinly sliced Granny Smith apples, toasted hazelnuts and a mustard and toasted hazelnut vinaigrette via Cannelle et Vanille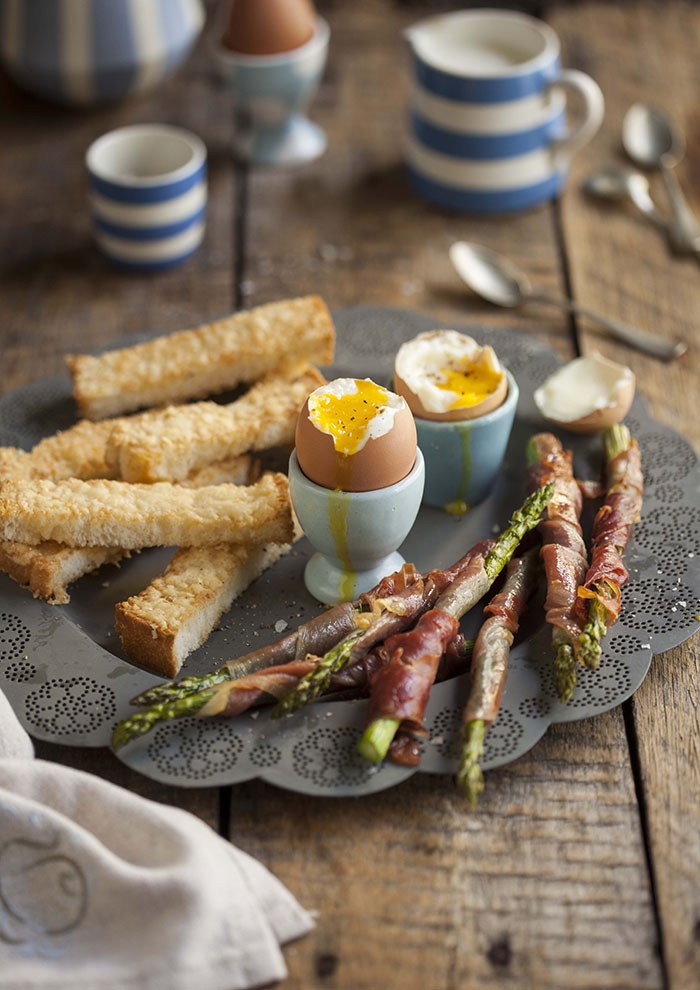 Boiled Eggs with Asparagus, pancetta and Parmesan Bread Fingers via Drizzle & Dip
In England, boiled egg and soldiers is an unbelievably popular child's breakfast meal, and though I have yet to master the boiled egg, this grownup version has me dreaming in them.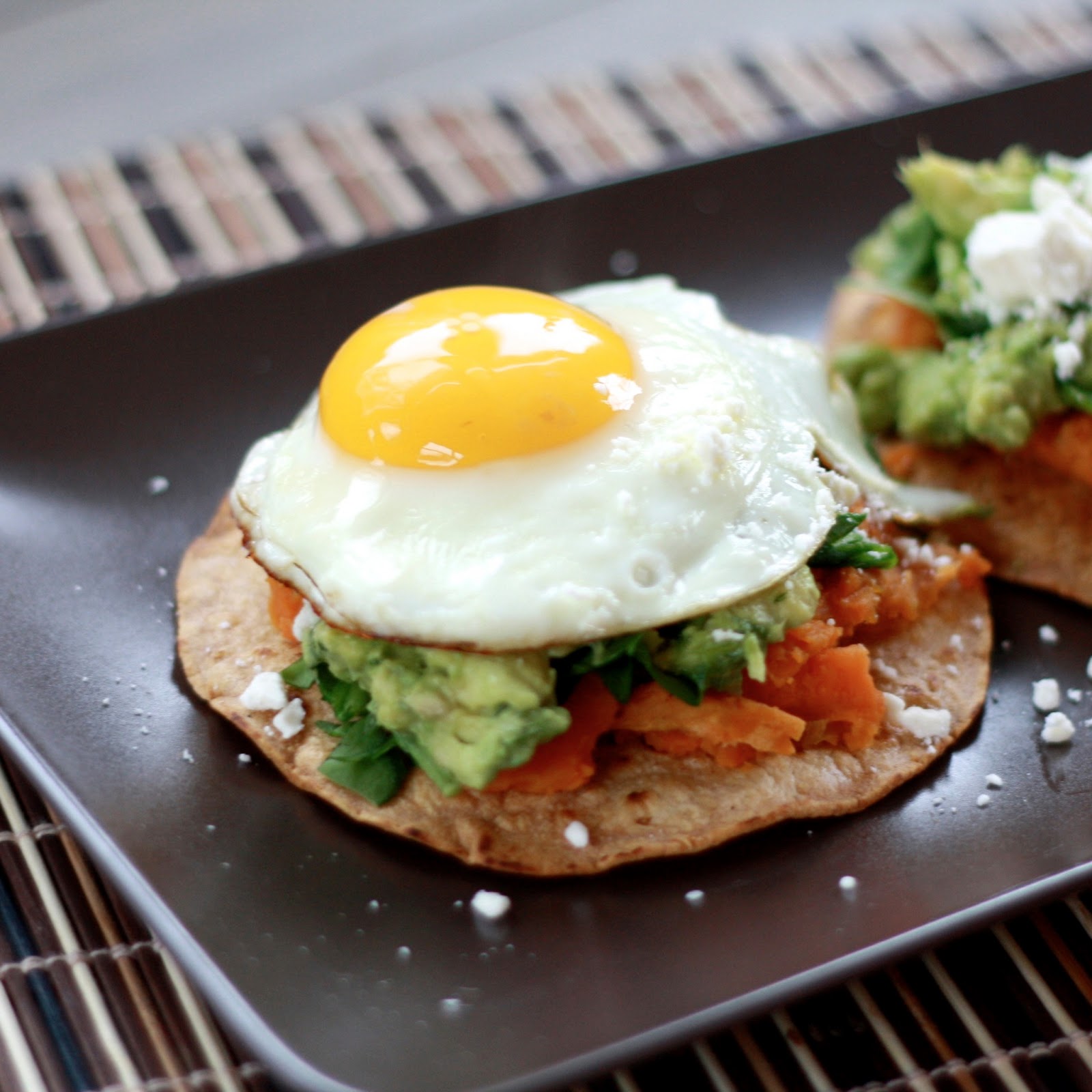 Guacamole Tostadas with Mashed Sweet Potatoes and Fried Eggs via The Sweets Life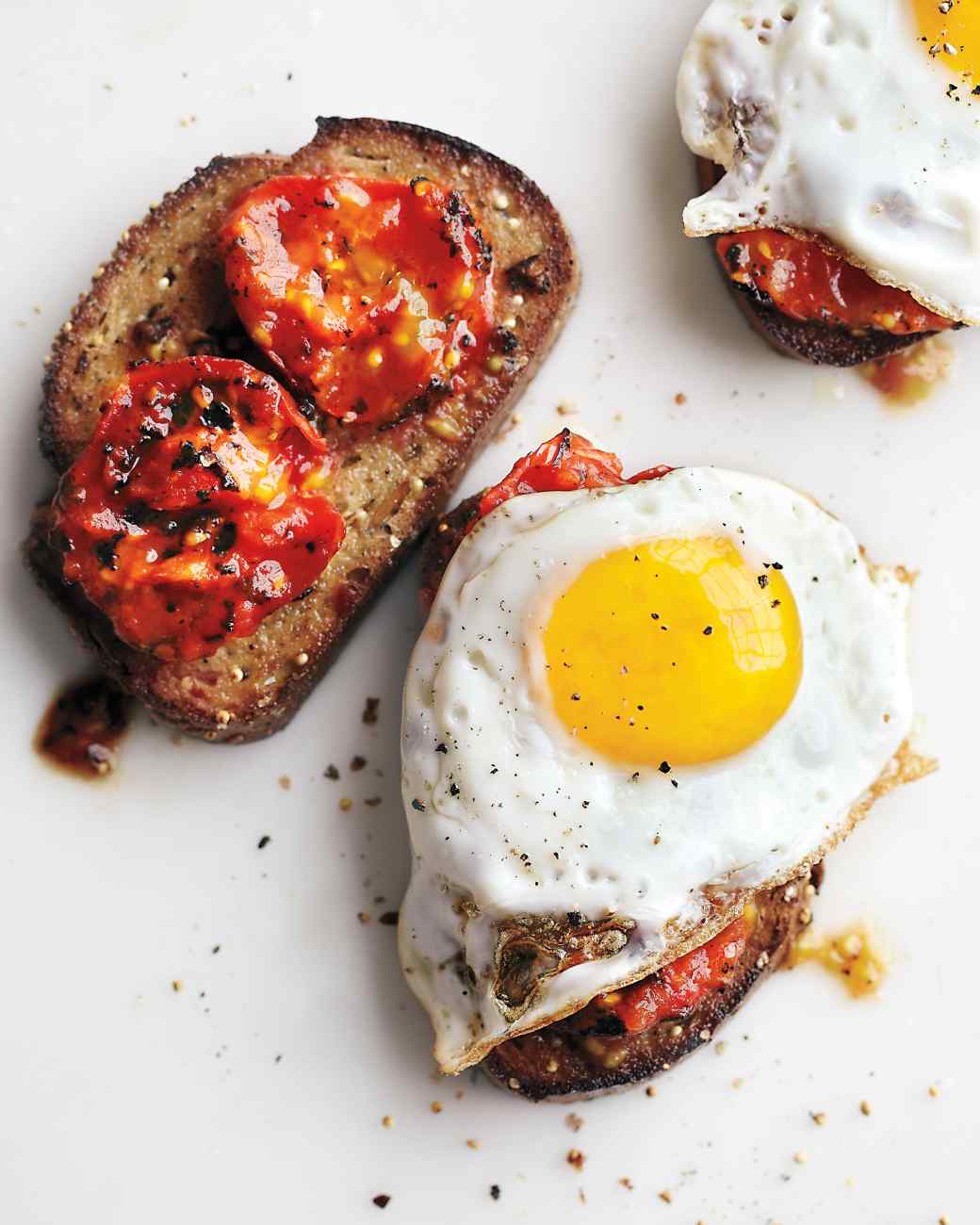 Charred Tomatoes with Fried Eggs on Garlic Toast via Martha Stewart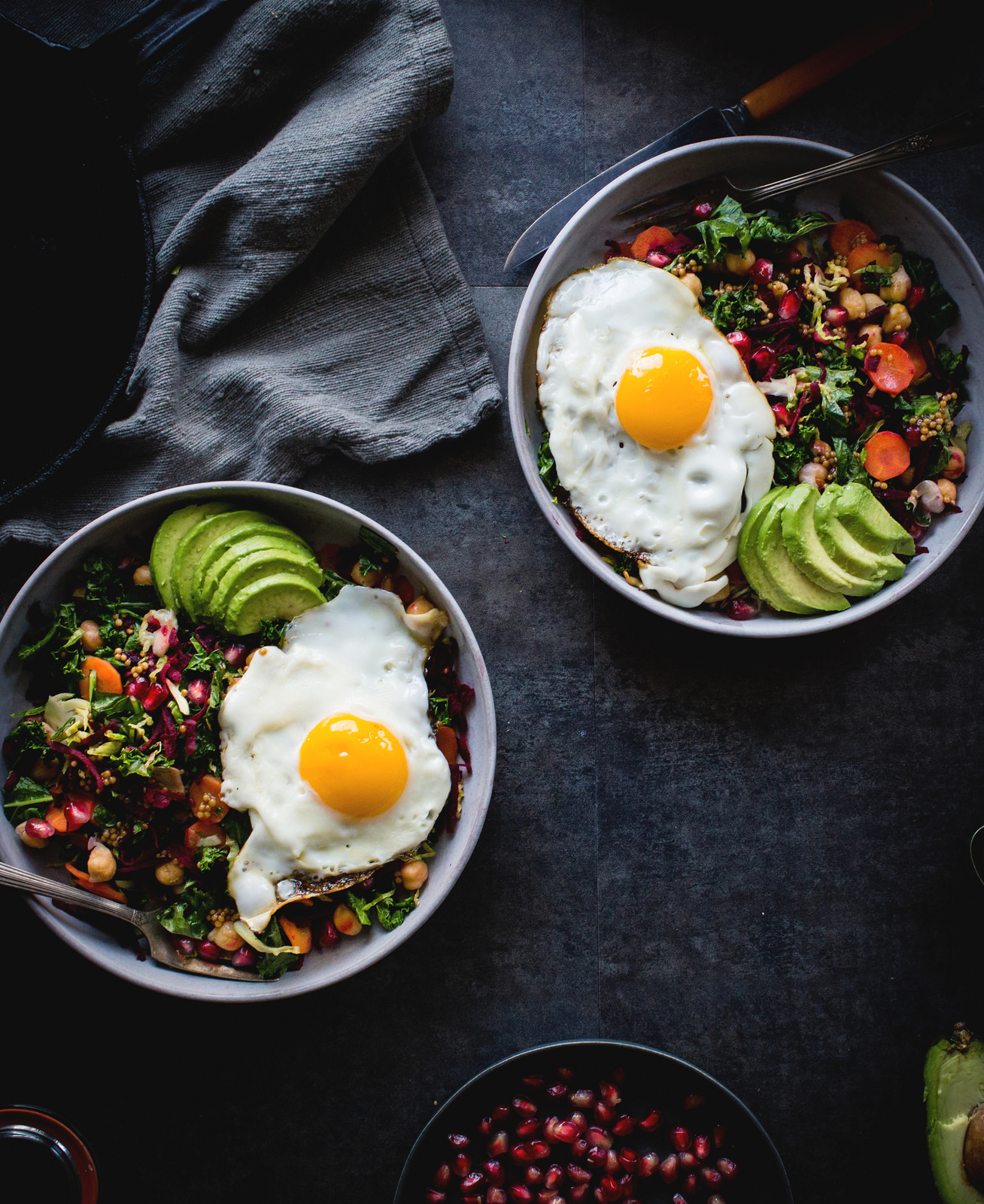 Miso Veggie Bowl Topped with a Fried Egg via Reclaiming Provincial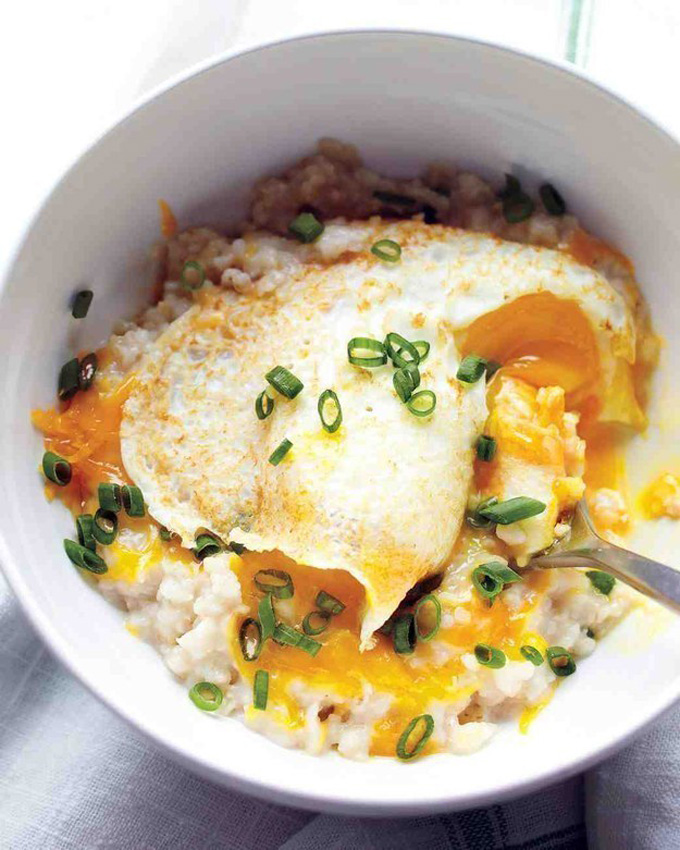 Savory Oatmeal and Soft-Cooked Egg via Martha Stewart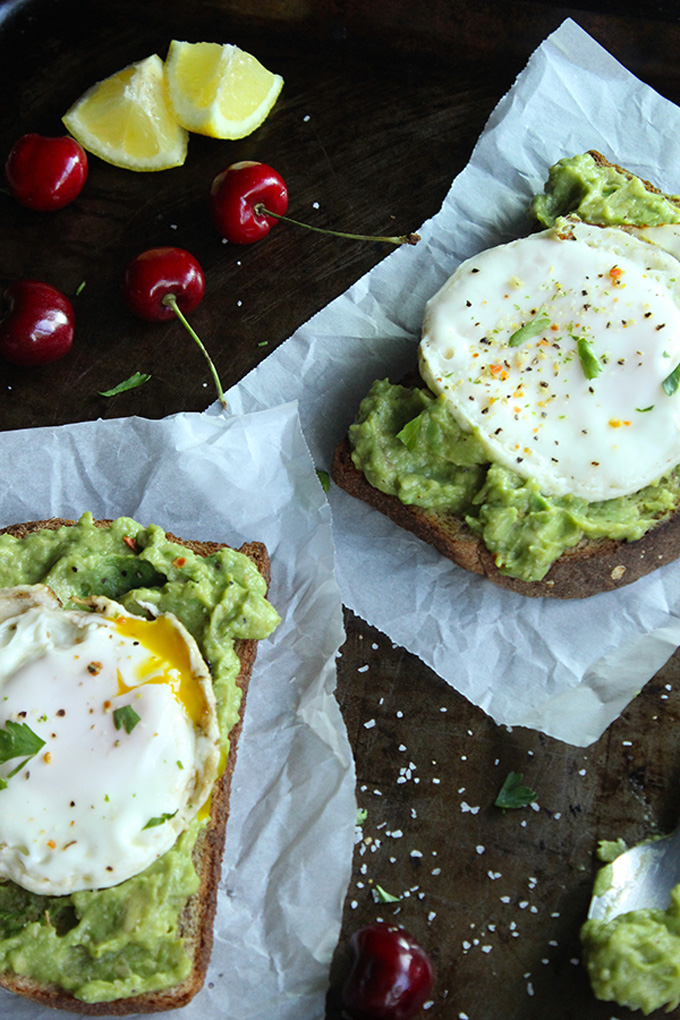 Skinny Fried Egg and Avocado Toast via Simple Green Moms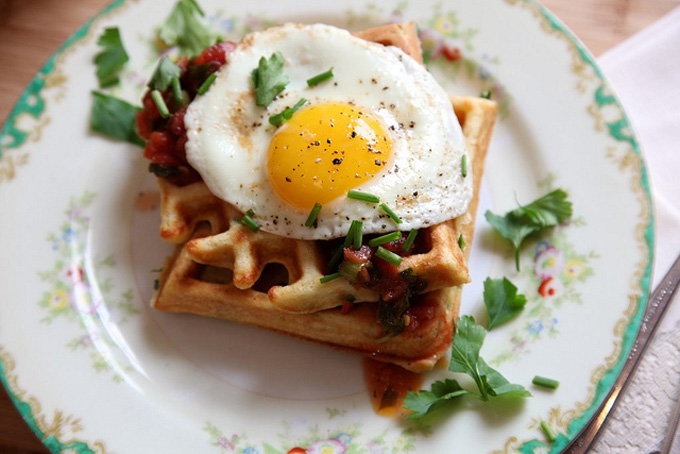 Savory Cornmeal and Chive Waffles with Salsa and Fried Eggs via Joy the Baker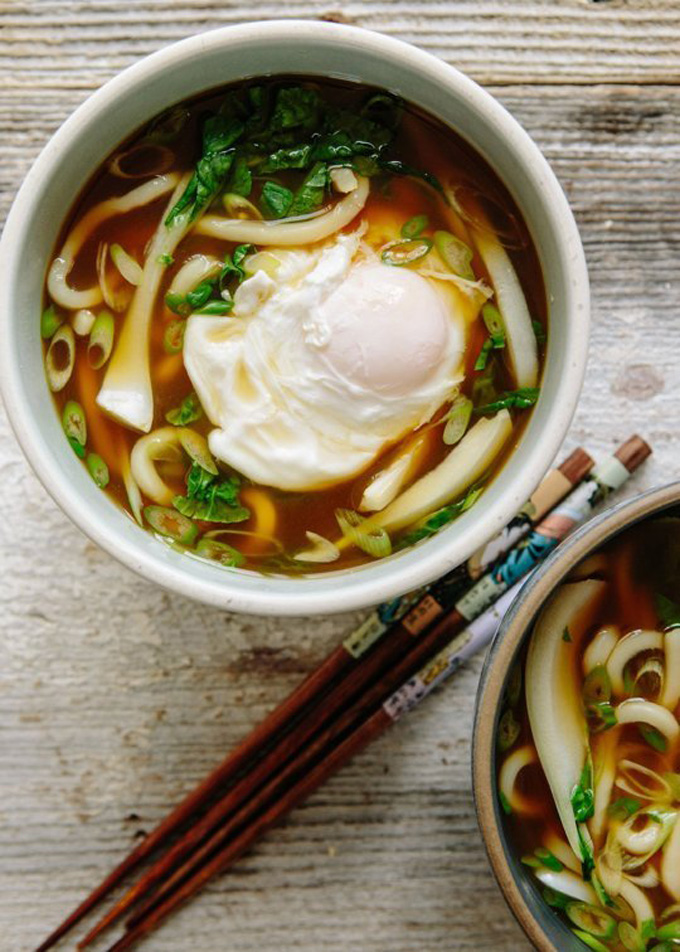 Udon Noodle Soup with Bok Choy and Poached Egg via The Kitchn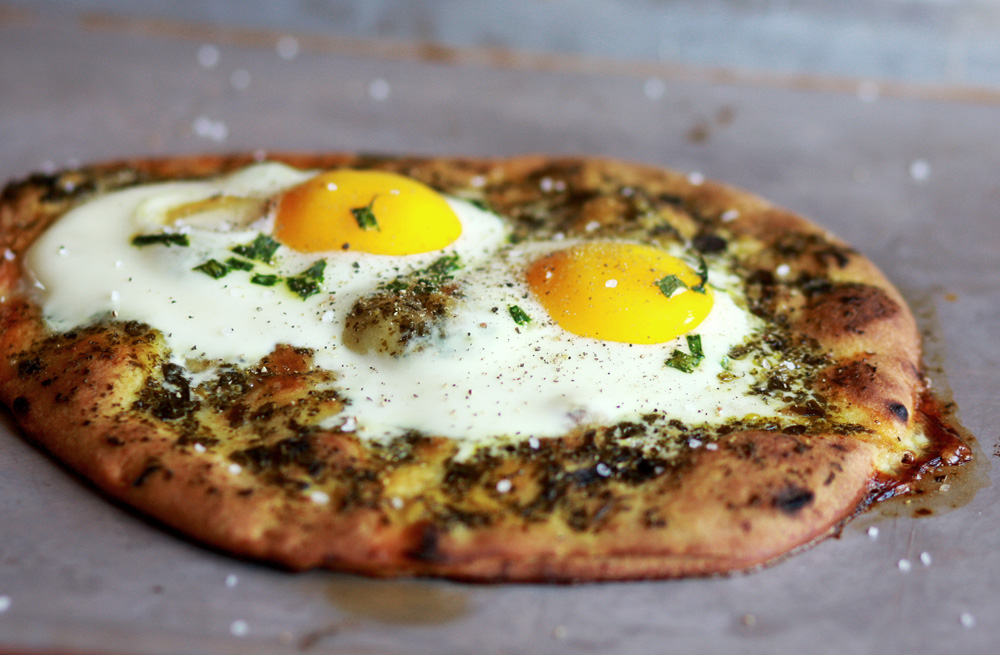 Pesto and Baked Egg Pizza via Food Coma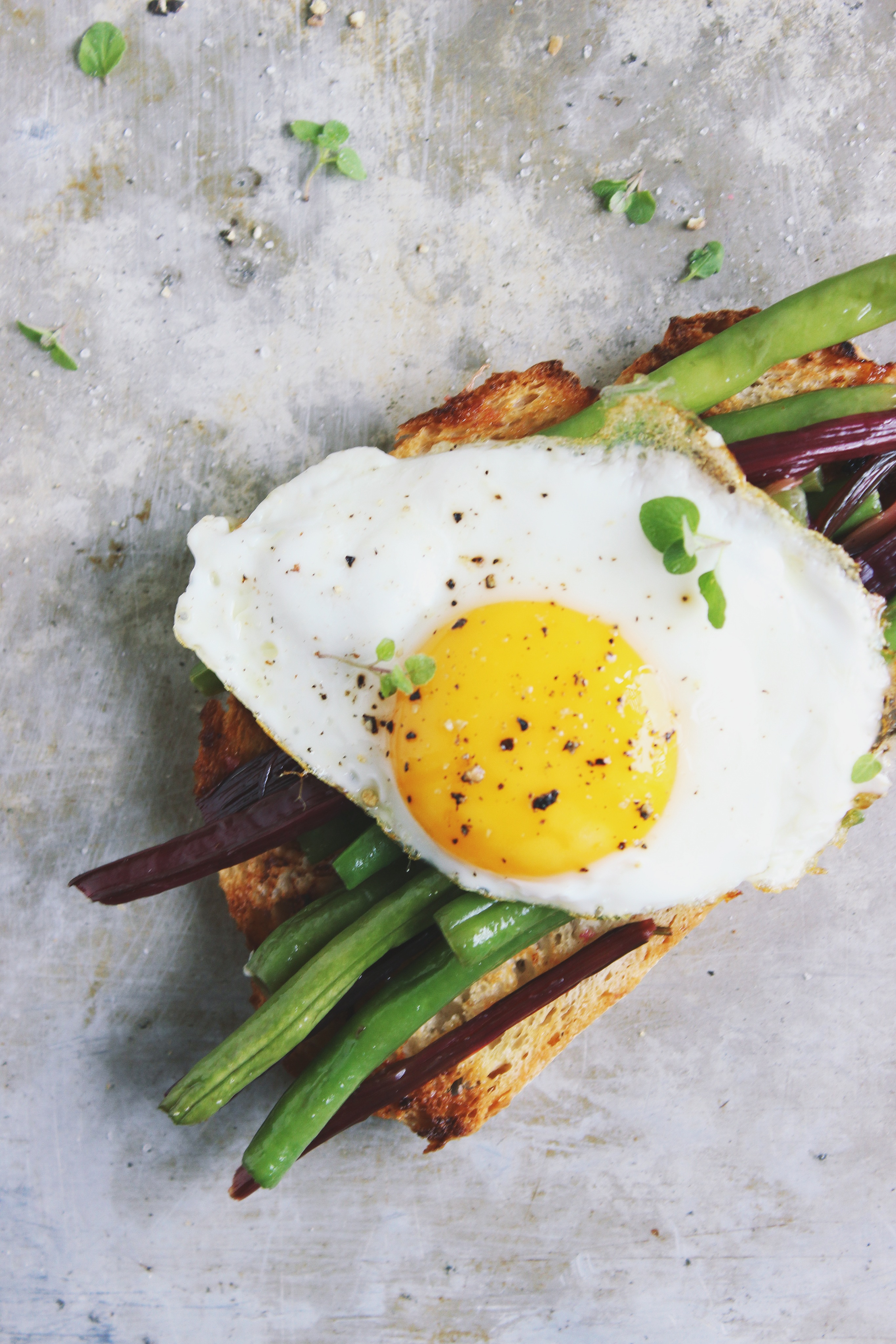 Garlicky Beet Green + Green Bean Open-faced Egg Sandwiches via With Food & Love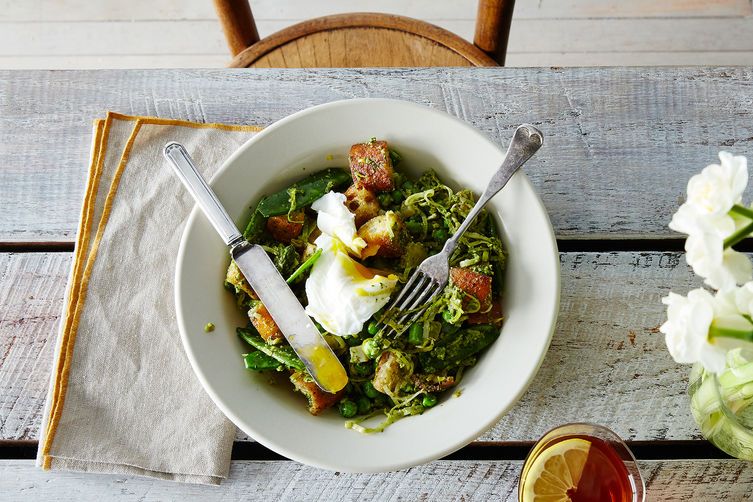 Spring Vegetable Panzanella with Poached Eggs via Food 52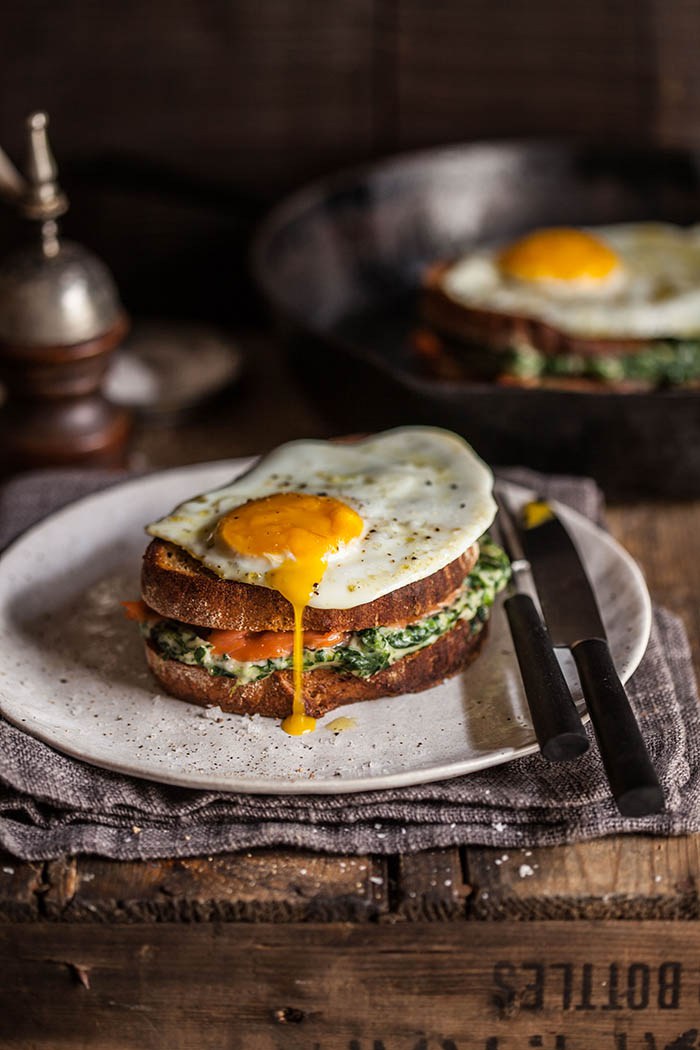 Croque Madame with Spinach and Smoked Salmon via Drizzle & Dip
Now truth be told, I actually love scrambled egg whites (minus the yellows), but I'll happily eat a fried egg (yellow included, but not runny). What's your favorite way to eggs?