It's no secret that I love baking, basically everything and anything sweet, so Valentine's Day is one of my favorites (any excuse to bake … and cover things in pink frosting and sprinkles is a great holiday indeed.) These are a few of my favorite recipes (some I've made over and over again, and some I can't wait to try … either way, they're all awesome).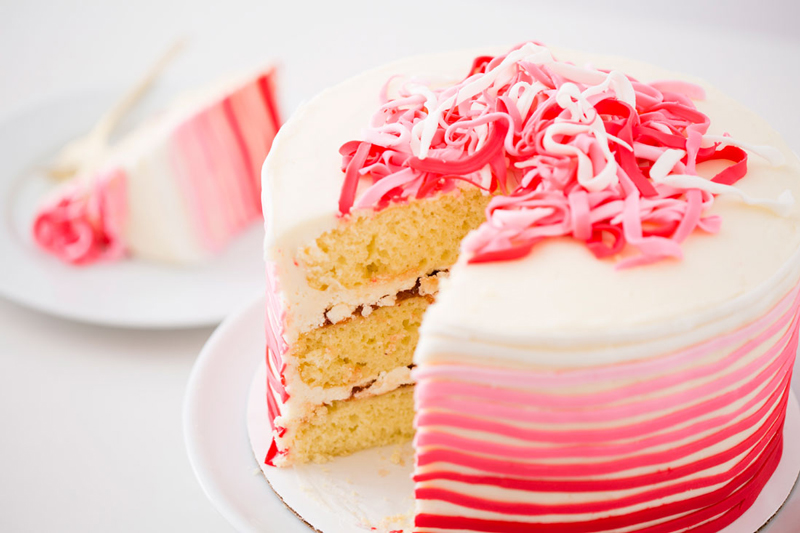 Meet the cutest Striped Strawberry Champagne Cake on the block. The ombré fondant stripes were actually made using a mixer's pasta making attachment; how cool is that? (via Brit + Co.)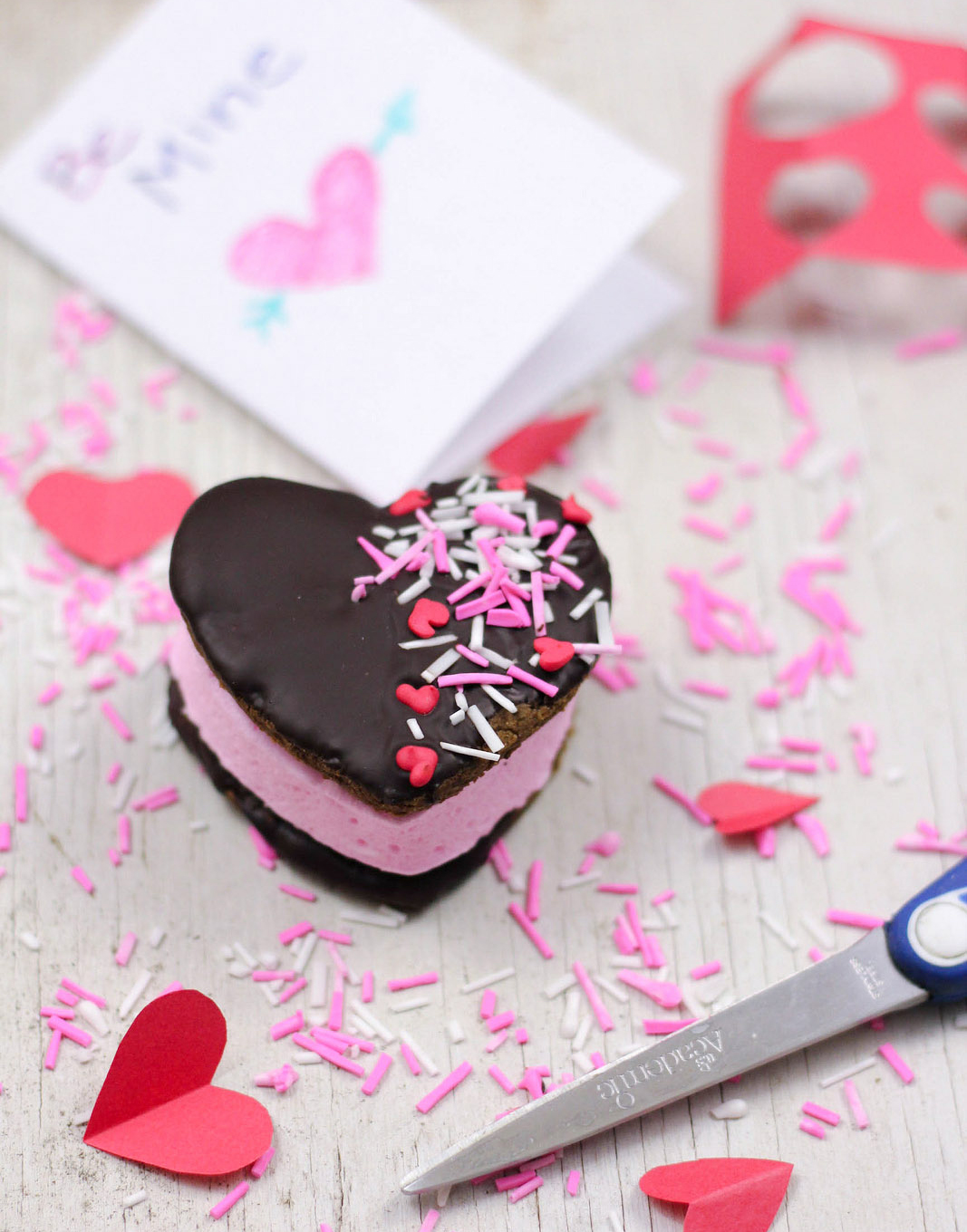 Cuteness overload. Loving these Valentine's Day S'more Hearts with homemade marshmallows and graham crackers. (via Kelly Bakes)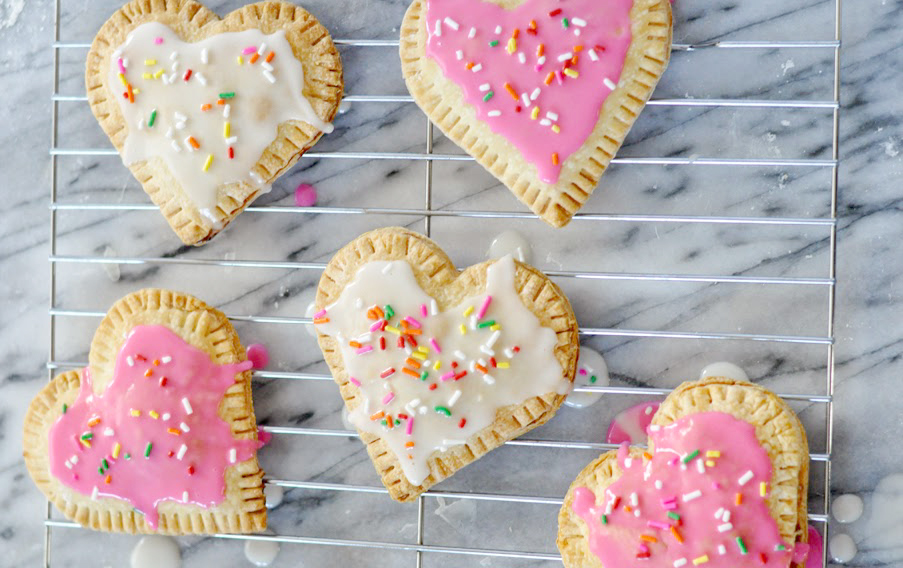 I have had homemade pop tarts on the top of my baking list, and heart-shaped pop tarts, well that's just brilliant. Plus, these use a shortcut (of the pre-made pie crust variety), so they're extra simple to throw together. (via Style Within Reach)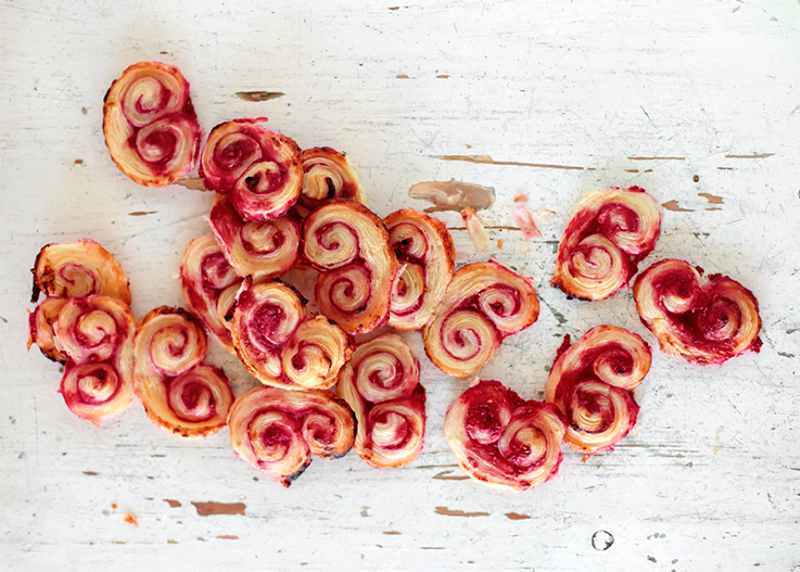 Classic and subtly sweet, these flaky, buttery, fruity Raspberry Palmiers only look complicated (hint: they are actually surprisingly easy to make). Serve with ice cream, tea, or coffee and your sweetie will adore you. (via Palachinka)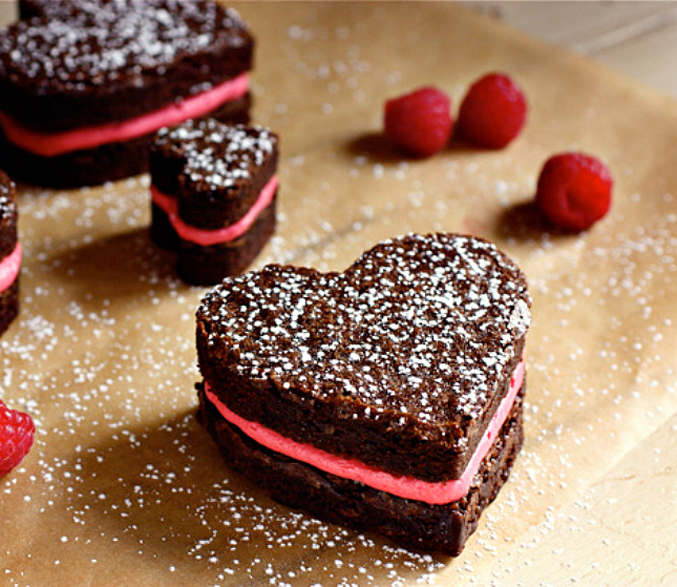 Adorably sweet heart-shaped Brownies with Raspberry Buttercream filling. (via A Farmgirl's Dabbles)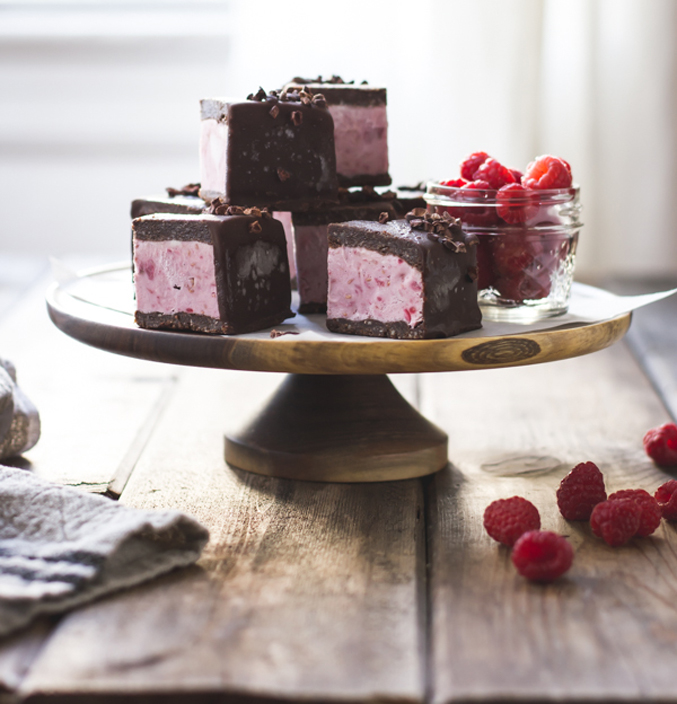 These gorgeous Raspberry Brownie Ice Cream Sandwiches are Vegan and Gluten-Free) … wow. (via Bojon Gourmet)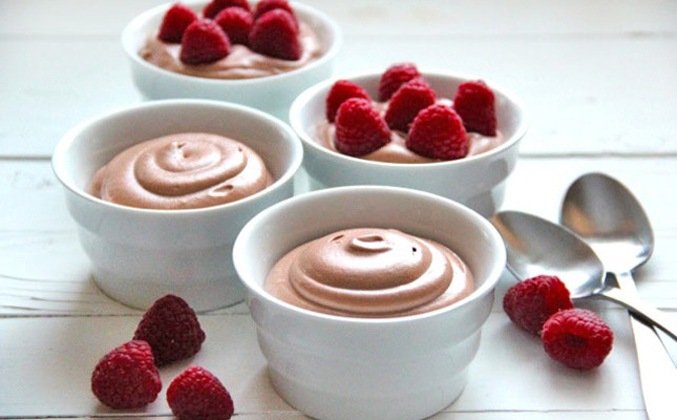 I love these individual make-ahead Chocolate Cheesecake Mousse: desserts. I really really love that they are no-bake. (via Alaska From Scratch)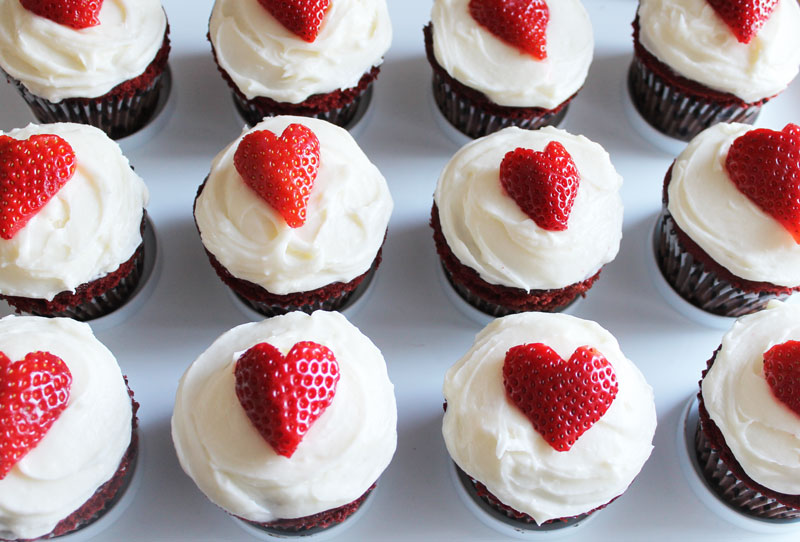 This is my tried-and-true recipe for red velvet cupcakes with cream cheese frosting. It doesn't get much better than these. (via Glitter, Inc.)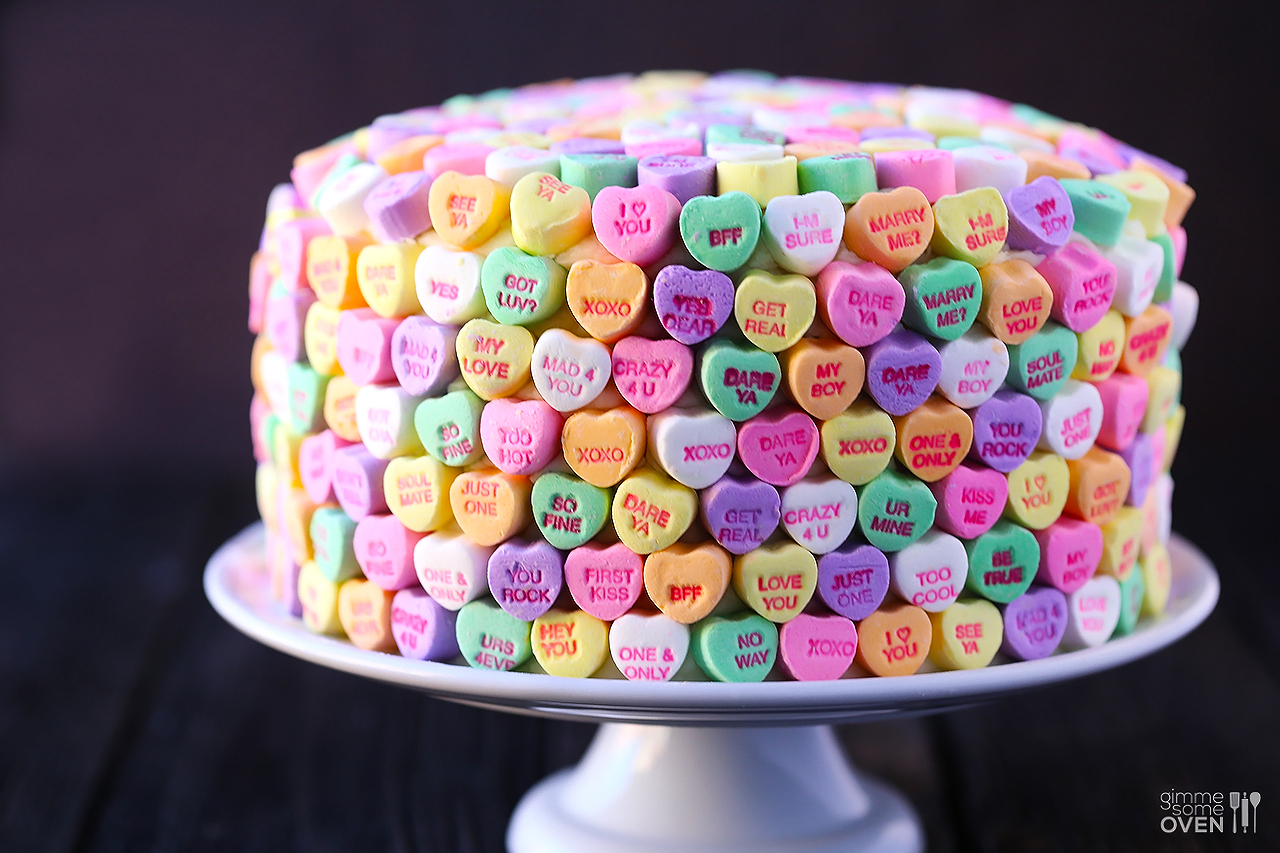 This Strawberries and Cream 'Heart' Cake is covered in conversation hearts … talk about an adorably clever cake topping. (via Gimme Some Oven)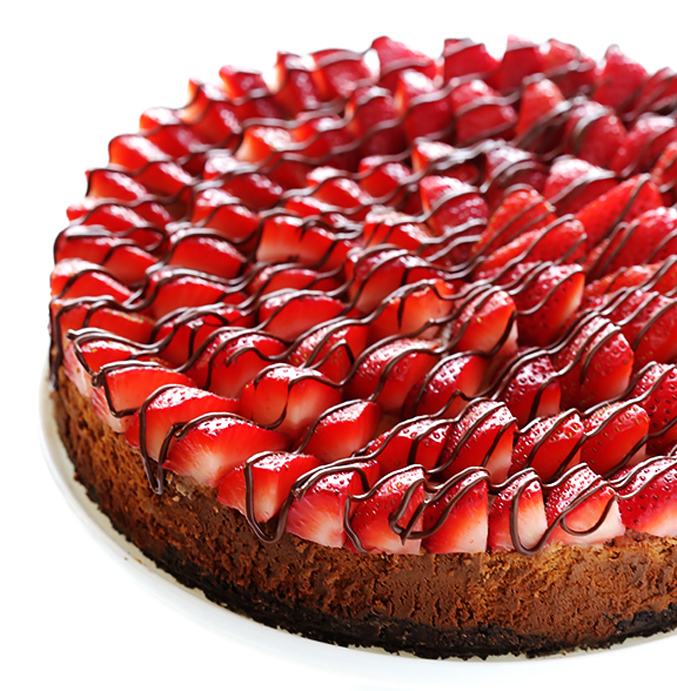 Every single thing about this Strawberry Nutella Cheesecake sounds good. (via Gimme Some Oven)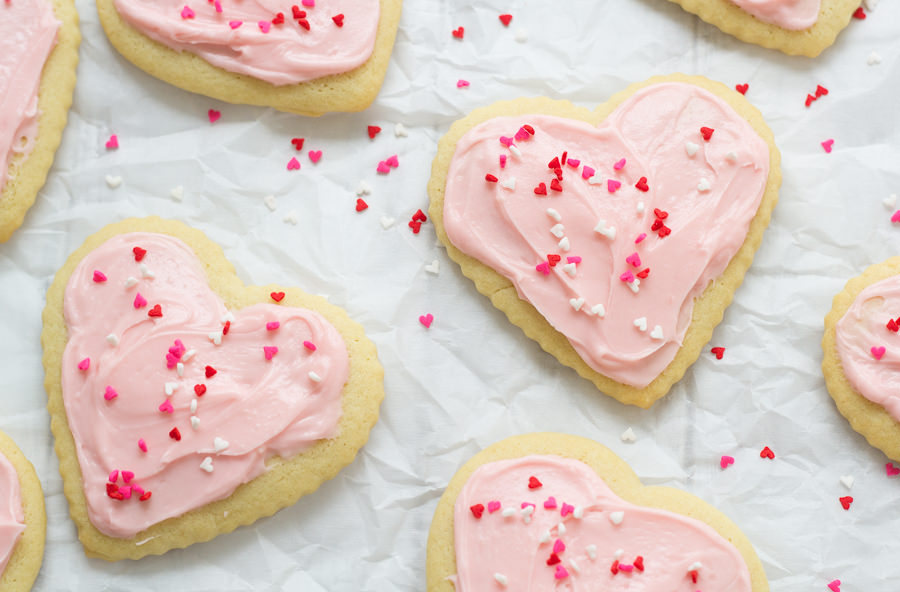 My hubby will always love a classic Sugar Cookie with Cream Cheese Frosting, so these are the perfect Valentine's Day sweet in our house. (via Kristine's Kitchen)
If you're treating your sweetheart to a weekend brunch, this recipe for Red Velvet Waffles with Cream Cheese Icing Drizzle sounds utterly decadent. (via Taste and Tell)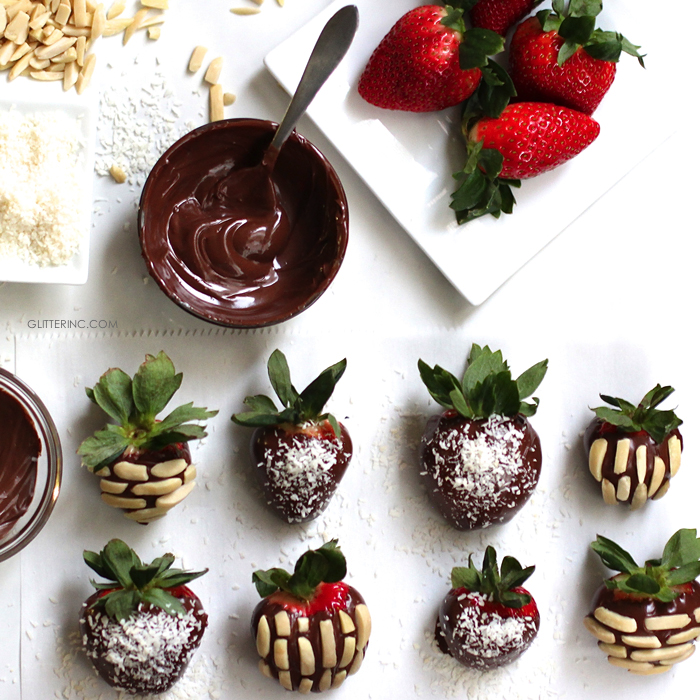 Recently added to my arsenal of Valentine's Day desserts, these Nutella and chocolate-covered strawberries are simple to make, oh so good, and a fun twist on the classic chocolate-covered strawberry. (via Glitter, Inc.)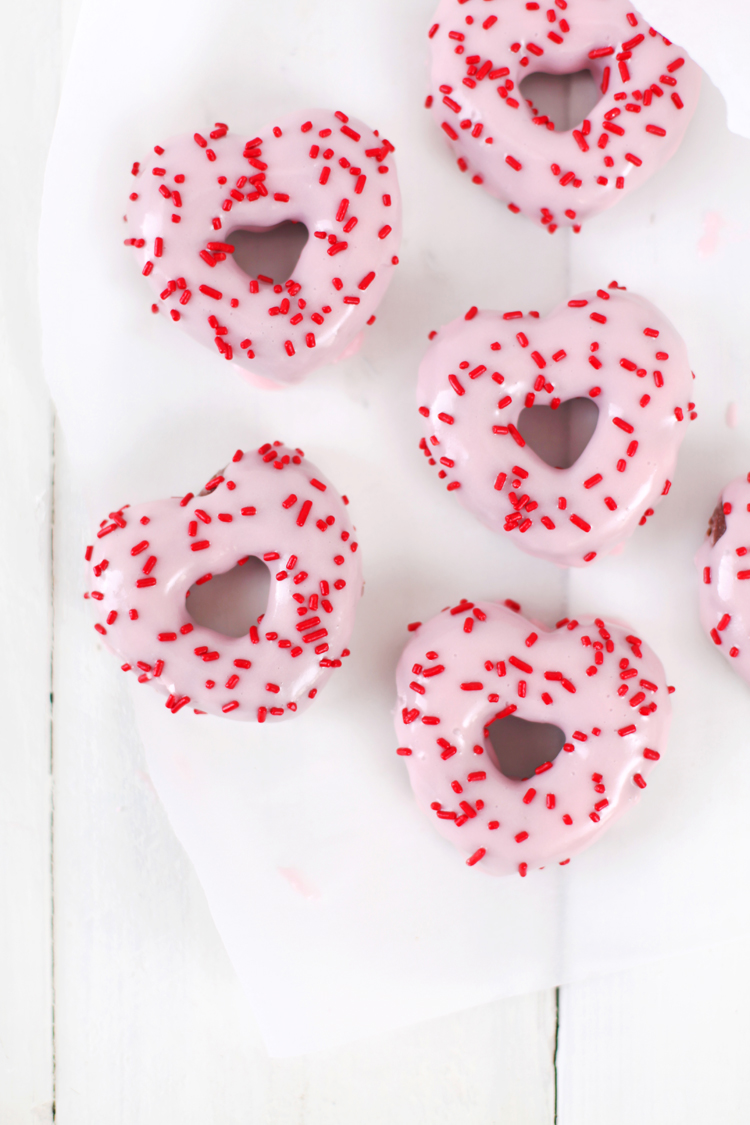 A slightly healthy spin on a fun Valentine's Day dessert: Baked Chocolate Cherry Donuts. (via Making Nice in the Midwest)
Any favorite Valentine's Day recipes?